Natural Sins All Natural Chips are SINFUL!!!!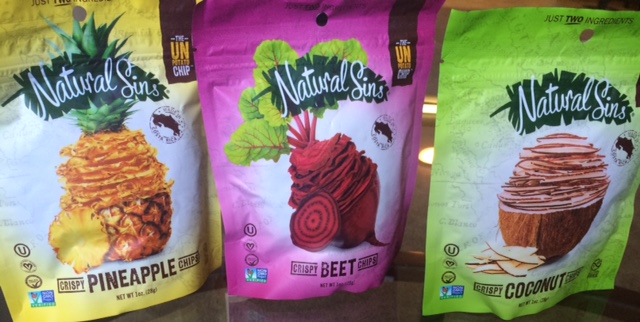 Fresh from Costa Rica, these chips don't WANT to be potato chips!  Nope!  They know that they are unique!  With only two ingredients, Natural Sins stole my heart and taste buds on first taste!
WHAT ARE THEY?
Natural Sins are all natural fruit and vegetable chips with only cane sugar added when they are baked to the most delicious crunch you have ever experienced.  Not only that, the entire fruit and vegetable are used: the rind of the pineapple is right there in the chip!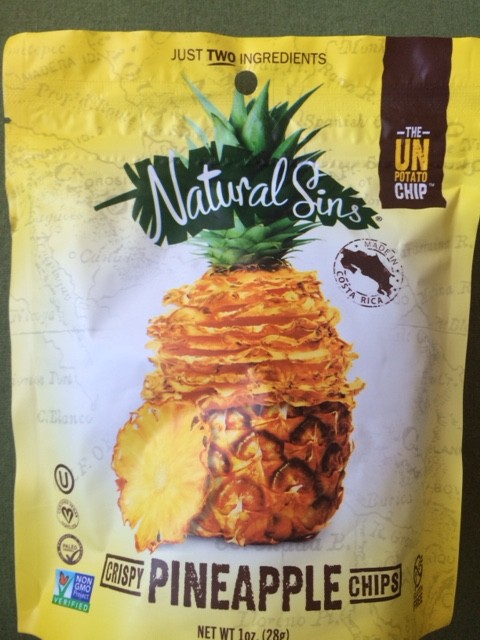 TASTE TEST?
Crunchier and chewier than a regular potato chip, Natural Sins are truly sinful.  I ate all six bags and wanted more!  Crisp taste, the coconut appears as slices, the pineapple chips are round with the rind, and the beet chips are out of this world.
PURE AND NATURAL
NO ADDITIVES!  These "chips" are completely filling, and the crunch is more alluring than potato chips. Each bag is around 100 – 168 calories of pure benefit! Plus Natural Sins chips are certified Non GMO, Vegan, Kosher, Paleo Friendly and are naturally Gluten Free.
FLAVORS
Crispy coconut
Crispy mango
Crispy beet
Crispy pineapple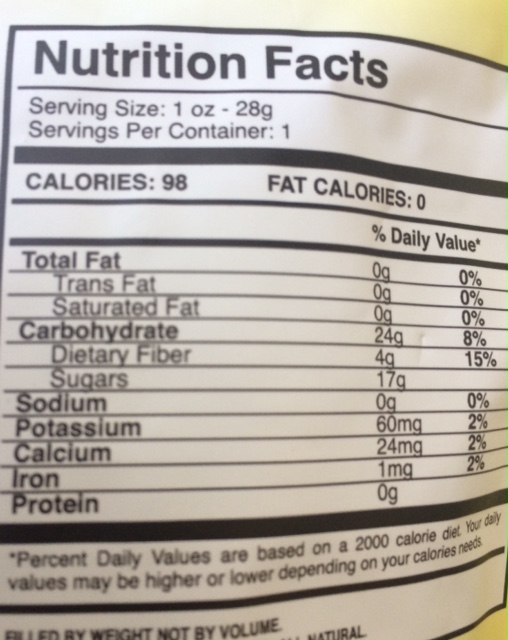 " Once we've found fruits and veggies worthy of Natural Sins, we hand slice them a ¼ mm thick, sprinkle each batch with pure cane sugar and bake them low and slow. When you tear into one of our hand-packed bags, you bite into crispy slices of whole fruit. What follows is jaw-dropping wonderment that awakens all five senses and tastes like no other chip on earth". – Natural Sins
USES
Kids' lunches, party snacks, side dishes – I cannot tell you how wonderful these UN-CHIPS are! Since they are baked slowly and since real cane sugar is used, these are wonderfully nutritious!
WHAT DO I THINK?
This Reviewer would love a case for Christmas!  Just Sayin!
Ratings are based on a 5-star scale
Overall: 5+++
Review by Broad "A" 
We received a product to facilitate our review. All opinions are our own
Details
For more info as well as WHERE to purchase these delicious chips visit: NaturalSins.com