No it's a DACHSHUND!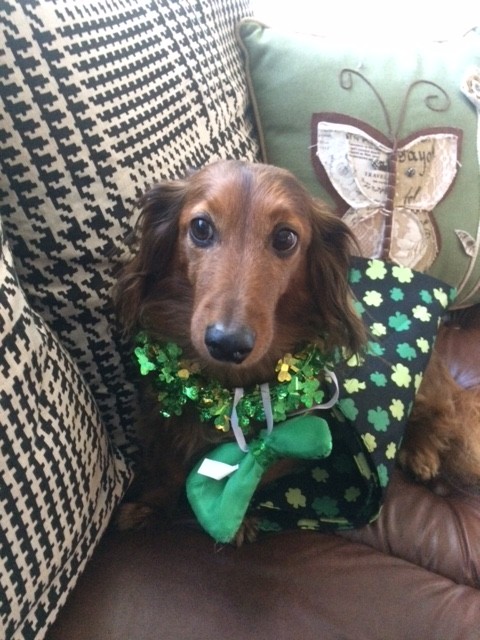 (PLUS FIVE FACTS ABOUT ST. PATRICK'S DAY on March 17th that your hound and human might not know!)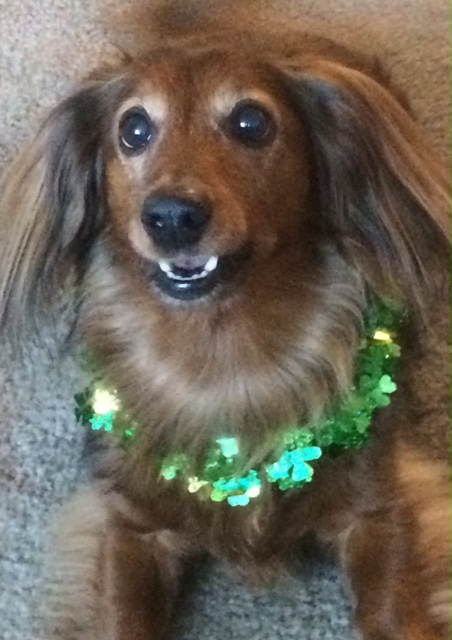 Since you all know that I have a maniacal long haired dachshund named Clem, you also probably know that Clem likes to dress for special occasions. I have tried to discourage this habit, with treats and talk, but babble as I may or might, Clem keeps his cool and demands his due.  So we decided to check out THE cool dachshund for St. Patrick's Day, seeing as how I am Irish and he is a Want to Be Irish Setter (he loves the fluffy tendrils of hair on their legs).  So here is a round for the Irish and the Demented Green in dog and human!!!!
AND since this is a BLOG post I am adding (just to make the content interesting) FIVE FACTS you might not know about St. Patrick's Day):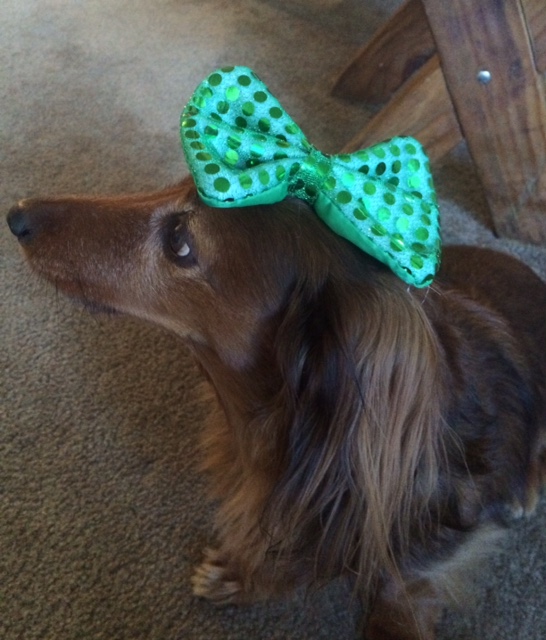 Patrick was born British, in Scotland.
Patrick's Day was a religious holiday and was DRY except for beer (In 2012, estimated $245 million was spent on beer around the world).
The Shamrock supposedly stood for the Catholic Trinity and was used by St. Patrick to further Catholicism.
And we wear GREEN because? It's blarney, but according to legend, the leprechauns cannot pinch you if you wear green because you are then invisible to them!
What's in a name? Patricius is the name Maewyn Succat took when he became a priest – thus, St. Patrick.