There's nothing as exciting as getting away for a little mini-break. Either with the kids or the dogs, it's a great way to expand your mind and horizons. There's nothing more frustrating than getting ready for a trip and then realizing that you have nothing to wear that would be suitable and you don't want to have to break the bank to buy new.  Here are a few simple tips: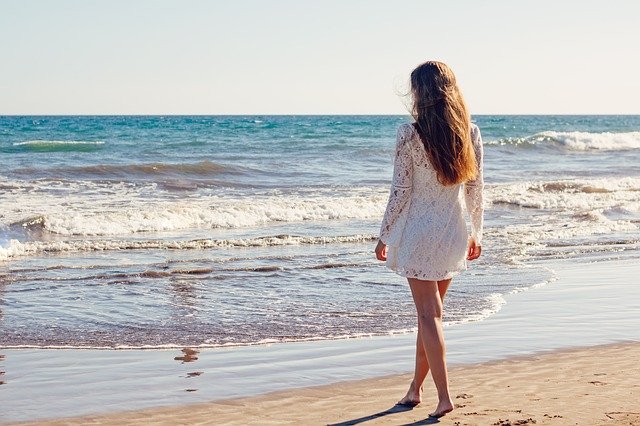 Dress for the weather
It's always a good idea to do as much thorough research on what the weather is going to be like on your trip. Not only should you make sure that you know the typical climate of wherever you're going, but you should check out what the weather is going to be like during the specific period that you're there. If it's sunny and warm but you still want to cover up, then maxi dresses can be a wonderful choice as it still covers most of your body. 
Think about your destination
It's not just what the weather is going to be like that will matter; it's also what the location of your destination is like, is it a beach or is it mountainous. If you're heading up into the mountains, then you need things like walking boots and a good reliable large backpack. Think carefully about what kinds of situations you could get into during a trip and don't end up in a situation where you are not prepared to deal with things.  Always pack a warm jacket as temperatures can drop in the night and in the evenings even in warmer destinations. 
Plan well ahead 
There is no way that you can never predict exactly what kind of situations you're going to find yourself in on the road, but be sure that you have enough packed to aid you in these situations that will be footwear, layers and enough accessories such as medication and sun cream if it's going to be hot. After all, it's far better to have them in your suitcase and not need them than to find yourself stuck in treacherous weather and being unable to enjoy your holiday and not feel equipped. Look at the weather forecasts way in advance.  If you get caught in higher than average heat with thick layers on, that can be pretty dangerous for your health and you could become too hot and become easily dehydrated. Of course, you're probably going to have to spend a little bit of money buying the things that you need but it's better to pack too much than not enough. Of course, don't go over your suitcase limit and get fined at the airport, but pack accordingly. Buying things when you arrive at your destination can be very pricey and most resorts will put the prices up hugely!  The cheaper option to buy things well in advance, including additional clothing and accessories that will assist you. Be prepared and enjoy your holiday, because we certainly all need a break!