We received a year of Netflix and an Apple TV for our participation in the Netflix Stream Team. All opinions are strictly our own.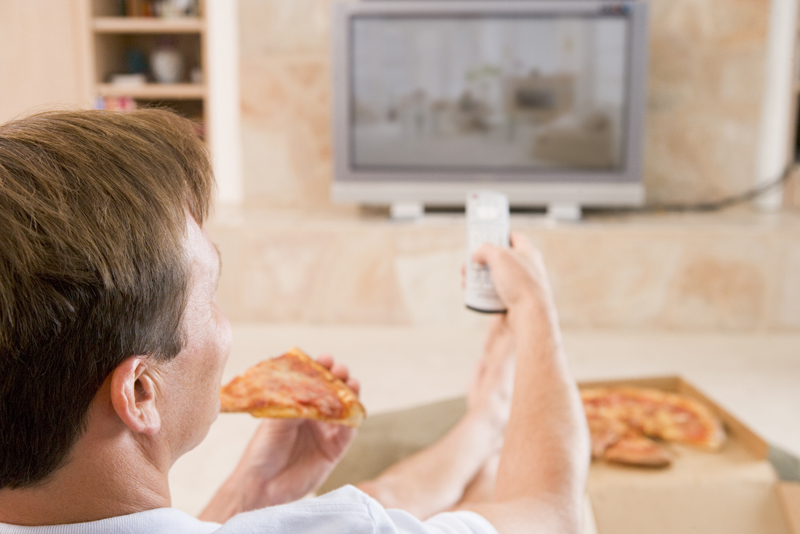 It's Friday night, you don't feel like getting dressed to go out. You just want to curl up on the sofa with your partner. So, what do you do?
1. Order pizza – DELIVERY – get everything you love on it (go for broke…it's a PIZZA)
2. Flip through the TV shows and movies on Netflix and see what's new
3. Better yet, see a FAVORITE that you loved and share it with your honey.
I'll let you in on MY choice and see if you agree.
My Pizza Order: 1 mushroom pizza and 1 everything (no anchovies)
Uncork: 1 bottle of burgundy or chianti
Movies:
Your Sister's Sister – I first saw this at Sundance in 2012 with Bro' B. It was also the first time I've ever seen him be a fan boy (having his pic taken with Mark Duplass). Aside from making fun of him, I loved this movie. It's about two best friends, a guy and a girl who are mourning a death. The plot gets a bit more complicated in this mumblecore style film when her sister shows up.
Ferris Bueller's Day Off – Bueller, Bueller – while the drinking came is WELL over for me, I can still sit and enjoy this coming of age film like it was the first time. I wonder if there's a HOW MANY TIMES HAVE YOU SEEN IT game?
Clerks – Yes, maybe I do think like a 16 year old boy sometimes, but I got to see this Kevin Smith classic in the same theater that it premiered (The Egyptian) on it's 25th anniversary. How does it hold up today? I think PRETTY DARN GOOD.
The Graduate – My aunt took us to see this at the drive-in when we were young. She had NO IDEA about the content of the movie (this was before ratings). I need to see it again.
Rosemary's Baby – The ORIGINAL with Mia Farrow. There's nothing like snuggling close during a scary movie. This was probably the FIRST scary movie I'd ever seen and it STILL freaks me out today.
What are YOUR favorite movies or shows on a night "in"?
Scroll through the Netflix library and let me know. I'd love to add them to my "must watch" list for NEXT week's pizza and a flick.
Details