The reviewer has been compensated in the form of a Best Buy Gift Card and/or received the product/service at a reduced price or for free.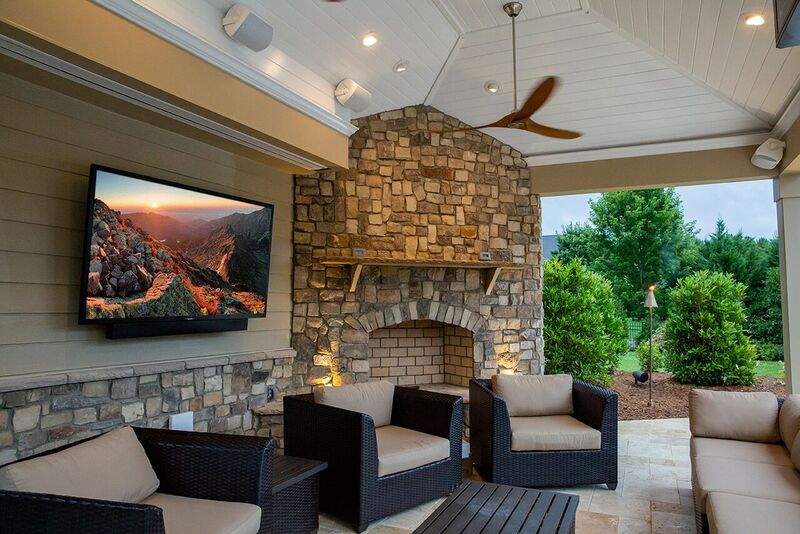 We are FINALLY starting to think about updating our outdoor living area. The past few years have been a whirlwind that included buying a house, getting married and both of us changing jobs (in that order). Our outdoor patio and yard have gone to the dogs (literally – Betty and Jack are the only ones who seem to appreciate what we've not done with it).
The dream
Get rid of the cracked concrete
Get new furniture (we've got 2 uncomfortable chairs now)
Add a patio roof or awning
Buy an outdoor TV
I've got my work cut out with that concrete and are thinking of adding some sort of decking to go OVER it vs. renting a jackhammer. We have been looking at patio furniture and there are lots that we like.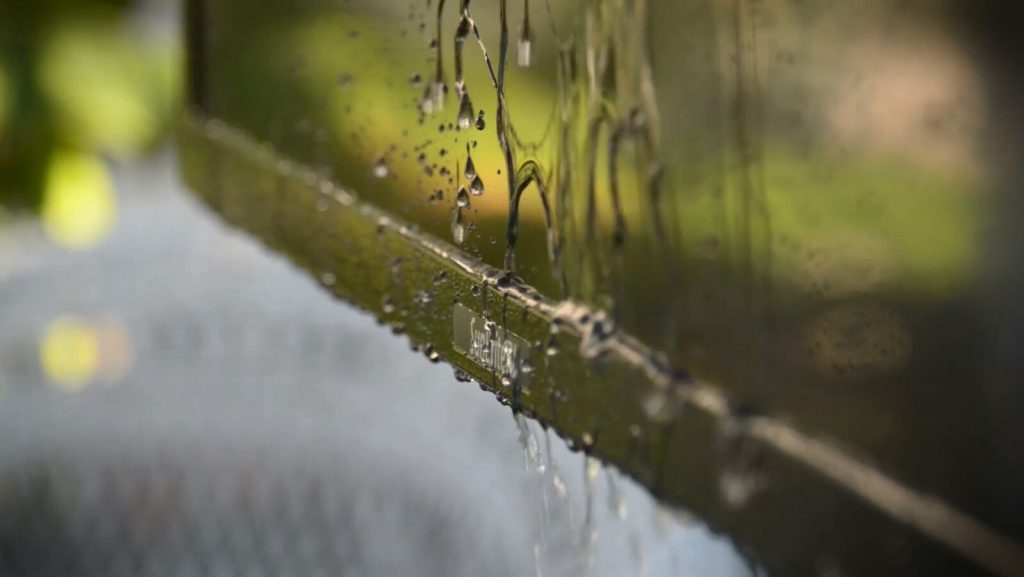 The easiest choice?
The outdoor TV, because we need a TV that will withstand the Florida rains and that we can place under the awning in the shade (mostly because in South Florida it gets too hot to sit out in the sun all day), so we have put a SunBrite Veranda Series Outdoor 4K UHD TV with HDR on our shortlist (actually our ONLY list). They are engineered to survive just about any climate in North America, resisting the harsh effects of rain, snow, dust, insects, and extreme temperatures…and in Florida, we get a LOT of rain, bugs & heat.
Perfect for watching GoT and the Sox outside
The SunBrite Veranda Series Outdoor TVs are:
Weatherproof TV built for full-shade outdoor living areas
Powder-coated rust-proof aluminum exterior protects internal components from rain, snow, dust, insects, humidity, and salt air.
Up to 50% brighter than indoor TVs for improved viewing in brighter outdoor environments.
4K UHD with HDR
Large weatherproof media bay makes cable connections easy. It has plenty of storage room for many popular media players, and thick gaskets seal out moisture and the elements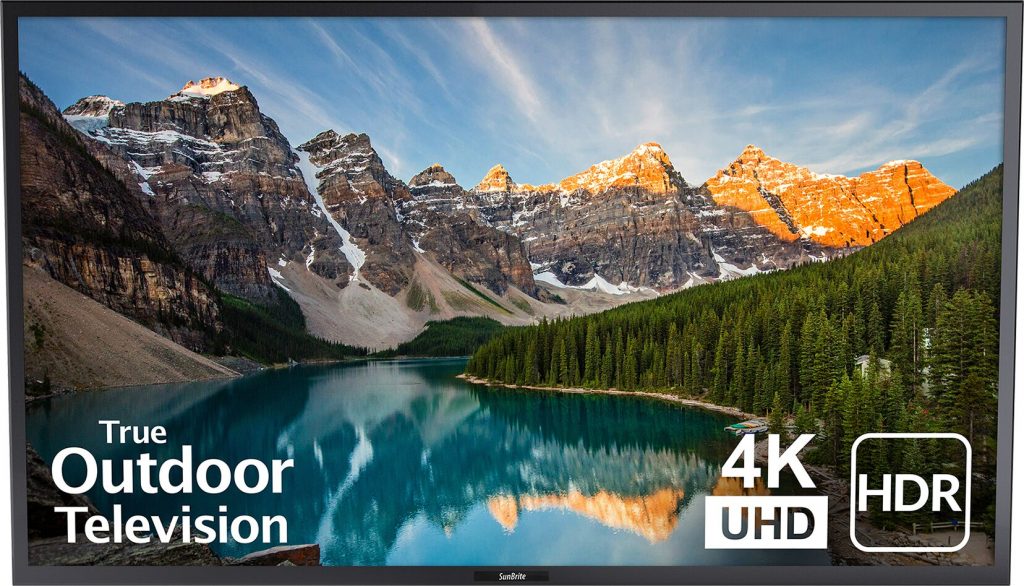 We entertain often
And want a TV set that is large enough for our friends to gather around and watch, BUT, we have just so much outdoor wall space between the back door and kitchen window (where I'd place the TV). Luckily the Sunbright Veranda series offers TVs in 43", 55", 65" and 75" sizes. So, whether you need something for a tight spot or have HUGE outdoor wall space, they've got you covered. The SunBriteTV Veranda offers weatherproof televisions designed for full-shade outdoor spaces, like covered patios and screened-in porches.
Of course, when you're looking for an OUTDOOR TV, the picture is so important. Will you be able to see it when the sun is shining? Can it handle the harsh Florida rains? The answer? YES! Veranda comes standard with a direct-lit 4K UHD screen with HDR, which is up to 50% brighter than indoor TVs for improved viewing in brighter outdoor environments. It's more durable, safer, and a better experience that using an indoor TV outdoors.
Want to learn more?
SunBrite| Veranda Series Outdoor 4K UHD TVs with HDR are available at Best Buy and BestBuy.com