CBD oil has some incredible skin health benefits. You would know this if you have read any articles on the blog recently. One of the most impressive ways, Diamond CBD can be used is topically (on the skin). This usually comes in the form of a lotion or cream.  It's easy to put on just like any other topical cream (coconut oil is the second most popular oil in our household).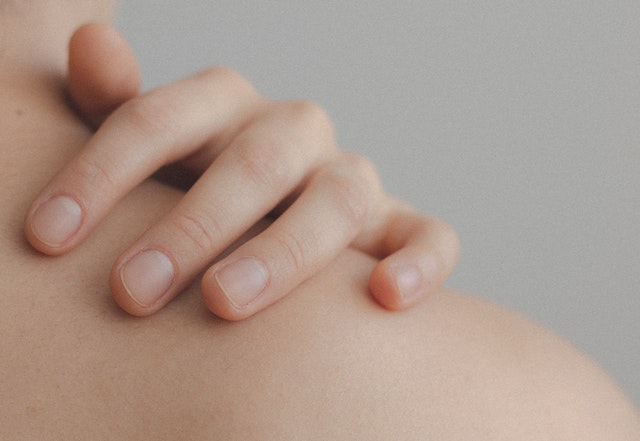 Here are 10 reasons CBD is good for your skin:
1. Acne: is a skin condition caused by inflammation of your skin glands or hair follicles. It can cause pimples and scaring, typically on the face, forehead, chest, upper back or shoulders. Most people have acne at some point in their life, typically between ages 11 and 30.CBD has been shown to inhibit the production of sebum. This is because the endocannabinoid system regulates sebaceous gland function. Research indicates that CBD oil works to prevent and treat acne, whether ingested or applied as a topical treatment.
2. Nutrition: You need to nourish your skin to keep it as healthy as possible. Could you benefit from taking a supplement or trying an antioxidant-packed lotion? CBD really helps with skin nutrition.
3. Wrinkles: Wrinkles are a natural part of the aging process. As people get older, their skin gets thinner, drier, and less elastic, and less able to protect itself from damage. This leads to wrinkles, creases, and lines on the skin. Facial expressions, for example, repeatedly smiling, frowning, or squinting can lead to fine lines and wrinkles at a younger age.CBD is especially effective as a topical treatment for your skin to reduce wrinkles and slow the aging process.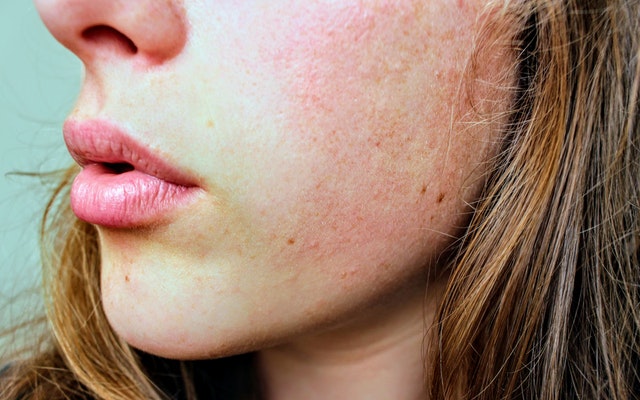 4. Dermatitis: Contact dermatitis is a reaction of the skin to a chemical exposed directly on the skin.  Over 90% of the population develops this when exposed to poison oak, and it is also commonly seen in people exposed to nickel, cosmetic agents, and many forms of hair dye.  The location of the rash is the location that was in direct contact with the chemical.
5. Skin Pain:  It is easy to recognize the symptoms of tender skin or skin that is sensitive to touch. The pain may be localized or widespread, with intense pain that is usually triggered by stimuli that would not normally elicit pain. Just a few minutes after you apply the cream you can feel the soothing and calming effect of the cannabidiol settling under your skin and in your damaged area to reduce the pain and inflammation.
6. Rashes: A rash is an area of irritated or swollen skin. Many rashes are itchy, red, painful, and irritated. Some rashes can also lead to blisters or patches of raw skin. Rashes are a symptom of many different medical problems. An irregular immune response can cause inflammation, and this is why CBD is being studied as an anti-inflammatory for inflammation-related skin diseases. Other important functions of the ECS in the skin include wound healing and the regulation of cell growth.
7. Joint Pain: Joints form the connections between bones. They provide support and help you move. Any damage to the joints from disease or injury can interfere with your movement and cause a lot of pain.  CBD oil can greatly reduce pain by reducing inflammation. CBD also does more than just calm your body down from attacking itself, it also blocks the receptors that are telling your brain to feel pain. Many people can feel pain that isn't there, and CBD can help you control that.
8. Itchiness: Itchy skin is an uncomfortable, irritating sensation that makes you want to scratch. Itchy skin is usually caused by dry skin. It's common in older adults, as skin tends to become drier with age. The natural anti-inflammatory aspects of CBD are a perfect fit with the needs of people dealing with dry skin.
9. Softness:  Moisturizing Reduces Skin Problems—Moisturizing every day can reduce the chance of developing extreme dryness or oiliness. Both extremes are harmful to skin and cause common skin conditions like acne. Conceals Other Skin Blemishes—Using a daily moisturizer ensures that the skin's blemishes are camouflaged. When placed on top of a moisturizer, CBD oil helps prevent hydration from leaving the skin.
10. The Smell:  Nuff Said