The Review Broads are ambassadors for Netflix #Stream Team and receive product as a result. All opinions are strictly our own.
No, it's not just sex….it's LOVE.
It's two people connecting….
…with four other people…
…and an alien – Suzanne "Crazy Eyes" Warren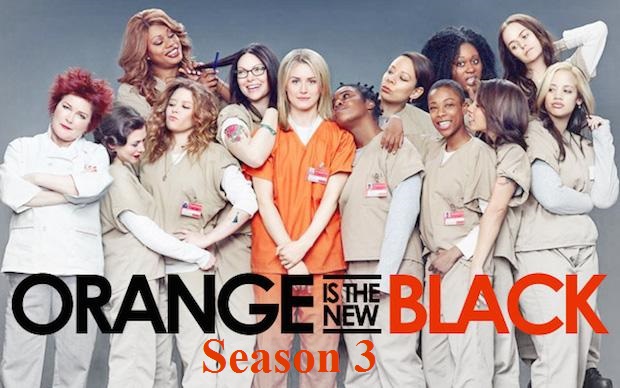 In just a little over a week, it'll be BACK on Netflix. The show that I wait for immediately after the season ends (and binge watch while it's listed)
Orange is the New Black – season 3
My favorite girls are coming back
Piper
Red
Crazy Eyes
Nicky
Tastee
Sophia
and yes…ALEX!
The inside scoop
>I hear that Larry (Jason Biggs) will not be returning in Season 3. That's fine with me, as his character line wasn't as necessary as Piper did more of her time.
>>A new cast mate Ruby Rose, will take on the roll of Stella. An absolutely beautiful woman that will have BOTH Piper and Alex reeling.
>>>I'm going to miss Mendez with his pornstar mustache….the guard you love to hate. He'll be guest starring a bit, but since he's in jail for the little pregnancy episode that he was framed for, it was expected.
>>>>We'll be getting to know more about Big Boo and Nicky's background.
>>>>>Of course ALEX is coming back, and I'm wondering WHAT the relationship between she and Piper will be like.
I've got my TV all set up and ready to press play on June 12, when Netflix releases Season.
The best part is that you can linger over the episodes, doling out one every week, or you can binge watch like I do, taking in three or four episodes a night. Remember, they're only available through Netflix, so you can watch them WHENEVER you want and as many times as you'd like.
Orange is the New Black Season 3
To subscribe to Netflix visit: