We received product to facilitate this review. All opinions are strictly our own.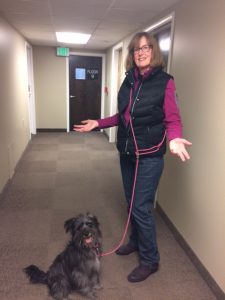 Sometimes I just want to walk Clem while I am texting, shopping or just because it's more comfortable and convenient.  So I was thrilled to receive a High5Dogs CLIC leash from their Leisure Collection.
From England comes this Easy Handsfree Dog Walking leash that goes around the waist or over the shoulder, allowing you to control your pet ore easily and walk with a walker.  This leash is dynamite for either the young or the old as it leaves your hands free.
From their website
In daily life we walk quite a lot; going to the market, picking up kids from school, or simply just running down for a hotdog. Awesome moments for your dog to come with you. But what to do when you have your hands full? The CLIC Shoulder leash makes it super convenient to walk your dog handsfree. The easy one size fits all can be thrown over the shoulder, and off you go. Its length is also super convenient if you like to walk your dog on a long lead.
Advantages of the CLIC shoulder leash:
comfortable handsfree dog walking
Convenient tethering
Tether your dog without having to unleash your dog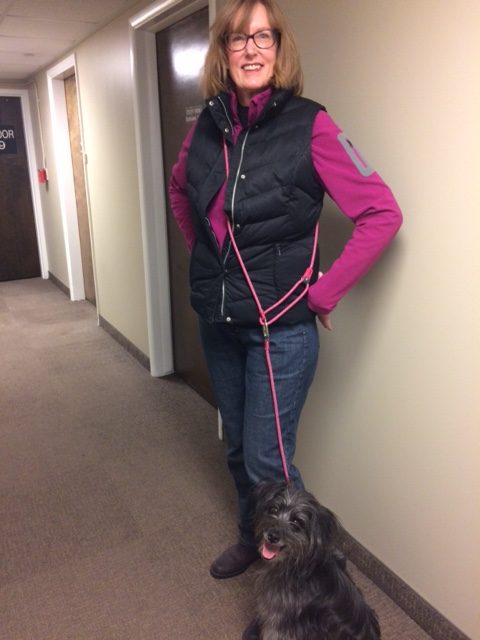 Leader system allows you to choose from 4 different ways to leash your dog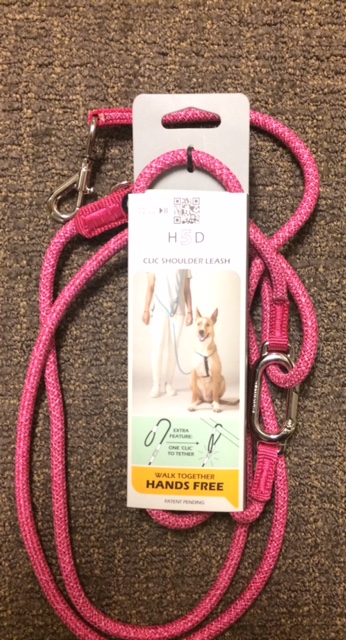 CLIC Shoulder Leash – Leisure Collection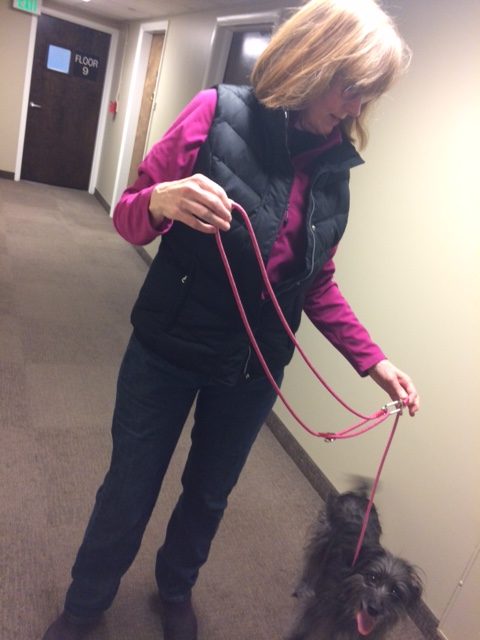 Priced at: $34.95