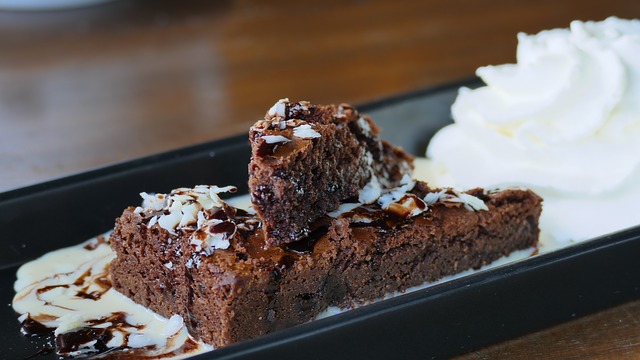 Made for all the men going fishing, all the women going to the Junior League and all the children screaming for brownies!
The Art of "Just a Pinch" or "Just a Dash"
Recipes defy me.  For some unknown reason, my mother's Huntington, West Virginia cooking thrust toward my DNA and hit a wall.  While Mom did utilize the "just a pinch" of salt, sugar, cumin, cinnamon, and every other spice known to woman or man, recipes were followed with a Big R.  The recipe book was next to the Bible, and used more often.  And GRANDMA's recipe book was a Standalone item in the Will, with five hungry West Virginia sisters fighting over who would inherit its yellowed, wrinkled pages.  NONE of this came down to me.  I'm one of those people that stares with dread at a recipe; one of those people that looks at a recipe with glazed over eyes ready for a full out Panic Attack.  I can get lost is the Eagle Brand evaporated Milk or the Kroger Brand evaporated Milk for hours, pondering.  So…I've learned to take the best and leave the rest – main ingredients I handle just fine, but I generally cook from taste, memory or a Scratch and Sniff Card. Genius or Carnage reigns in this Southern lady's kitchen. 
So to that end, I had to call my Aunt and get Grandma's recipe (from the Hallowed Book Itself) for elegant yet easy Savannah, Georgia brownies. 
HINT:  Just a Pinch or Just a Dash is whatever fits between your thumb and finger next to it!  It's in the genes!
Old South Coconut Swoon Brownies
INGREDIENTS
10 ounces bittersweet chocolate
¾ cup unsalted butter
¼ tsp. vanilla extract
5 large eggs
1 ¾ cups sugar
2 ½ cups all-purpose flour
½ teaspoon (large PINCH) baking powder
½ teaspoon (large DASH) salt
1 cup shredded coconut
¾ cup chopped walnuts
¼ cup shredded coconut and berries for garnish (raspberries, blueberries etc.).
DIRECTIONS
Preheat oven to 350.  Grease a large round baking pan with butter. 
Melt the butter and chocolate with the vanilla in a double boiler until melted stirring constantly and when melted set aside to cool.  With an electric mixer at medium speed whip eggs and sugar until fluffy and light.  Combine with the cooled chocolate mixture.
Sift in flour, baking powder and salt and mix well.  Slowly fold in the coconut and walnuts. Put mixture in pan and bake 25-35 minutes.  Insert a toothpick to check if done.  The toothpick should show a little batter on it.  Do not overcook.
Cool.  Sprinkle coconut on top or use chocolate frosting and then sprinkle coconut on top.
Personally I like these brownies without frosting, just a dash of coconut on top and a tablespoon of whipped cream if you so desire.