If you're a serious pet owner, opening an Instagram account for your four-legged friend may seem laughable to you. While you get endless amounts of pleasure from your pet, you can't imagine why the rest of the world would ever feel the same. You may even worry that attempts here could see you looking like those parents who post endless pictures of their kids. Let's face it; those shots are just never as cute to those of us on the outside.
But, your pet-based Instagram account needn't meet the same cringe-worthy fate. Followers across the world are going mad for accounts like these right now. The iconic Doug the Pug (@itsdougthepug), now comes in at a whopping 3 million followers. And, he isn't alone. Other top names include @loki_the_wolf_dog with 1.6 million followers and @jiffpom with 9 million. If figures like these are anything to go by, this pet-based trend doesn't even look set to go anywhere soon.
View this post on Instagram
Of course, you may have some worries about the care of your pooch once they become an Instagram star. Shouldn't you spend more time focusing on what they need than how they look in pictures? Undeniably, your pet's well being should always come first. But, Instagram needn't compromise that in the way that you're thinking. In fact, with paid promotional opportunities, you could soon see your dog living the high life. Money made here could also contribute towards
pet insurance
, and more treats than any dog could wish for. On top of all that, the quality time the two of you could spend together, as a result, could see you becoming inseparable fast.
You could say, then, that getting stuck in here could actually make you an even better pet owner than you are already. The question is, how exactly can you and your dog stand up against all that competition and make your Instagram account everyone's favorite?
Master your photoshoots
First thing's first; you'll want to master those photoshoots. You probably don't need us to tell you that snapping a pooch is pretty different from taking a selfie. Getting quality pet pictures requires patience, a keen eye, and a whole load of bribes. You'll also want to think about the backgrounds you choose for your images. Before taking shots at home, for example, you should work to get your space as clean as it can be. People may love your dog, but they aren't going to love evidence of all those pet hairs in the background. Make sure, then, to go over any room before settling down to shoot. Bear in mind that cleaning-based disasters could undo an Instagram opportunity altogether. The last thing you want is for your pooch to chew through that vacuum chord or destroy your broom seconds before take off. Make sure it doesn't happen by opting for a cordless vacuum and keeping your supplies well out of reach. Make an effort, too, to get every last piece of hair by using fur-specific brushes and products. That task taken care of, you'll be able to settle down and get going. Bear in mind that dogs don't pose the way humans do. You may have to take hundreds of shots before finding that killer cute one. But, if you're able to keep at it for long enough, you'll get this in the bag. And, trust us; the more you do this, the easier it'll get.
Keep it creative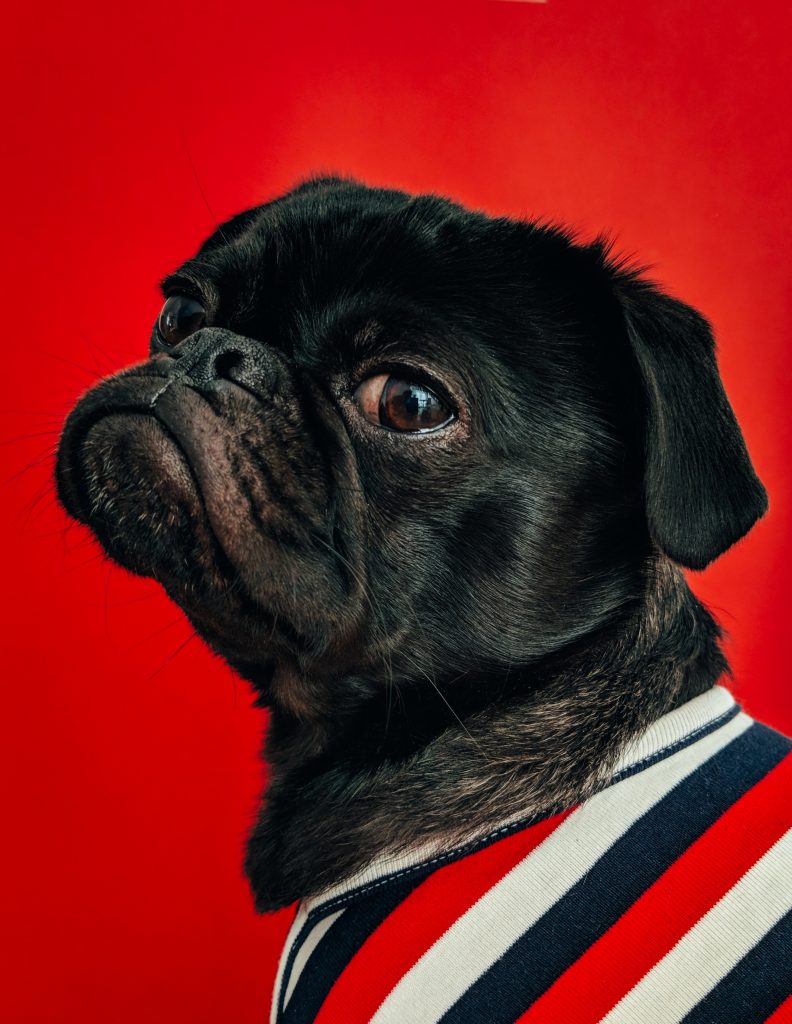 Once you've mastered those pet photoshoot basics, it's crucial that you get creative with your snaps. Continual uploads of your dog in the living room are only going to take you so far. You may even soon find that you lose subscribers with every samey shoot you post. Don't let it happen by getting as creative as you can with those pictures. Take snaps in the garden, or when you head out for a walk. Get action shots of your pooch playing or running to catch a ball. You could even take pictures of them with other dogs they meet when out and about. Playing around with colors can also make a huge difference here, as can the addition of a few fun props. And, of course, adding humans into the mix sometimes can also add that much-needed touch of variety. So, don't be afraid to get out from behind the camera sometimes!
Work on your dog's 'brand'
The idea of branding a pet is an uncomfortable one for any loving owner. If it helps, you can rename this to mean your pet's 'voice' or their 'personality.' Either way, you need a continuous tone in your posts and captions which can help those followers to fall in love with your pet as much as you have. The best example already out there for this is @realgrumpycat. The owners of this feline have managed to create an entire enterprise off their cat's grumpy face and demeanor. And, you could achieve the same goal by tapping into your pet this way. Consider whether your pooch is excitable or chill. Do they seem sarcastic or angry? Think, too, about how they would speak if they could. Bear in mind that, far from just your pictures, you need to work on your captions here. In many ways, captions written as though by these dogs themselves are the best part of pets on Instagram. By perfecting that tone of voice, you can set off any picture you post, and really win people around. Get this right, and you may soon find that you can turn to merchandise to boost your potential here. Isn't it every pet owner's dream for other people to wear their dog's face on a t-shirt? If you strike it lucky, you may even go viral like Grumpy Cat, and lather your pooch in the lap of luxury for the rest of their days. Plus, as hard as it is to believe, you may find your adorable dog even more irresistible when you can commentate their every expression.
Get engaged
Your dog could be the cutest thing going, but you're never going to get this account off the ground if you don't get engaged. The fact is that Instagram works on algorithms. They don't favor accounts which don't make a lot of use of the platform. What's more, shout outs and account collabs are a massive part of building your audience. The only way to get those is to interact with the other dog Instagrammers out there. Bear in mind that Doug the pug probably won't make a recommendation for your doggy friend at this stage. Instead, make sure to comment on and interact with other Instagrammers who are starting, or a little bigger than you. This way, you can get your name out there and start to build a community. Make a set effort to comment on those posts, then, and always like new uploads. You may even find it beneficial to shout out some of those accounts in your Instagram stories. If you scratch their backs, they could soon scratch yours. As a general rule, aim to spend at least 30 minutes a day interacting like this. Only then do you stand to see any real results.
Look after the star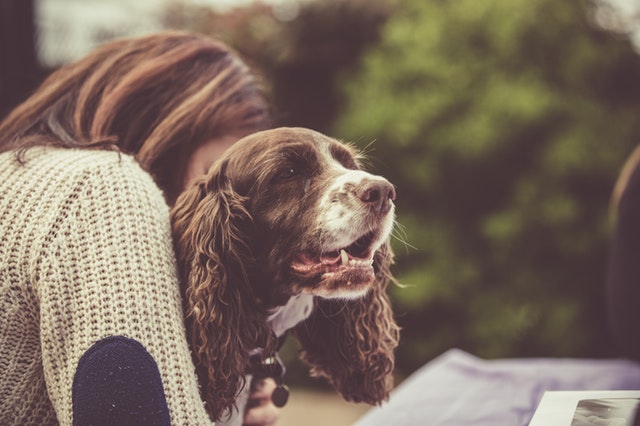 We've left the most crucial point until last. Given that your dog is the star of this show, their care should be your top priority throughout this process. For the most part, popular accounts depict well-loved pets, often interacting with their owners. No one wants to see a dog who doesn't look happy or healthy. Of course, as a pet owner, care should be your top priority anyway, not just because you're on Instagram. But it is worth noting that you need to put the camera down sometimes and focus on your dog in the now. That means spending plenty of time grooming them, walking them, and generally looking after their needs. Don't think, for instance, that a photoshoot alleviates your need to play with your pup on a regular basis. As we've already mentioned, you should also put any proceeds straight back into your pet care. Followers will be much more willing to support you if they can see that your dog is benefiting from it. Not to mention that using this money could improve your four-legged friend's quality of life no end. Straight away, you should seek out and sign up for the best veterinary practice in town. And, of course, you should improve the quality of that pet food without hesitation!
A final word
Getting stuck into the world of Instagram can be a fantastic way to grow closer to the dog in your life. It can also become a fun little hobby on the side, based around the pet you love most. As you can see, getting the attention they deserve isn't as easy as posting a picture of their cute little face. But, once you put in some initial effort, your dog could start living it up in no time. All thanks to you!