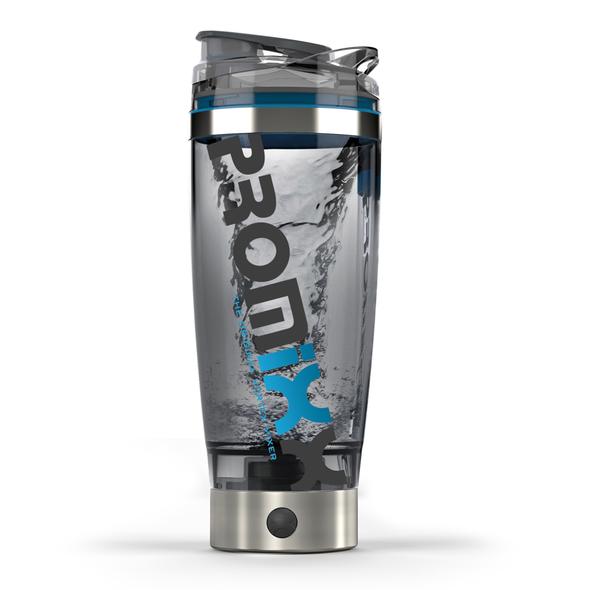 A lot of the time the wife and I take protein shakes to work for lunch or breakfast because we are in such a hurry in the morning.  It is usually because I'll snack on a few hard boiled eggs that we make for prep for the week. So, by friday we usually are all out of eggs and we are taking protein shakes. Now we are fighting over our ProMixx Vortex Mixer.  A bit of a secret, I'm now hiding it at work with the tub of protein that i keep in my desk for any forgotten meals.
What makes this the best?
You have all the power of a blender with none of the hassle of a blender.

You never have the manually shake your shake again.

You can charge it right at your desk via USB

It's super easy to clean

It's like a party trick for the office…my coworkers we mistified when I brought it in for the first time
The Sandlers Epic Protein shake recipe:
Ingredients
1 scoop chocolate protein powder

3/4 cup almond milk

2 tbsp cocoa powder, unsweetened

2 tbsp PB powder

4 ice cubes

¼ cup water
Boom.  
Its a solid meal and great the morning after a good gym session.
This is the perfect holiday gift for anyone you know that carries around a blender ball mixer or has a tub of protein stashed in their desk.

Order yours at: ProMixx.com
Available in battery operated and rechargeable (like mine) – $24.94 and up