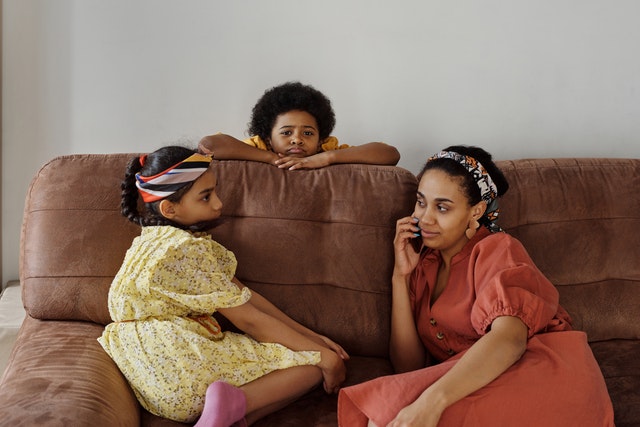 We all know what a house looks like. It's a template. A shelter. A place we would like to move into, but that in no way represents our personality unless we have begun an extremely detailed and particular design effort.
In order to live in a house properly, you must make it a home. This naturally occurs over time, as it's hard to avoid making some change, decorating even a little, or simply becoming familiar and intimate with the space as time goes by.
But what if you feel your house is missing a certain 'je ne sais quoi?' How can you make it a home, not only for you, but for your family? How can you move forward with a sense of progression, and how can you avoid forcing the home to conform a certain way you would prefer? After all, we can make all the changes we wish, but if they feel hollow, odds are the intended effect will be lessened.
Of course, it's easy to overthink this topic. So, let's discuss it together, instead:
Consider The Curb Appeal
Consider the curb appeal of your home. It can help you not only improve its value, but it can help you feel more comforted and welcomed by your home when you return. This might include putting up garden lights to help the path seem welcoming, repairing the mailbox, applying fencing, or trimming the hedges. It can mean throwing out old garden furniture that might not cope with the demands of the winter.
Curb appeal is often used as a term by realtors to denote how valuable your home is with its first impression, but the funny thing about appeal is that it can also appeal to you, no matter if you're selling your home or not. So – don't be afraid to consider this, to have fun with it, and to get seasonal if you wish to. Investing in repairing and improving your garage door or driveway can be enough. Whatever helps your current taste and need.
Comfort & Aesthetic
The comfort and aesthetic you may wish to apply to your home can help you feel more relaxed, supported, and present in your space. This is the difference between purchasing antique, valuable, and not-that-comfortable furniture to make a statement or investing in sofas that help align to the natural walls of your property and provide you with a thoroughly comforting movie-going experience.
Comfort and aesthetic can often be balanced in the best possible manner because they sometimes do find themselves at either end of the spectrum. That being said, you don't have to go for anything but indulgent decoration in order to feel warmed. You might, for instance, invest in the aesthetic of a renewed fireplace, unblocking the chimney and granting your home that beautiful new functionality.
Cohesive Theming
Cohesive theming is also a worthwhile use of your time. It helps a home seem together as if there was thought put behind it. This doesn't mean you have to theme your home like a restaurant from top to bottom, or anything quite so intensive.
It can simply be that using a similar and complementary palette of colors to tint each room with can be enough, provided you keep them light, airy and welcoming. Furthermore, keeping design styles together can help the home feel more spacious than it might otherwise be. If you have a room filled with antiques and another in a hyper-modern design ideal, you can see how this might cause a clash, and make it feel as though your home is lacking.
Cohesive theming can be a very worthwhile and often quite freeing design format to think in. For instance, it could be that the stencils and simple decorations you keep between bedrooms, such as a light nautical theme between your master and child bedrooms, can help you explore a visual motif in full without having to overspend on too much variety. Whatever is right for you is often the best choice going forward. 
Less Is More
Less is more. It can often feel as though a house is only a home when it's been filled to the brim with possessions and belongings, and if that pleases you, then that's absolutely fine, of course. But it can also be nice to ensure that your home is open and breathable, that it makes use of the natural light more appropriately, and that often means less is more.
For instance, how is your current dining table set up? Do you rarely have more than three people sat at your eight-person seating arrangement now that your children have flown the nest? Could it be that opening the space by investing in a smaller option and purchasing stools for the breakfast bar on the side of your kitchen could be enough? Might this give you room for another implement you have been thinking of applying to your kitchen?
You can see how little efforts like this are often the most useful and reliable measure going forward, and how they open your home to not only look and feel functional but will also adapt to the needs of your family right now. After all, what is a home if it doesn't work for you and your family members? Instead of thinking about what you 'should do', thinking about what you want and need can be the best step forward.
Tasteful Decoration
Tasteful decoration can turn a house into a home. Pictures and paintings of your family members, memories from vacations past, little idiosyncrasies that you enjoy (such as the reupholstered furniture designs you have applied yourself) can be a worthwhile use of your time. They help you open up your visual formatting within your home in a manner that provides you joy, and this, in turn, defines the character of your home. So don't be afraid to get highly personal with this. You don't have to design your home to look like an IKEA showroom.

Lighting – And All That Entails
There's no better way to help a home seem inviting than to get the lighting just right. Renewal by Andersen window replacement have been granting people the means to open up the natural lighting in their home through and through, which works no matter the orientation of your home and how conducive to natural sunlight it is. Placing a mirror in the best rooms can also help you double the span of natural light, or at least that's the impression you will give. This can help rooms seem even more open, airy, and welcoming.
Lighting is also worthwhile to implement in a seasonal perspective. For instance, with the encroaching winter, it's true that warm lighting and pleasing, comforting lights can provide you with a sense of welcome, relaxing comfort. That's not a bad place to begin.
You may also get some wonderful mileage from some beautiful lighting fixtures. From wavy lined lightings serving as your main lines to directed lamps with diffusive lampshades, or even colored RGB LED's to provide certain trimmings of your house with that extra touch, a little lighting goes a long way to helping a home feel yours. 
In Conclusion
There are many implements that can help a house turn into a home over the years. We would recommend not forcing this process, just opting for the choices that bring you the most comfort. Over time your house will reflect your tastes one way or the other.
With this advice, we hope you can get there.