We're all hoping to be out of this lockdown in a matter of weeks. We all want to go on holiday and enjoy life once again. But of all the places you could go, California should be your very first port of call. It's the best place to be at any given time of the year because the weather is brilliant all the time. The beaches are second to none, at least on the West coast. But aside from the weather and the view, the culture of Cali is unlike any other. The food, music, comedy, showbiz and nightlife industries are probably the best in America. That's not just rhetoric, it's actually true as most of the time, Cali tops the charts in all of those categories. Let's dive deeper if you need a little more persuading.
Yosemite power
Yosemite National Park has an incredible 4.8-star rating on Google Maps. Rarely do you ever see a national park get such a high rating, least of all from around 35,000 reviewers! It's got everything you could want, from the breath-taking mountains, the still water lakes and the prehistoric trees. Here is where you go, if you want to go back in time, thousands of years, to a time where dinosaurs roamed. The forest hasn't changed at all, as construction plans and any kind of logging is prohibited. After being locked down for such a long time, being in the real outdoors is going to cleanse your soul and mind.
Shake up yourself up
Cali is the best place to be if you love live-action theater. The stage productions that this state puts on, truly put some Broadway shows to shame. One of the reasons for this is talented people like Travis Preston at CalArts. The Californian Institute of Arts puts on period shows, performances that look deeper into cultural changes, dance routines and adventurous shows into who we are as human beings. His experience and wealth of knowledge are what makes the state, the showbiz capital of the world. However, if you would rather see something else, you could always head over to Universal Studios Hollywood. This is where you can walk through sets of the most famous films in history and get to see waxworks of actors in their roles as well as photographs of directors and writers doing their work.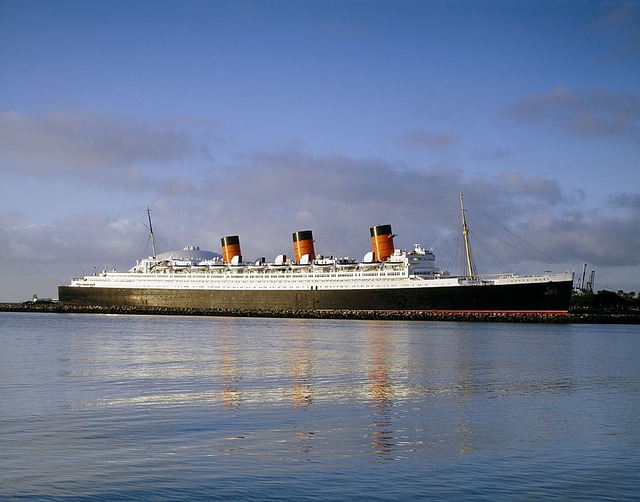 The Queen Mary
The Queen Mary used to be one of the finest ocean liners in the world. Being released for service in 1936, it gave hundreds of thousands of passengers the ride of a lifetime. Scaling the seas until 1967, it is now permanently harbored at Long Beach California, where it serves as an attraction and fine dining experience. You can book the restaurant like you would any other, so why not give it a go for your next trip? If the food alone is not enough to make you pick up the phone, there are rumors of the ship being haunted!
California is such a wonderful place to visit, it's got everything any tourist or traveler would hope for. Sun, sand, showbiz, and mother nature, the state that has everything is calling your name for when you're ready to venture outside after lockdown.