LUMINOODLE
a Utah born company!! – Power Practical is the name of the company
WHAT IS LUMINOODLE?
See for yourself
THE SCENE:  This is my seventeen year old granddaughter Isa.
She rides her bike everywhere.  At anytime.  It worries me. A LOT.
Okay, okay, I tell my granddaughter. JUST BUY A BIKE LIGHT!  PLEASE!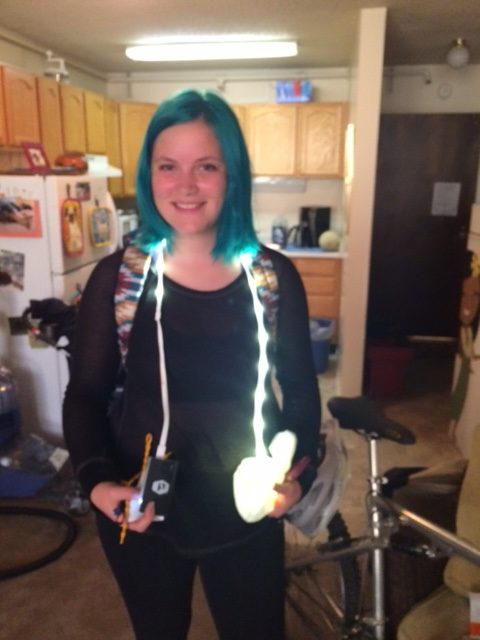 Since my seventeen year old granddaughter Isa has a part time job and needs inexpensive transportation, she uses her bicycle to go everywhere, and at any time at night.  So when I came across Luminoodle I was ecstatic.  More than ecstatic!  Along with Luminoodle's Lithium 4400 battery pack, this set of LED lighting – it looks like a stick – provides safety anywhere at any time.  Hiking, if your car goes out on the freeway at night, on a bicycle, out for a walk with your dog at night – Luminoodle is the all-in-one usb lighting solution!!!!  Safety is my middle name and i adore this product!!!  And it was so easy to attach!!  It can attach to anything you want as luminoodle comes with all kinds of ties and magnets and a utility loop to attach it to anything!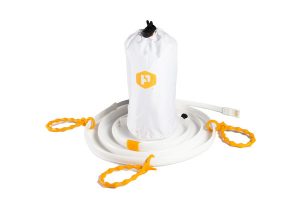 Okay so what is this?  Luminoodle is a set of strong LED lights embedded in a plastic watertight casing that is flexible and about 8 foot long.  It attaches to a Lithium 4400 battery pack and comes with strong plastic attachers.  It also has two magnets and a slide through for putting on bike or car.  The plastic case turns it into a lantern.  It packages into an approximate 8 inch by 3 inch small plastic bag with a handle that can attach to a bike.  It is awesome!  I love it!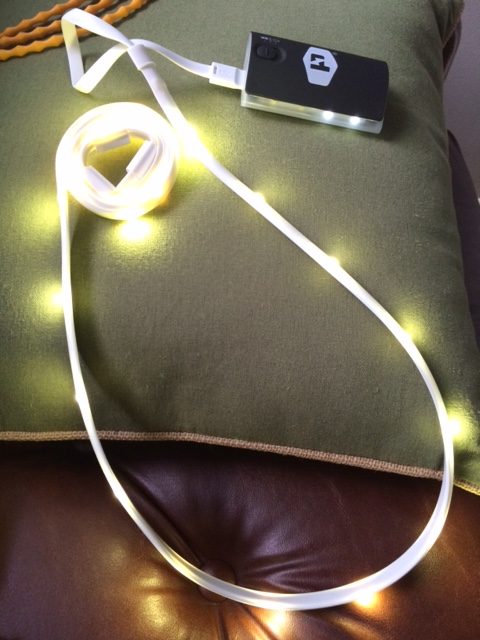 From their website:
Whether you are camping, biking, or doing handy work, the Luminoodle provides a bright, spread out light to see your surroundings. It is flexible, waterproof, and powered by any USB battery or power source. Luminoodle comes with universal ties, embedded magnets, utility loop, and a lantern bag so you can stick, strap, hook, or hang it to add light to your night.
ULTRA BRIGHT: 5 ft. (1.5 m)  LED strip produces 180 lumens of light.
HANG ANYWHERE: Universal Ties,  magnets, & utility loop for easy hanging.
LANTERN MODE: Rip-stop nylon carry bag designed to diffuse light
USB-POWERED: Works with any USB port or universal battery pack
WATERPROOF: IP-67 rated (up to 1 meter for 30 minutes)
We've been producing this battery for some time now and we have to say, it's been really successful. So successful that we thought we'd share some of our favorite ways to use it. It's not big, it's not heavy, and it packs some serious power. Our Lithium 4400 Portable Battery is perfect for on-the-go charging. Take it with you anywhere.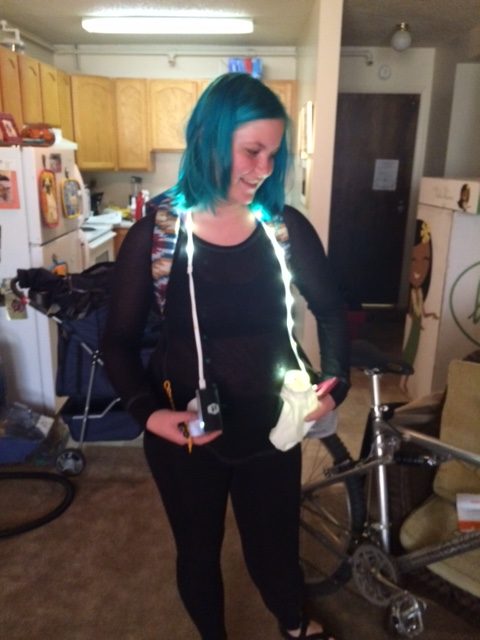 AND Practical Power is having a sale!!
Take advantage of this awesome Lantern/safety light/camping necessity now and make sure you have their lithium 4400 battery to go along!
I love this company and they are coming up with new ideas all the time!  Young and new, Practical Power is about Practical us!  And it is so affordable. Light the lanterns, bring out the lights!  Luminoodle has arrived!
Ratings are based on a 5-star scale
Overall: 5
Review by Broad "A" – Ava
We received product to facilitate this review. All opinions are strictly our own.
DETAILS
Luminoodle and other products are available for purchase at: Practical Power