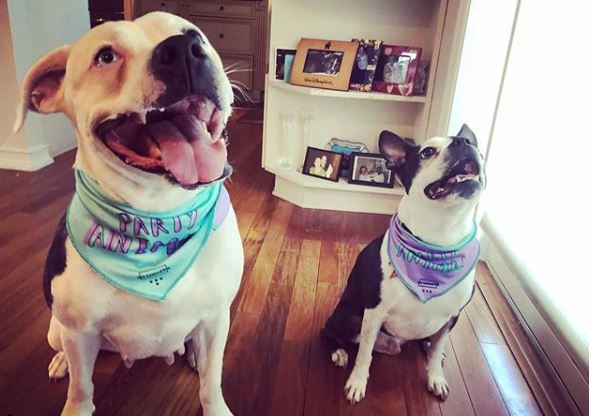 We have spoken before about the importance of what your dog is eating, but this is just scratching the surface of what it takes to keep your four-legged friend healthy. Yes, it is important to feed your dog food from a reputable producer, but 88% of dog owners already do this. Unfortunately, despite most of us only wanting the best for our family members, up to 45% of UK dogs are diagnosed as being overweight or obese.
The problem exists because many of us feed our dogs too much, in part because we fail to consider what they need according to their age or breed. It can be tempting to think that all dogs should be fed the same food and meal sizes. Actually, nothing could be further from the truth.
The narrow weight range. When it comes to the ideal weight range, dogs have a much smaller margin for error than humans. As a result, it is easy for owners to miss it when our dog puts on a few extra kilogrammes. It might not look like much, but this small gain can result in serious, life-impacting health issues in dogs, including heart disease, arthritis, and breathing problems.
While every dog is unique, most breeds have an ideal weight they need to hit to stay healthy. Start by using a dog weight table to learn what your dog should weigh, like this one by James Wellbeloved. Then, weigh your dog regularly (at least once a month) to stay informed. If they fall outside of their ideal range, go and see your vet to discuss a diet plan.
Dogs need exercise just as much as humans do. Dogs that don't get enough exercise can become overweight and develop health problems. That's why it's essential to ensure your dog gets plenty of exercises, and one way to do that is by enrolling them in a good dog training program. Dog Training can help your dog stay physically fit and mentally stimulated. Here are just a few of the benefits of dog training:
Dog training can help your dog lose weight.

Dog training can improve your dog's obedience.

Dog training can provide mental stimulation for your dog.

Dog training can be a bonding experience for you and your dog.
So, if you're looking for a way to help your dog stay healthy and happy, enrolling them in a dog training program is a great option.
Every breed is unique. While we love our fur babies equally, their different breeds mean they have different diet requirements we need to consider. For example, Boston Terriers, like our Jack Skellington, have unusually shaped jaws, meaning they can sometimes struggle to eat circular kibble. Instead, Boston Terrier owners should consider differently shaped kibble, or wet food, if they are having trouble finishing their meal.
Similarly, large dogs usually need bigger meal portions to get the energy need, but feeding a smaller breed the same amount could lead them to become overweight or injure their stomach. Most commercial food is sold according to breed size and includes a recommended daily serving amount; be sure to follow it.
Age isn't just a number. Dogs, like humans and other mammals, require different nutrients at different times of life. For instance, puppies consume their mother's milk, which contains high concentrations of protein and calcium, to grow big and strong, but by the time they reach adulthood, dogs can no longer digest lactose easily and too much calcium in an adult diet can lead to growth problems.
By checking your dog's weight regularly, you can spot if your dog is over or under their ideal weight. Compliment this with healthy dog food, appropriate meal sizes, and, of course, regular play and exercise, and you'll keep your dog at a weight that is healthy for their breed and age.