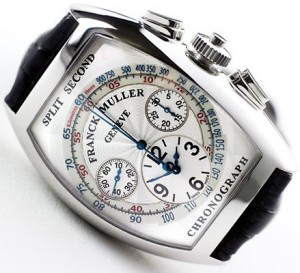 For many celebrities, a watch is part of the outfit. They never leave the house without it and have a huge set of different kinds of watches. But what is so special about a watch that makes celebrities and ordinary people go buy them? Theoretically we all have our mobile phones with us at all times, which include a digital watch, so why have one for the wrist? The answer is very simple, because they look good and are comfortable.
Watches can be worn to any occasion, work, while doing sports, some people even wear them while sleeping. Wearing a beautiful Franck Muller watch for example can complete the outfit of a high class businessman. Wouldn't it look strange for a teacher to take out his mobile to check the time instead of looking at his wristwatch?! Wrist watches are perfect for every situation where you can't just grab in your pocket and take out your mobile phone. They are with you at all times and very comfortable to wear.
Celebrities mainly use watches to enhance their style. Rappers like Lil Wayne for example prefer big diamond watches to show their wealth and success. Actors like Tom Hardy ( from the movie Warrior) on the other hand look more elegant wearing a nice silver Omega watch. There isn't a specific type of watch that would fit everyone. The same as dressing styles, everyone one has his or her preferences for watches. From a simple Mickey Mouse watch to an expensive golden Rolex, one look at your watch and people usually can tell a lot about you.
Considering that our everyday lives are more influenced by time than we would like to believe, a watch is an important tool to get through the day. Time is the actual thing that tells us how to live our lives, and when we have to do what. Therefore every person needs something that helps him or her to keep the time under control. Having a wristwatch on your hand is the most convenient way to do this. If you don't have one you can find some elegant watches here.