Filotimo Gifts Online 
A Greek Experience in Jewelry
I love wrap bracelets although they take a little bit of work to get on! So when Filotimo Gifts sent me a double leather wrap bracelet with a silver and coral "theme" I accepted immediately. For all the jewelry that Filotimo makes are Greek words or themes that mean special things in Greek.
Bracelets, necklaces, and graduation gifts all come with beautiful sterling silver charms, each typifying a Greek word or symbol. Your gift is not just from the heart: you can give a little bit of Greek love with each gift!
My choice was (from the Etos Collection) the EROS' 2014 ARROW BRACELET, coral, onyx and sterling silver with rhodium finish black double leather strap bracelet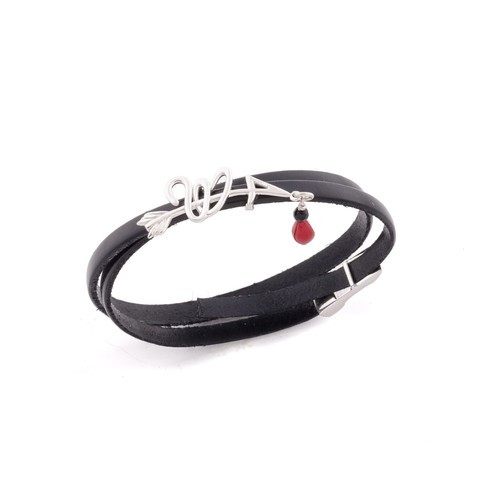 The leather is thin and double wraps around the wrist with a silver clasp and the symbol is that of Gouria (pronounced "Goo-ryah") – charms given from the heart to provide good luck for the entire year. Other themed jewelry pieces are the lotus flower (good fortune, enlightenment), the heart (feelings of love), mati (protection and good fortune), wings (hope, innocence), four leaf clover (good luck), tree of life (youth, beauty, happiness), and the crown (ultimate symbol of award, distinction and achievement).

The heart symbol bracelet, elegant and fragile, is below: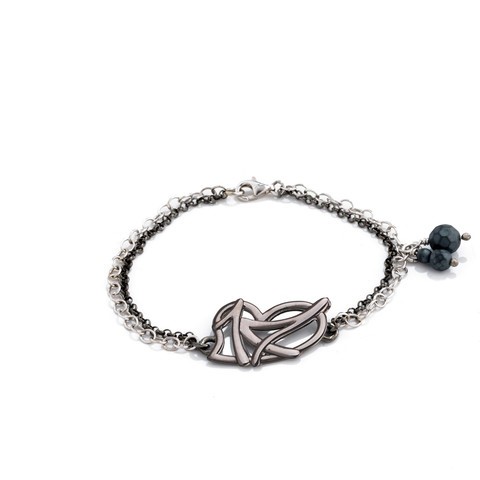 From the site: "Filotimo Gifts is an online gift boutique offering handcrafted, unique products made in Greece. At Filotimo Gifts, we truly care about high quality design and creating exquisite items to offer our customers. We have an eye for detail and are dedicated to creating perfect gift items. We feel that beautiful things can make a difference in the quality of our lives and in the lives of those special to us. The name Filotimo derives from the unique, powerful and complex Greek word that is expressed through acts of generosity and sacrifice without expecting anything in return. The name truly inspires our work ethic and beliefs. We are a company dedicated to providing personable customer service and a wonderful selection of inspired products which are distinct, of quality and have remarkable design elements. We offer a selection of wonderful items both for gifts and for yourself that will inspire harmony, happiness and balance in your life and in the lives of the ones you love. For everyone dedicated to giving the most delightful gifts to your loved ones and for those who just simply love beautiful things, Filotimo Gifts is the place to shop.We invite you to join us and revel in the world of Filotimo today."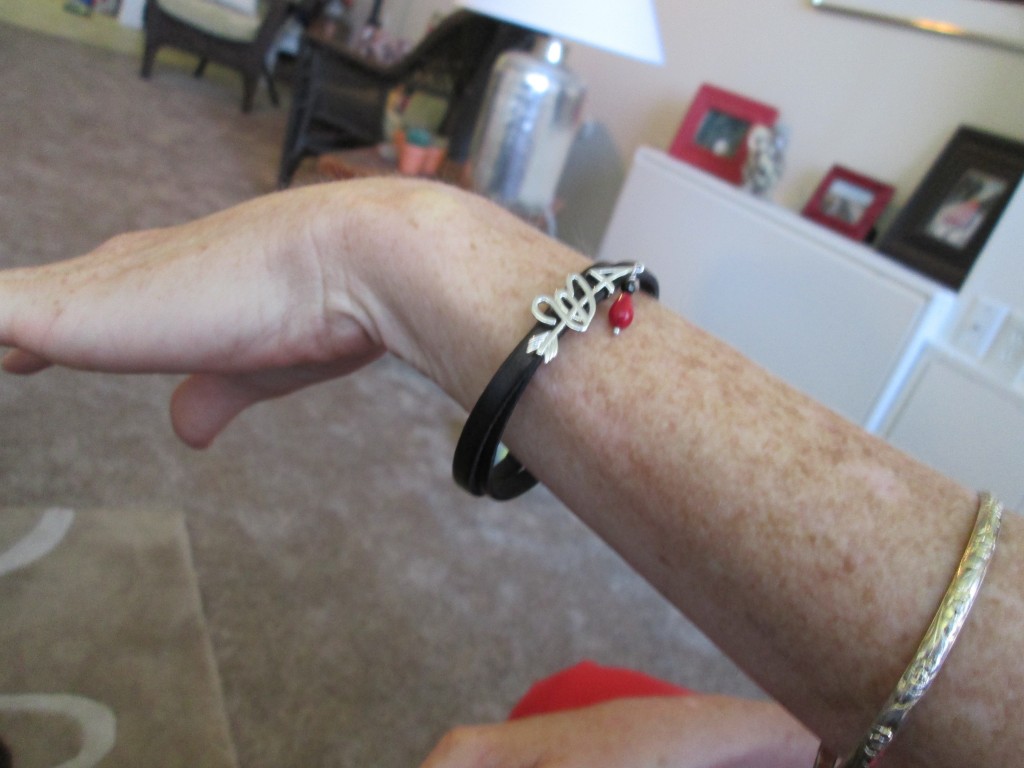 Ratings are based on a 5-star scale
Overall: a 4 in my book
Review by Broad "A" – Ava
We a bracelet to facilitate this review. Opinions are those of the reviewer.
Purchase