Settling a divorce can seem like an impossible task. How do you split everything fairly? How do you ensure that both parties are happy with the outcome? How do you make sure that the process is as quick and painless as possible? This blog post will explore ways to settle your divorce quickly and peacefully and also look at what needs to be done during mediation and how to come to a fair agreement without ruining your relationship with your spouse. Follow these tips, and you will be on your way to a peaceful settlement!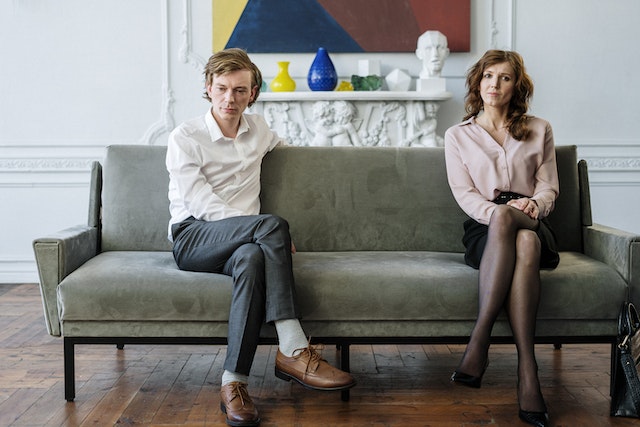 1) Try to come to an agreement outside of court
First and foremost, try to come to an agreement with your spouse outside of court. This will save you time, money, and stress in the long run. If you can agree on all major issues, then you can file for an uncontested divorce, which will be much quicker and easier than a contested divorce.
If you cannot come to an agreement on your own, then mediation and arbitration may be the best option for you. In mediation, both parties meet with a neutral third party (the mediator) who helps them come to an agreement. This is often a more amicable and less expensive option than going to court.
2) Get a good lawyer
If you decide to go to court, make sure you have a good lawyer. A good lawyer will know the ins and outs of divorce law and can help you get the best possible outcome for your case. He or she will also be able to negotiate with your spouse's lawyer on your behalf, which can help you save time and money.
When making an agreement, it is crucial to be fair. This means taking into account both parties' needs and wants, as well as any children involved. It is also important to think about the future and what kind of relationship you want to have with your ex-spouse after the divorce. If you can come to a fair agreement, it will be much easier to move on with your life after the divorce.
3) Be prepared for the financial aspects of divorce
One of the most difficult aspects of divorce is dealing with financial fallout. Make sure you are prepared for this by getting your finances in order before the divorce. This means gathering all of your financial documents, such as bank statements, investment accounts, and tax returns. You should also make a budget and figure out how you will live on one income.
Once you have your finances in order, you can start to negotiate a fair property settlement with your spouse. It is important to remember that property includes more than just the house and furniture – it also includes things like retirement accounts, investments, and debts. You and your spouse will need to agree on who gets what and how any debts will be paid off. If you have children, you will also need to agree on child support and custody arrangements.
In conclusion, settling a divorce can be a difficult and emotional process. However, it is possible to come to a fair agreement if you are willing to compromise and work together with your spouse. With the help of a good lawyer, you can make sure that the process is as quick and painless as possible. Follow these tips, and you will be on your way to settling your divorce quickly and peacefully.