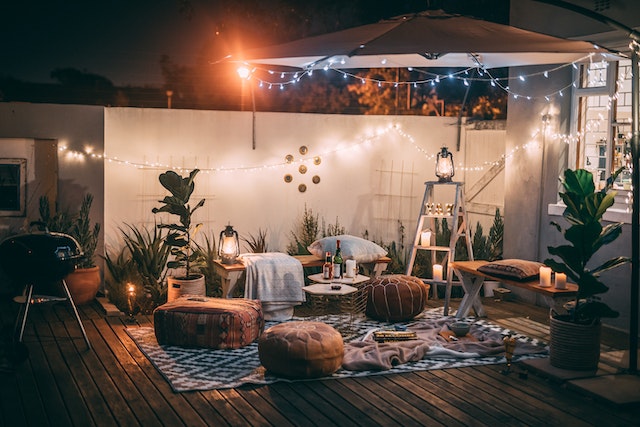 There are many reasons you might want to plan a date night with your other half. It could be that you've not had a chance to spend much time together recently, perhaps it is a special occasion such as an anniversary, or maybe you're wanting to propose. No matter what it is, there are so many reasons you could want a nice date night. Whether you have been together for a while or are newly seeing each other, you will want a night that is good fun and something you will both enjoy. Here we take a look at some top tips to help you plan a great date night with your other half.
Book places in advance
Going out for a date night is great, however, you want to make sure you are prepared. The last thing you want to do is to arrive at the venue you want to visit, to find it is fully booked. Plan out an itinerary, with things such as crazy golf, a bar or a restaurant, planning the times and pre-booking your table ahead of time. By pre-booking, you get rid of any stress and won't spend your date night trawling around trying to find somewhere that has a free slot or table that you can use! This is particularly true if you want to head somewhere fancy as they tend to book up weeks if not months in advance. 
If staying in, get creative
You will be surprised at how many fantastic date nights you can have at home that feels a lot more special than just staying in. There are many things you can do, from planning a casino-themed evening to making your own pizzas. You could also turn your home into your own restaurant, complete with a bar area, restaurant table with tablecloth and champagne bucket, and fancy palette cleansers between courses. If you are planning to propose this can be a lovely way to do so. You can even coordinate some food with the diamond color on the ring you have chosen. You could also get each other gifts.
Have a no-phone rule
One of the worst things about having a romantic date night is if you don't manage to speak to each other because you are both on your phones the whole time. Try to have a rule that when you are on your date, you don't look at your phones apart from when you are taking photos for memories. This is a great way to document the moment while also not having to worry about not speaking to each other and being buried in your phones.
These are just a few top tips that should help you to plan the perfect date night with your other half. Date nights are a great way to rekindle your relationship and make memories that you can look back on. What are some great date night ideas you like to do with your other half? Let us know in the comments below, we would love to hear from you!