Eating healthier can be a real challenge if you want to change your diet. The best way to be healthier is to make long-term changes, even if you have short-term goals such as losing weight. But the truth is that it doesn't have to be that difficult to start eating healthier meals. One of the easiest ways to do this is to make some swaps in your usual meals so that they're healthier, but you can still enjoy the meals that you like. You can make some really valuable changes that make a difference without having to completely change your diet.
Add a Healthy Side
Adding a healthy side to the dishes that you love is an easy way to get more nutrients into your diet. You can easily put together a dish like slow cooker pinto beans, which will give you lots of fiber and other nutrients. Of course, if you're adding a side dish to your meal, it also means you can cut back on the main portion of your meal. Not only is it a good way to eat more healthily, but it can also help you to stretch your meals further. There are lots of sides you can make with vegetables and nutritious ingredients.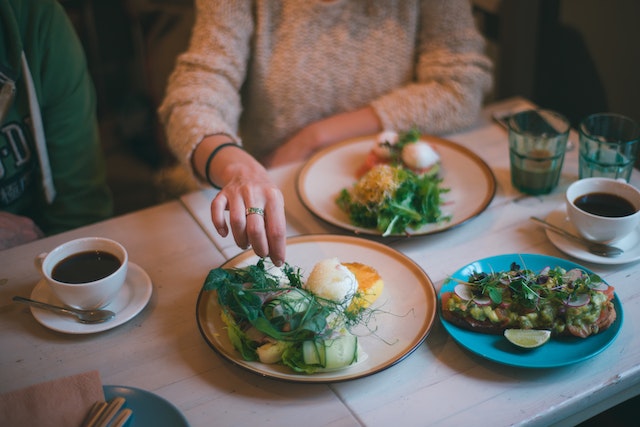 Cut Down on Fats
Cutting some of the fat from your meals can make them a lot healthier. It's an easy thing to do, and you can do it in a number of ways without really affecting the flavor of what you cook. Firstly, it's easy to roast, bake, or shallow fry some things instead of deep frying them. It's also simple to reduce the amount of oil or butter you use in your cooking. Use non-stick pans, so you don't need to grease them, or use a low-calorie spray to prevent food from sticking.
Throw in Some Extra Veg
It's really easy to bulk up any meals by tossing in some extra vegetables. Even if there are no veggies in the original recipe, you can add some to make it healthier and more nutritious. Adding in more vegetables means you can expand the amount you make so your meal will go further. Or you could replace some meat with vegetables, which is a good way to start eating less meat. Cutting down on the amount of meat in your diet, especially red meat, can help to make it healthier.
Use Lean Cuts of Meat
When you do cook with meat, it's a good idea to choose lean meats if you want your diet to be healthier. There are some types of meat that are typically leaner, such as chicken and turkey. Other types of meat will depend on which cut you get or can be bought with different amounts of fat. If you buy ground beef, for example, you can buy it lean or will more fat, depending on what you want to use it for.
You can make any meal healthier with a few changes, including your favorite meals. A couple of swaps can make a big difference.