If you love a road trip (and who doesn't), then there is no better time than in the fall. The reason being is that you can really see some great sights, enjoy some lovely fall colors, and stop off for a warm apple cider or a pumpkin spice latte. One of the best places to head for a road trip in the fall is New England, which consists of the states Vermont, Connecticut, Maine, Massachusetts, New Hampshire, and Rhode Island. There is such natural beauty in the region, as well as some fascinating history and incredible culture. 
But when you start to think of New England, then you might think that it is only just about the fall foliage (as those states are renowned for their fall leaves); it is one of the most popular things that you can do in that area. You might even get called 'leaf peepers' if you are someone who likes to drive around and find the best fall leaves. But when is the best time to head over to New England to see all that there is to offer and drive around those stunning states? Here are some tips to help you plan a road trip.
When to go
If you are planning on a road trip in New England, then naturally, the fall is the best time to do it. Right about now (mid-September to mid-October) is one of the best times to see all of those lovely autumn colors and see the fall foliage. But it can vary a little from each state. It can be a little bit of a challenge if you are looking to plan your visit at a peak time for fall foliage, but in the next four weeks, or so is still a good time to go. The changing colors of the trees can also be different each year because of things like temperatures and moisture in the previous months. But generally, the leaves tend to change color first in the more northerly states like Maine, first. So that could be the place to start first and then work your way down.
Getting your car ready
If you are planning a road trip then there is so much to think about when it comes to your car and getting it ready. Being out on the road for a long time, and being away from home can take its toll on the car. So there are a few things that you can do to get the car ready. Some of the things that you can do are:
Check your tire pressure: this can not only impact your gas mileage, but it can help a much smoother journey, especially if there is some inclement weather.

Make sure that you have the right kind of car insurance from somewhere like

AssuranceAmerica

, as well as breakdown cover. When you're not close to home, then it can really help, just in case something happens with your car, or something goes wrong; make sure that you are covered.

Having some things in your trunk like a first aid kit, flashlight, and some snacks, blankets, and supplies can come in handy if you need to stop on your trip for whatever reason. Plus, some folding camping chairs could be a good idea, if you do decide to stop for a picnic or lunch on your journey. Make sure that you are comfortable.

Checking that things like light bulbs on the car are all working is really important, as the evenings will start to get darker sooner. Plus, things like oil levels is important to check before you commence on a long journey. Having some spares in your trunk, especially for light bulbs, can be a good idea.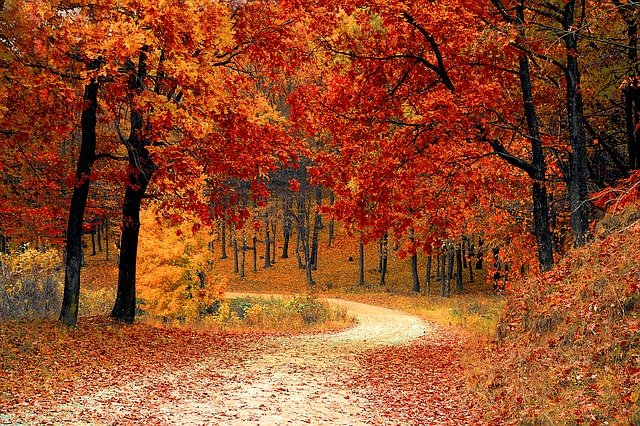 Booking Accommodation
Visiting New England, especially in the fall, is a really popular thing to do. So it can mean some higher prices, and lack of availability. So if you decide to do things quite last minute then you could struggle to get a good price. So plan things ahead of time and it can make such a difference. You could get some last-minute deals if you are lucky, but it is a good idea to book ahead of time where possible. There are also some places where you can go glamping too if you want to experience something a little more outdoorsy this fall.
Travel in the Middle of the Week
The season of fall in New England is a time that can be pretty busy. Not only are there tourists and visitors, but there will also be plenty of people out there who live in those states that want to experience it all too and spend their weekends leaf-peeping. So if you can, and are able to really make the most of it, then it is best to avoid weekends and make a trip in the middle of the week. You can save on accommodation, as well as being able to avoid the crowds. It is also worth checking things like local festivals or events that happen in the fall, as that can make things busier, especially for accommodation.
Toll Roads
The northeast of the US does actually have quite a large number of toll roads. If you are using the 1-95, for example, then you might be surprised just how many toll booths that you come across. So having some change in cash is a really good idea, so that you can quickly pass through them. Though something like an EZ Pass for your car could be a good idea. If you are hiring a car, then it could be a good idea to ask about one; then it saves having to have cash with you. 
The last point is to just make sure that you have fun! It is a beautiful part of the country. Some local treats to try, which New England is known for, are things like clam chowder, maple syrup, seafood, lobster roll, and hot apple cider.