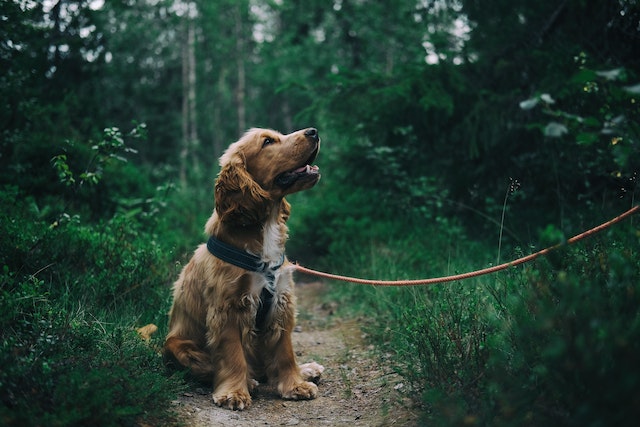 ?
Keeping your dog happy and healthy when you're not around is challenging, but with some planning, it can be easier than you think. A lot of it comes down to schedule and routine. Allowing your dog to do what they are used to even in your absence can help them adjust to this period. Whether you are going away overnight, for a few days for work, or going on vacation, this post has some ways to ensure your pet is looked after while you are away.
Ask a neighbor to check on them

.
Dogs are social animals that love to spend time with their human friends. The problem is that their human friends are also busy, and so they find themselves with few people to interact with. This can lead to boredom, which is a very dangerous thing for dogs to be in. If your dog is bored, they will try to fill the void by acting on their instinct to search for food, climbing things, digging in the backyard, or barking at the neighbor's cat. Ask a neighbor you trust to let themselves in and make sure your dog has enough food and water, and take them for a walk if appropriate. Alternatively, there are many dog walking and dog sitting apps where people pay to play with your pup if they cannot have a pet of their own. A win-win for everyone!
Use boarding kennels
Boarding kennels can be found in most cities and offer clean, indoor environments for your dog with indoor access to a pool, gear, and activities. Boarding kennels are a home away from home and a place for dogs to be cared for in your absence. Many kennels let you book anywhere from one night onwards for a fee, so you know your pet is being taken care of. They will also ensure your dog is well fed, has plenty of walks, and gets the right amount of interaction to keep them happy. Many people choose dog boarding when taking vacations if they cannot take their pets with them.
Hire an in-home dog sitter
An in-home dog sitter can work in one of two ways. A sitter will come to your house, or your dog will go to their home. Using professional dog sitting services and checking your qualifications can help you to find the right person to come and care for your dog in either scenario. Which one you choose depends on the options in your area and what would be best for your dog and you. If you feel comfortable having someone reside in your home who you don't know and your dog would be more comfortable, then choosing an in-home dog sitting service can be beneficial to ensure your dog is well looked after while you are away. Alternatively, your dog can reside with a sitter as they would in dog kennels until you return.
Conclusion
Choosing the right type of care for your dog when you're not around can be tricky. You want what is best for them to be taken care of and for the time apart to be minimized as much as possible. These options can help you to do that easily.