Ther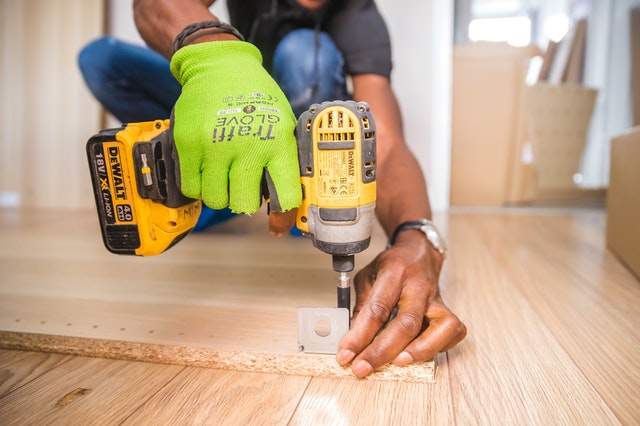 's much to be said for getting out your toolkit and performing those much-needed DIY tasks around the home. Indeed, all responsible homeowners should know how to complete some of the more common property problems. It's a great way to stay on top of your home's maintenance, and it can also save you a pretty penny; things can get pretty expensive if you have to call a professional for every task. However, while it's absolutely fine to repaint the living room, there are some tasks that you should always leave to the professionals, such as the ones that we outline below.
All Things Electrical
When you have an electrical problem in your home, it can be tempting to look up a solution on YouTube and get to work. However, this is nearly always a mistake. It's not that all electrical jobs are difficult; the issue is that things can very quickly get out of control. Before you know it, you might have made the problem even worse. In some cases, your home insurance policy may forbid you from handling these types of jobs yourself, which would also leave you an expensive job to fix. Also, it goes without saying that it can be dangerous, too.
The Water Aspects
Your plumbing system might seem straightforward, but think about this: for the vast majority of human history, there was no such thing as interior plumbing. That's because it's a complicated business. As with electricals, you'll find that things can quickly get out of hand. While you might have just temporarily removed a pipe, if you make any slight error, then you might find that you're in over your head (in water). There's a reason why plumbers spend years at school learning the trade. It is not something that you can do on your own.
Dizzying Heights
There's nothing more frustrating than waking up to find that you've got an issue on your roof. It could be a leak, or it might be something related to the weather, such as snow. You'll be eager to get the problem resolved as soon as possible, but that doesn't mean that you should get up on the roof yourself, for various reasons. One, it can be dangerous. A snow removal company will know exactly how to safely remove the snow from your roof. Two, you might cause more damage to your roof, which will be expensive to repair later on.
Big Changes
The cost of making big changes to your home may push you to try the job yourself. It could be that you want to knock down a wall and make your kitchen open-plan or that you have grand ambitions for your yard. Both of these tasks will require a level of expertise that you are unlikely to possess. In the case of knocking down a wall, you'll be running the risk of causing a structural problem, and that's something that will severely impair the overall quality — not to mention the safety — of your home. Don't do it.