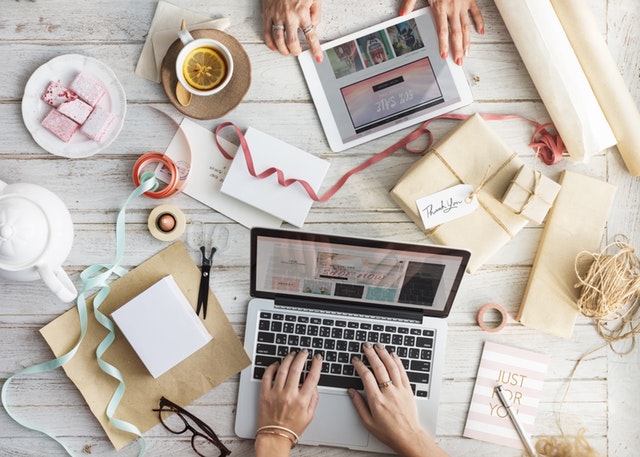 Hi friends – Benjamin and I have spent the last 6 months trying the best new food, drink, fashion and products so that we could pick our VERY FAVORITES as our picks for the holiday season. So without further ado…we present our first ever annual Holiday Gift Guide.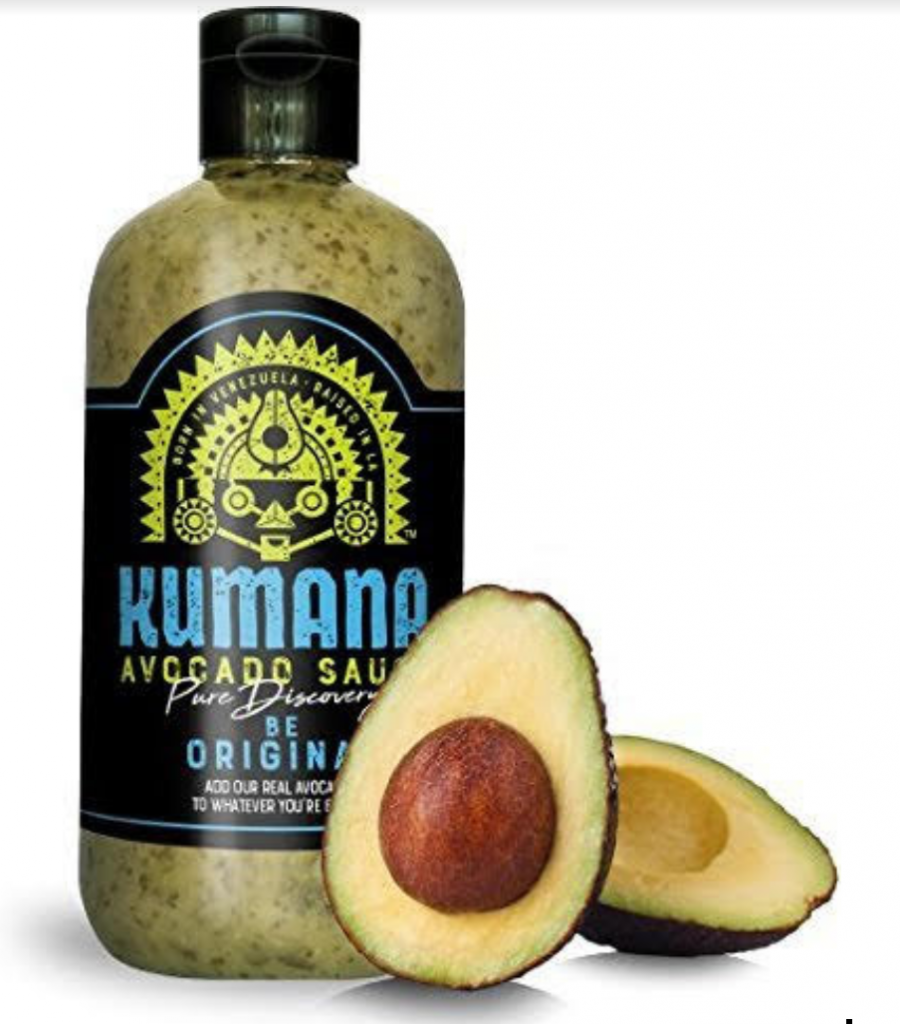 Ok, can we talk about things we love? 1. Avocado. 2. Avocado. 3. Avocado. We could go on if you'd like? So here's how we got – lost in the sauce – the fresh & vibrant, stunningly delicious on eggs and pretty much anything you love to eat Kumana! Stuff their stockings with something saucy, that goes with EVERYTHING, and is perfect for anyone on your list—from the Foodie to the Vegan to the Keto Dieter. Crafted from veggies and fruits such as avocados, fresh onion, bell pepper, cilantro, garlic and just a splash of white vinegar, Kumana adds a punch of flavor to anything you're eating. As two humans currently (and probably forever) dieting – this sauce is a life (and flavor) saver.
Kumana is available in three palate awakening flavors (seriously – all three are delicious):
Be Original:

True to the Venezuelan avocado sauce that inspired the Kumana line.

Be Mango:  

Blends in mango puree which adds a hint of sweetness. Think of mango salsa.

Be Hot:

Takes a splash of mango and finishes it off with just the right amount of habanero heat.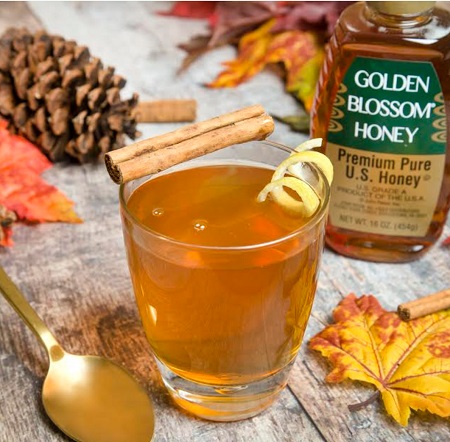 The Famous Grouse Whiskey – Hot Toddy with Golden Blossom Honey
When it gets a little chilly (both outside and with the family), there's no better time to break out the LITERAL only thing capable of knocking out the chills. The Famous Grouse whiskey is the smoothest whiskey we've ever had. The only thing better is The Famous Golden Toddy recipe, which we LIVE on right now. To make sure we're making the best, we use the best honey – Golden Blossom. It's super simple to make, and super delicious.
Golden Blossom Honey Premium Pure U.S. Honey (SRP: $9.99, 16 oz.)  – Golden Blossom Honey has been making their honey since 1921 with a unique blend of three pure kinds of honey: orange blossom, sage buckwheat, and extra white clover, creating the signature Golden Blossom Honey flavor. It is sourced exclusively from U.S. beekeepers and does not contain any additives or preservatives. Naturally gluten-free.
The Famous Grouse (ABV 40%, SRP: $29.99, 750 mL) – The finest grains, Scottish water, and sherry and bourbon casks help create this rich, rounded, and sweet whiskey. Smooth and balanced, it shows notes of candied fruits, buttery shortbread, citrus peel, and soft spices like cinnamon and ginger. Every cask is nosed prior to blending to ensure the highest quality and consistency batch to batch.
The Famous Golden Toddy
1.5 oz Famous Grouse Whisky

3 oz Apple Cider

.25 oz Golden Blossom Honey

1 Bar spoon cinnamon

.25 oz lemon
Combine all elements into a pot and heat on the stovetop as desired. Stir to combine and garnish with cinnamon stick and lemon peel.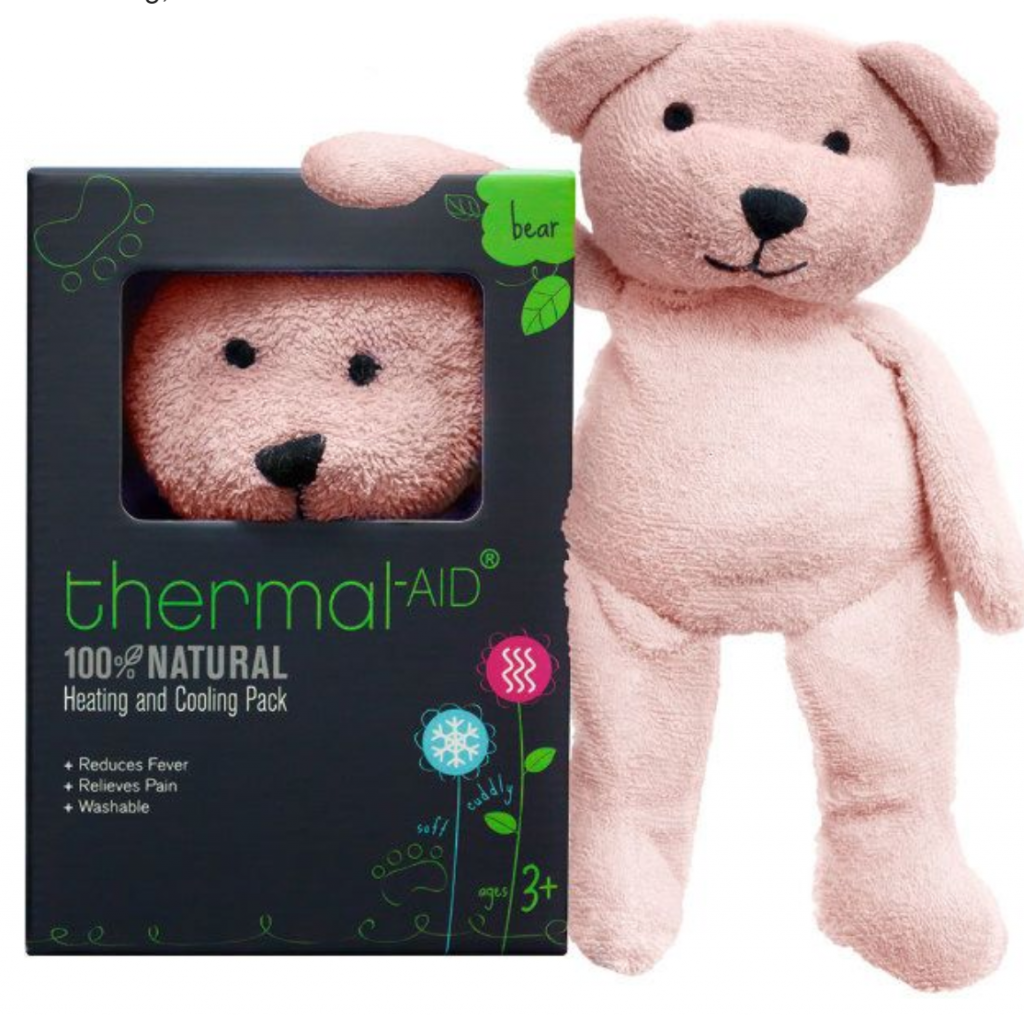 If you're looking for something practical, yet wildly adorable – we've got you covered. The Thermal-Aid comforting animals are made for kids – and to make their parents lives easier! With so many animals and colors to choose from, you can pick out which cuddly animal will act as their heating/cooling pad. Not only are these practical, because they take the fear out of boo-boo's, but these Thermal-Aid animals are also legit incredibly snuggly and cute. Made from 100% natural cotton on the outside, and specifically engineered corn on the inside, you don't have to worry about potential mold or odor that most therapeutic packs get. These are washable, comforting, effective and reusable!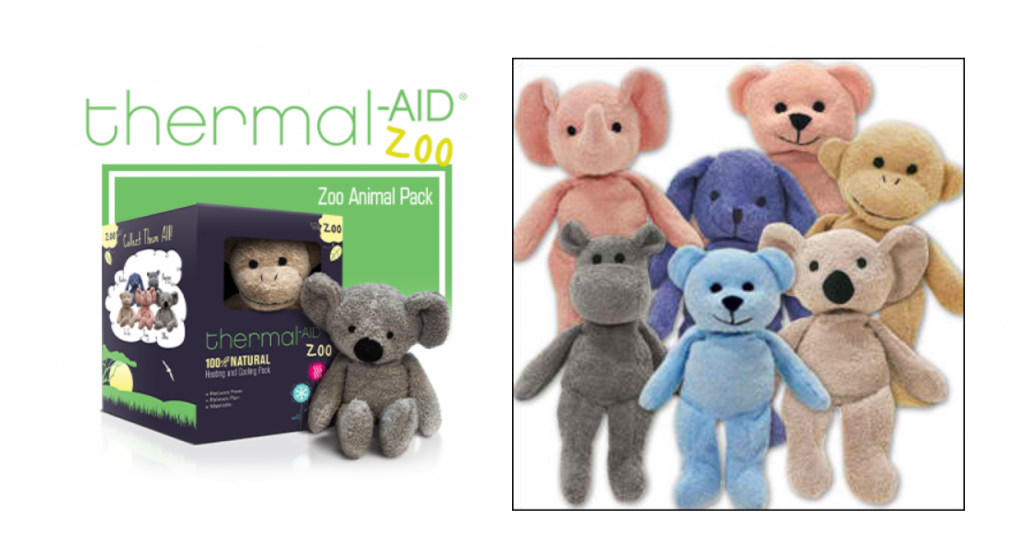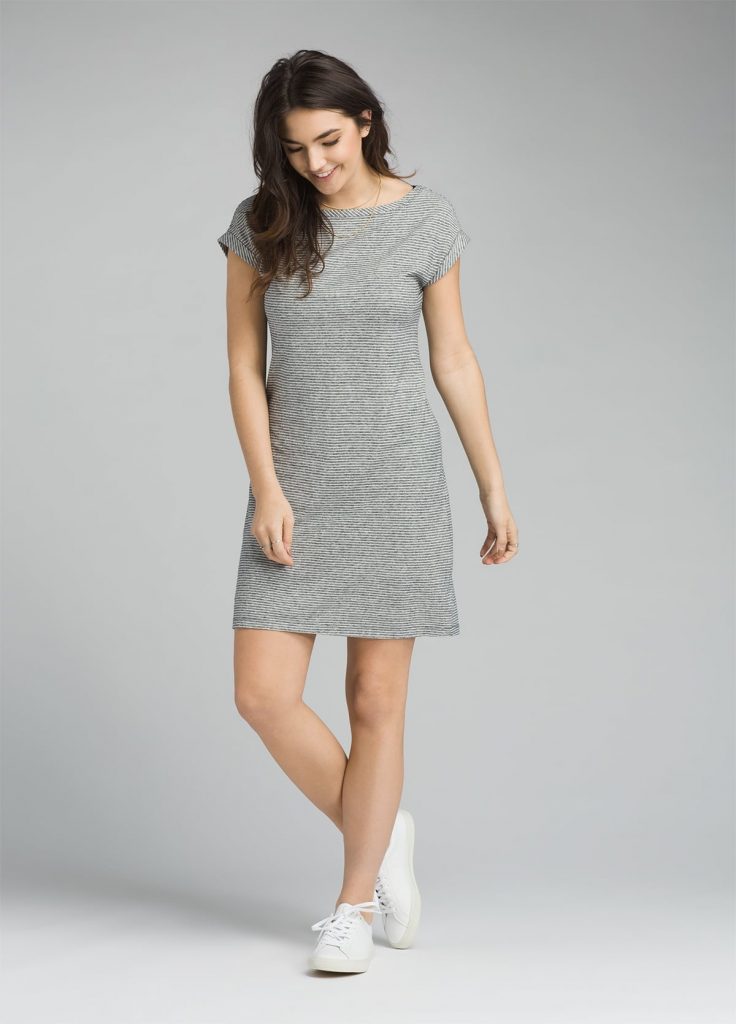 We're creatures of comfort in this house, and there's legit nothing we love more than PrAna when it comes down to what to wear.  And my personal fave? The Paulina dress.
It's made from Hemp/organic cotton blend and crafted into a soft lightweight knit T-shirt dress with cap sleeves. The Bias pattern detail at neck binding and sleeve cuffs make this my GO-TO casual dress! Easy to take care of, easy to look stylish in – win, win.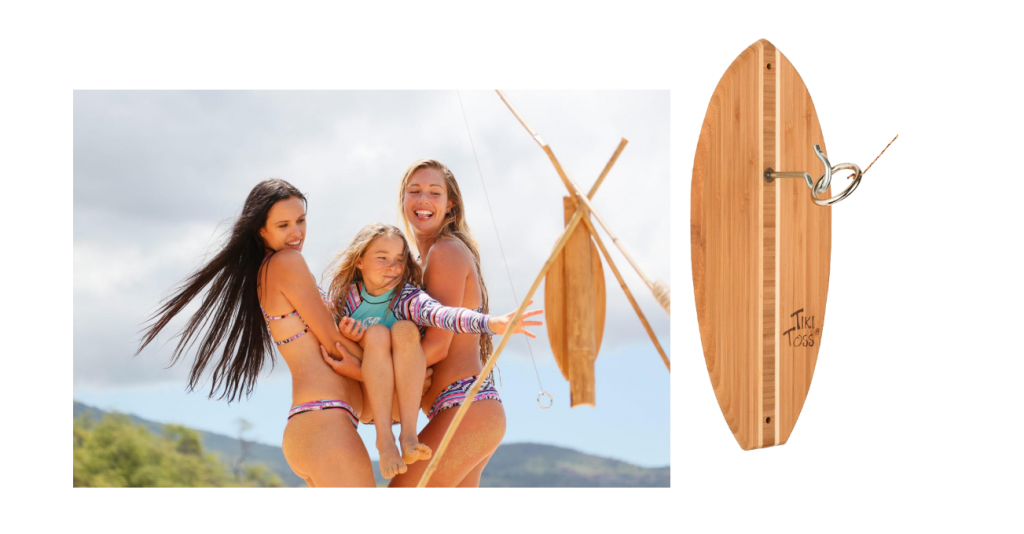 If you're looking for an awesome way to have fun indoors, outdoors, or really – anywhere – TIKI toss is where it's AT! It's an easy-to-play (and extremely addictive) hook and ring game, perfect for lovers of classic party games like corn hole or ladder toss. Put as many up as you like and create a family (and friendly) competition bracket. We love this brand and this game, and it's been a STAPLE under our Menorah and tree alike.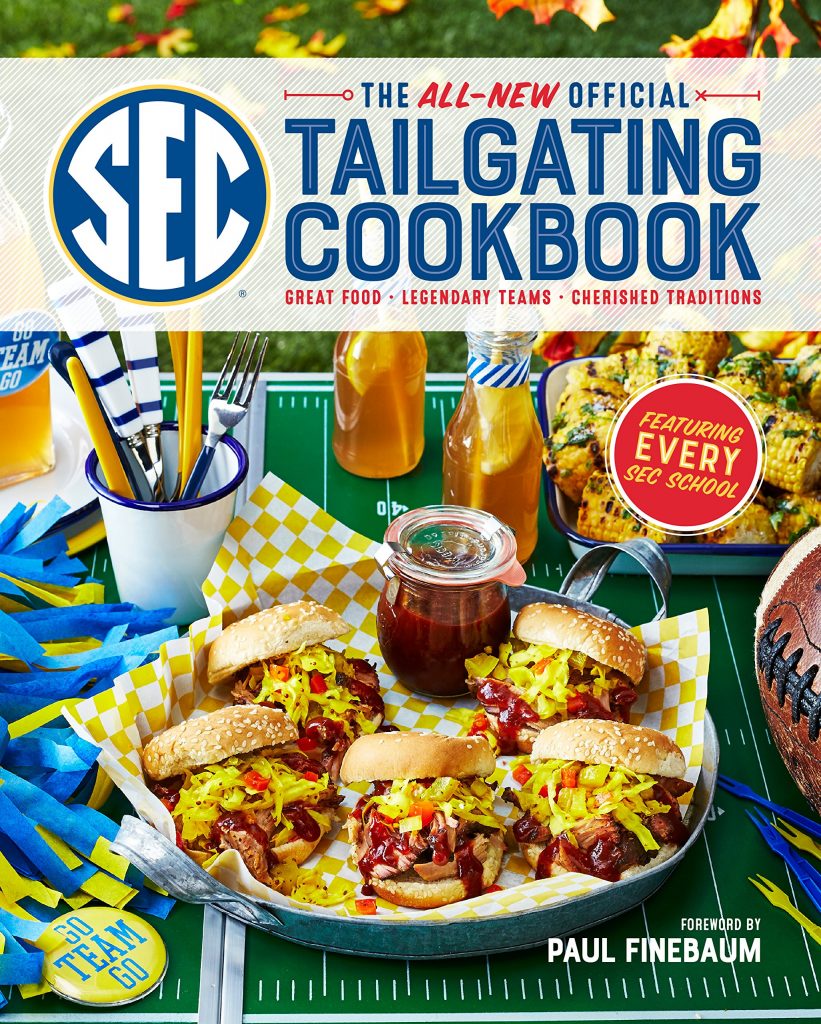 The All-New Official SEC Tailgating Cookbook
If you're looking to score a touchdown with the Football fan in your life, we CANNOT recommend this cookbook enough. Take your entertaining to the end zone with amazing, SEC inspired recipes that'll have you (and your grill) FIRED UP, and ready to tailgate.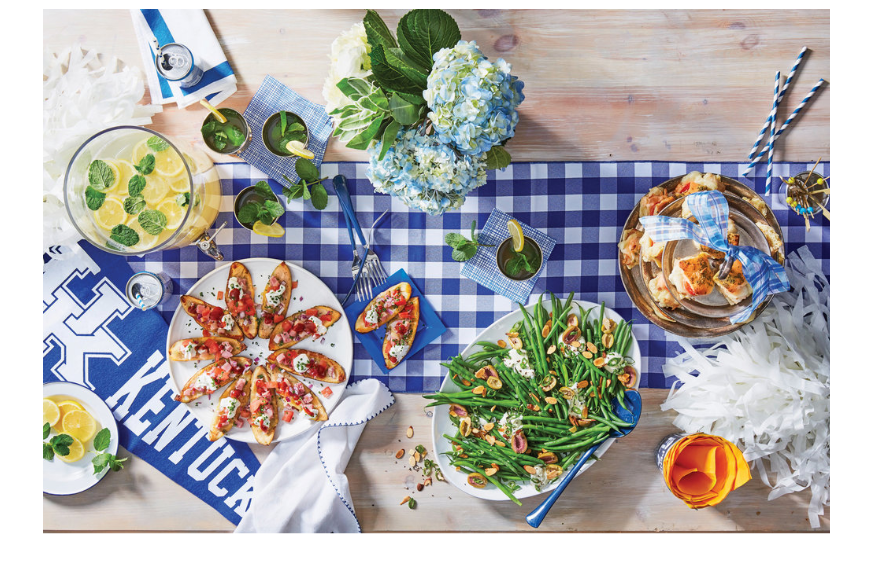 Each of these recipes rocks, and it's our go-to when hosting!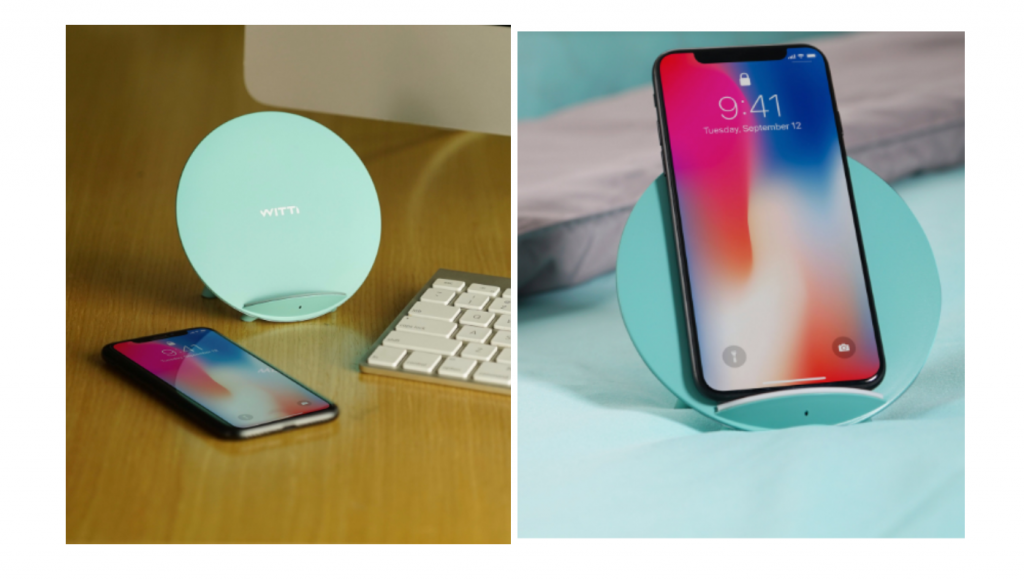 We love gadgets, and new ways to keep up with tech. And with WITTI designs "CANDI," we couldn't be more in love. CANDI is a portable, yet fashionable wireless charging station that offers an easy wireless charge. The latest model comes in three colors: Tiffany Blue, Eye-catching Pink, and Cool Black. There is an LED Indicator with an automatic turn off. The modern design allows for vertical or horizontal device placement and simultaneous usage. CANDI is compatible with any Qi-enabled smartphone or mobile device including iPhone 8 / 8 Plus and iPhone X, Samsung Galaxy S9, S9Plus, S8, S8 Plus, S7, S7 Edge, S6 Edge+, Note 5. Any devices not listed can be charged with a separate charging cover. We never have to worry about having our phone USB again!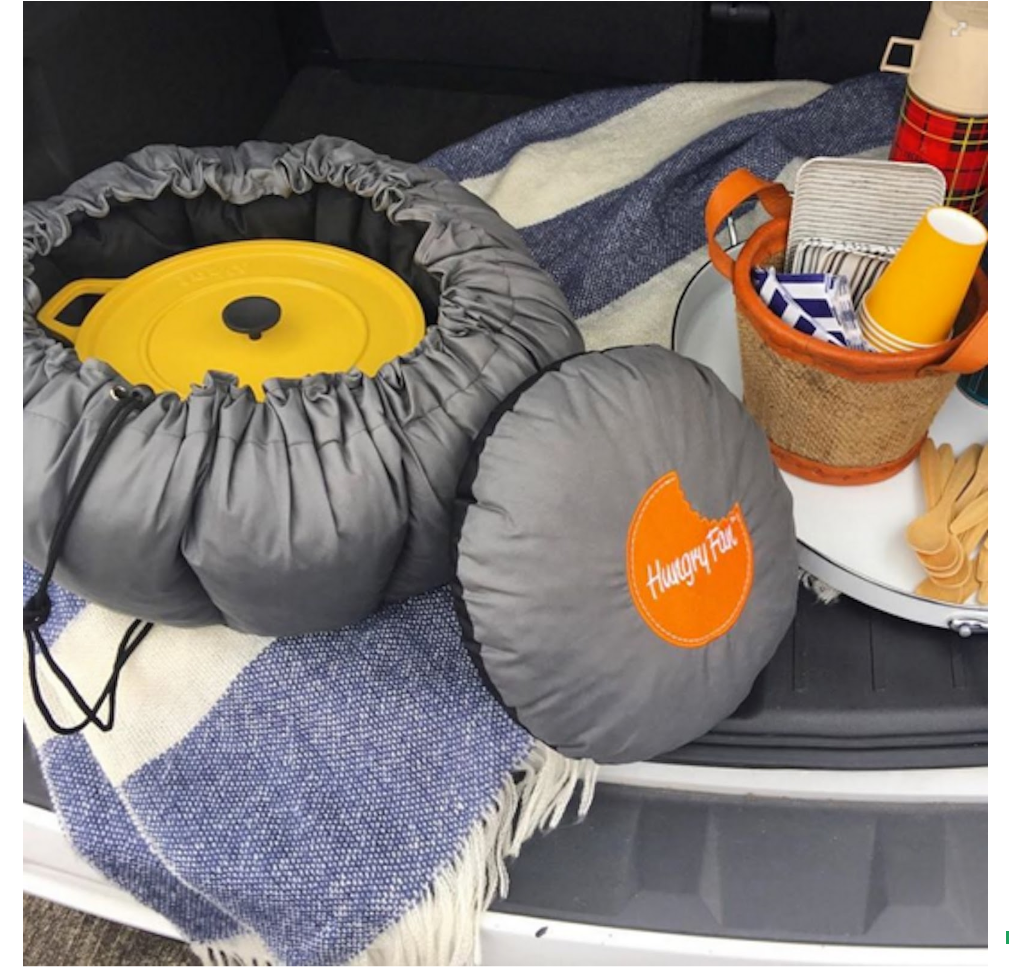 Hungry Fan Three-In-One Thermal Bag
LET'S HEAT THINGS UP! The Bowl Games are set and the NFL Season is inching towards the playoffs. We know that excitement is building for more football, fun, and food (which is kinda our thing)! What better to go with football season than the Hungry Fan Three-in-One Thermal bag.
Hungry Fan creator Daina Falk's Low & Slow Chili is the perfect dish for a fangate or homegate this season. With the Hungry Fan Thermal Bag, you can start cooking your dish at home, throw it in a dish in the Three-in-One Thermal Bag and head to the stadium or friend's house spill-free and with the dish ready to go.
You can buy the bag online at HungryFan.com or Amazon.com, and we promise you won't be disappointed.
Happy Holiday Shopping!