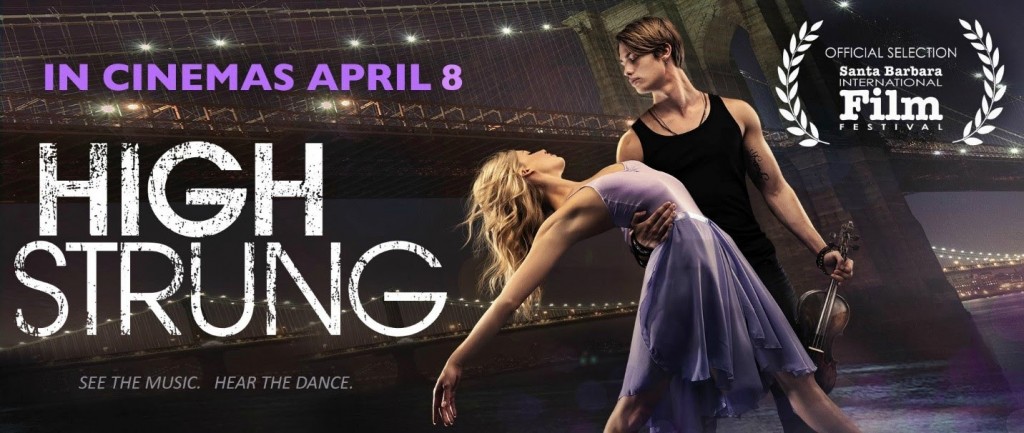 RUBY ADAMS is a dancer from the Midwest on scholarship, living her first day in New York City. JOHNNIE BLACKWELL is a British musician, playing for money in the subway tunnels. Ruby's world is classical and disciplined; Johnnie's is improvisational and street smart. When a hip-hop battle gone wrong throws these two artists together, they immediately clash but can't deny it when sparks begin to fly. Their lives quickly get entangled in the pitfalls that come with competing in New York City. With the help of a dynamic dance crew called The SwitchSteps, Ruby and Johnnie must find a way to save Ruby's scholarship and keep Johnnie from being deported.
In an action-packed extravaganza combining cutting edge hip-hop with contemporary and classical dance, the two must navigate their opposing worlds and prepare for a competition where winning or losing will change their lives forever.
I hate to use the term chick flick, but High Strung is definitely a woman to woman heart breaker!  The plot is slightly light: poor immigrant violinist without a green card meets elite scholarship ballerina/dancer at the subway where he rescues her and someone steals his only possession: his grandfather's violin.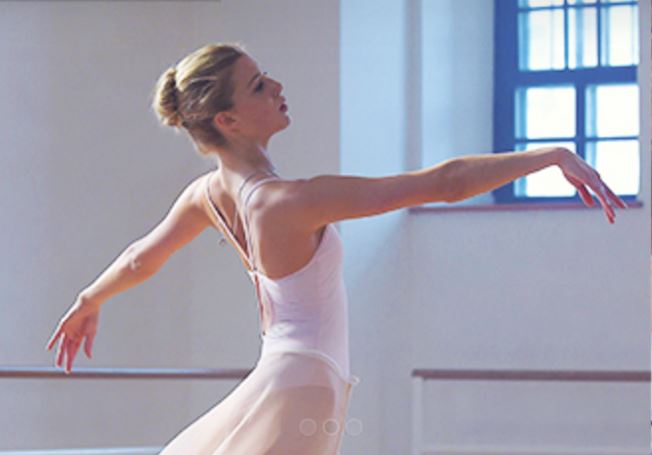 Street smart but uneducated young Johnny Blackwell is from England and has paid an attorney $5,000 for his green card, but the lawyer scams him.  He meets Ruby Adams, a Midwest student new to Manhattan as he plays violin at a subway station.  Some street dancers collide, Johnny rescues Ruby at the station, and simultaneously his violin is stolen.  Ruby borrows a violin from her school, The Manhattan Conservatory of the Arts (MCA) but Johnny is too proud to accept.  In the meantime, Ruby's first year at the school is difficult; a talented ballerina, she has trouble with contemporary dance and is put on review.
When Johnny realizes his pride is keeping him from Ruby, Ruby and Johnny and Johnny's neighbors, a very talented street troupe of contemporary dancers named SwitchStep enter a MCA contest of string and dance that pays $25,000 and a scholarship to MCA, giving Johnny a visa status if he wins.  Johnny's violin playing proves rousing, and the combination of ballet and cutting edge hip hop stuns the judges and the audience.
With a little romantic angst and a few bumps along the road, Johnny and Ruby get through Ruby being overly optimistic and Johnny being a little pessimistic and Johnny choreographs a stunning rendition of violin, ballet and contemporary dance that blows the competition away.
Again, even though the romance is central and the plot a little simple, this movie strikes a high note with its stunning violin concertos and talented dancers and actors.  The street dance troupe is simply brilliant and stunning to watch, and the ballet is beautifully done.  Well worth watching, a tad bit like Fame or Glee in a condensed version, but with some extremely talented and worthy dancers, violinists and wonderfully played music by very talented violinists.
Opening in theaters on April 8, 2016
Review by Broad "A" 
Note: This post has been sponsored by High Strung. All opinions are strictly my own.