One of the most exciting things that you can do for your family one day is to get a dog. You can add a new member to the family without having to go through the rigmarole of pregnancy, birth, and dealing with getting up to feed in the night. Sure, you might have to deal with crying if the dog is a puppy, but a dog is a new member of the family and there are plenty of things that you can do to keep it happy and calm.
Before you go ahead and get your dog, though, you need to think about the things that a dog needs to settle in and be a happy and healthy family member. Dogs take a  lot of planning, from the vet that you choose to use to the type of food that you buy. You may also have to think about installing dog doors at the front and back of the house if you don't mind your dog letting itself out into a secure yard. Below, we've put together six things that you should have ready before you bring that perfect pooch back to meet the rest of the family.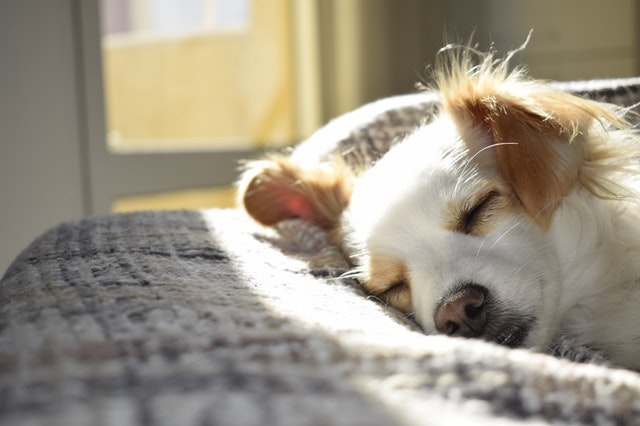 Your Dog Needs ID. Okay, so you don't need to get your dog photo ID and a driving licence, but you do need to get your dog chipped and tagged so that if he goes missing, you can find him once more. You can also get him vaccinated while you are getting him chipped: it's for his safety!
A Brand New Leash. Whether you go for a puppy or you choose to adopt an older dog, you should consider a new leash. Dogs have thousands of options for leashes, and the most important thing that you need to consider is the strength of the leash. Retractable leashes are very popular, and you can match it to a cute collar!
A New Crate. Dogs need a space to go to when they are overwhelmed or want some quiet time away from the family. Crate training is absolutely important, especially with children in the house. It'll also teach your dog that a crate isn't to be feared, making vet trips and travel much calmer.
Comfortable Bedding. Dogs love to sleep on the sofa or in your bed with you, but realistically your dog does need a bed that they can sleep in and just chill in when they want to spend time alone. A washable, soft bed is a must, but if you have a bigger dog make sure that it's made with sturdy material to stop him from ripping it apart.
Somewhere To Eat. Dogs love to have a little privacy when they eat, and they love bowls that won't skid across the floor, either. Choose something easy for them to find in a place that they can have some privacy while they dine. The water has to be left out all day, so it's a good idea to have it on a mat to catch spills. 
Ask About Food. Before you adopt your pup, ask what they eat. Familiar foods can help a dog to settle in.