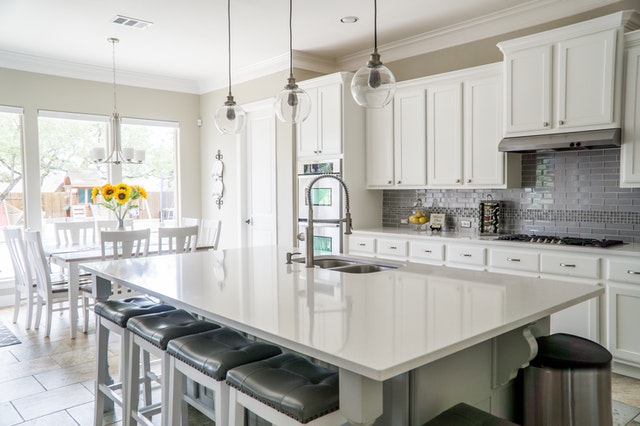 Most people aren't lucky enough to be able to move straight into a house that is perfect for their needs – most of us end up gradually improving, renovating or building a house to be our forever home. It's a long process involving time, money and emotions. When it comes to designing the space, getting it wrong can be a costly mistake. So here are some things to consider before you kick off a large home remodel. 
Make Your Space Multitask
As your living circumstances and family size changes, needs you have and the demands you put on a space are constantly changing. So the key to successful home design is to include large, multipurpose spaces that work around your family life – now and in the future.  A large kitchen and family room living space is a goal for a lot of families as it allows them all to come together in the evenings to reconnect – plus, supervise homework and games. For this reason, it's worth investigating replacing the kitchen in your home. There are lots of options, from just replacing your Kitchen Cabinets or updating countertops to a full remodeling project. Consider practical hardwearing surfaces, underfloor heating and lots of natural light with large windows or Velux windows to make the space airy. You should also find a good electrician to consult about a good lighting scheme – having a mix of task, mood and feature lighting can really help to make the space functional and create different moods as needed – from a more intimate space for dining to LED spotlights for food preparation. And plan out some utility space to take care of the chores. It allows you to shut away the chaos when visitors call and provides a functional enclosed complement to the open plan living space. 
Think About How You Use Your Space 
How the different areas of your space flow together is hugely important, both visually and for ease of use. Make the most of great views out to the garden or beyond by removing internal doors and aligning openings and corridors to open up the space and make it feel less enclosed. You could also include internal windows to provide a glimpse of spaces beyond, or use sliding patio doors to connect the indoor and outdoor spaces or create a living wall to bring the outside in. 
Think About Futureproofing
Future proof your space by thinking carefully about how you might use it in the future. One rule is to include as many bathrooms as you can. You may be happy sharing with your little ones now, but when they become teenagers, it may be a different story! Design bedrooms with an ensuite facility where possible. You should also consider storage- you can never have too many cupboards and shelves or concealed storage options, as you generally grow to fit the space available. A luxury of designing from scratch is that you can custom build storage into any awkward corners and minimize wasted space. Before making any design decisions make sure they are practical, functional, durable and comfortable – then you can't go too far wrong.