There is nothing wrong with a little DIY and if you often get the bug and want to change up the space in which you live, why not indulge in a makeover of an entire room? One room that often gets left behind when it comes to getting a makeover is the garage. Granted, most people with a garage use it to store their cars, but it's not the only way that you can use the garage. It can be used as a workspace, for storage, or for a number of other reasons. The garage is one of the most useful spaces in the home, and if you're not using yours properly, then it's definitely time to give it a little makeover! 
The garage can have an instant impact on the curb appeal of the home, so if you're planning to give it a makeover make sure that you pay out for a great company to do garage door repairs for you. Remember, while the inside is what matters, the exterior of the garage really does need to count, too. Selling a house with a battered garage exterior really doesn't work. Anyway, we've got some of the ways that you can really get stuck in and give your garage a makeover – let's take a look!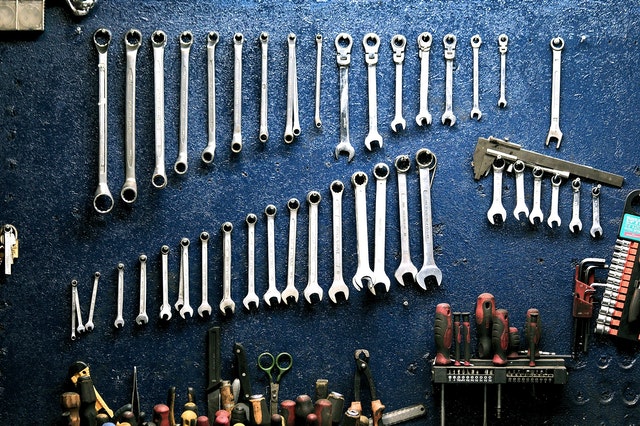 Lay some flooring. Most garage floors are straight concrete. Of course, no one wants to drive their car onto proper flooring, not when concrete does the job. However, one of the best ways that you can add some curb appeal to your garage is to add some great flooring to it. This will give it the functionality to be any kind of room you like. When you add flooring to the garage, it gives you the scope to extend your living space and really make it into an entirely new room.

Upgrade the door. Remember when we spoke about garage door repairs? Well, why not go completely different to the metal doors that you're used to? Did you know that you could entirely revamp your garage door with a faux wood finish? It's so simple you'll be gutted you didn't try it earlier – all you need is a gel stain! The finish ends up looking very convincing as a faux wood finish to make your garage look so much better than it did before.

Add some insulation. We can talk all day about how your garage can be a fully functional extra room for your family to enjoy, but if you don't insulate the space, you're going to be wasting an awful lot of money trying to keep it warm. By adding

energy-saving insulation

, you're going to keep your energy bills low all year long. This will also keep your garage warm and at the right temperature no matter what! Insulation will make the garage more of a liveable room.

Replace the rollers. If your garage is dealing with squeaky rollers and squealing noises, then the time is here to replace the rollers on the door. It doesn't have to be a big job, but it's one that you can do on a budget and it will mean that annoying screeching noise stops. Your garage should be opening and closing smoothly, and that means that you need to think about checking for the squealing noises first.

Get organized. One of the best ways that you can makeover your garage is to declutter it and ensure that everything has a place. It's not the nicest job in the world, but trust me when I say you will feel so much better having done it in the first place. You can add shelving along the walls, but if you're not open to committing to actually installing shelves, there are plenty of options for units that will give you space to put everything. You can organize it in a way that makes sense for you, from the workbenches to how you store the power tools. It's totally your space to make as you want it to be. 

Create a mudroom

. Did you know that you can add a sink into the garage and plumb it so that it's a good place to wash off your boots? A corner of the garage is all you will need; a sink, a bench, and a bucket for scrubbers to get your shoes and galoshes cleaned when you come in from a rainy day. A mudroom adds value to your home, so why not look into planning one today?