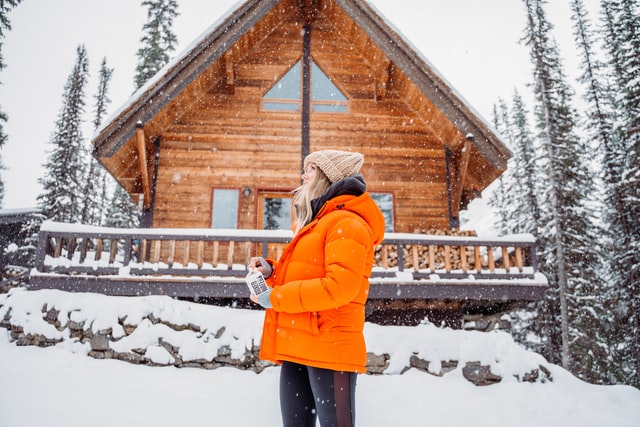 Winter can be a wonderful season. Few times of year offer such beauty, and many people love to see their local area covered with snow. Of course, though, the weather can get quite extreme in some places when this part of the year rolls around. Homeowners can quickly find themselves in a bad position when they don't take the right steps leading up to the cold months of the year, and this is something that you can overcome with the right tips. To help you out with this, this article will be exploring some of the steps that can be taken to prepare your home this winter.
Making Preparations
Preparing your home for winter is just like preparing your own wardrobe. You need to make sure that your home is able to retain heat and stay warm, while also having the resources to deal with emergencies as they come. Takings steps to make sure that outdoor water pipes are insulated, for example, can be a great way to ensure that your home doesn't lose its water supply when the weather reaches its coldest. There are loads of different ways to prepare your home for winter, and it's worth thinking about ice, flooding, and hail as you go through this.
Finding The Right Companies
Emergencies can be very hard to deal with when bad weather strikes. Companies that can repair weather damage are often very busy during times like these, and this means that you need to have an idea of who to call as soon as your home is damaged. Roofing contractors are one of the most crucial companies during times like these. Getting your roof repaired after a storm will be vital, and you may also need help to repair the damage that is caused by ice and snow at this time of year. Knowing who to call before the bad weather comes will make this much easier, even if you live somewhere with plenty of services available.
Getting Good Insurance
Dealing with the lifestyle changes that come with winter is enough, and most people don't want to have to spend a fortune in the process. Having good home insurance can help to protect you from damage caused by storms, giving you the chance to make repairs without having to think about the impact on your personal finances. Of course, insurance in areas that have regular storms will usually be pricier than insurance in places with mild weather, but this will usually cost you less than handling repairs by yourself.
As you can see, making sure that your home stays in one piece during winter doesn't have to be a challenge. It would be impossible to remove all risk of damage when you live somewhere with extreme winter weather, but you can still limit the impact that issues like this will have on the people you care about.