As your eCommerce business grows, there are ways you can make it more efficient. Over time, your transportation services, stock management, or customer services tools might need updating. This article will look at five ways to make your eCommerce business more streamlined in 2022.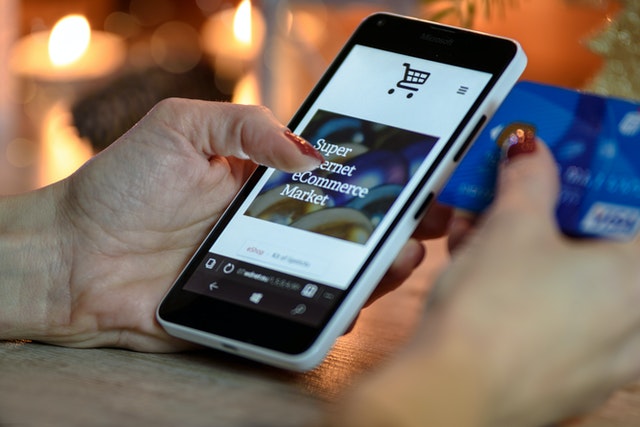 Use Transportation Management Systems
As your eCommerce business grows, your logistics might become a bit more complicated to arrange. Fortunately there are ways to streamline this with the use of transportation management systems (TMS). These are tools that allow you to set up your shippers or carriers without placing multiple phone calls. Transportation management tools also allow you to find carriers or shippers last minute when you suddenly find yourself sending large quantities of goods to customers.
Get An Artificial Intelligence (AI) Bot
An AI Bot can reduce the number of queries that come to you directly. If you're getting repeat questions that can be automated, an AI Bot can help direct your customers to key resources on your website. It will make your business look more technologically-advanced, and also save you time on repeat queries and issues. Some AI Bot services also integrate with your social media channels, allowing you to better triage incoming responses.
Target Customers With Abandoned Carts
We've all left an online purchase midway through to complete a task in the real world. Many of us appreciate the little reminder that there is still shopping in the virtual trolley. Set up an automated email to those online shoppers who leave their trolley before they complete their shop. If it's still left untouched after 24 hours, consider offering them a discount to entice them back to shop with your online brand. There are many ways you can target customers based on website interactions, saving you time on follow up calls and emails.
Automate Your Social Media
Is balancing your business alongside its social media becoming a chore? Fortunately, there are sites like Buffer, or Hootsuite, that can help with your social media management. There are basic free plans through to more comprehensive ones that allow you to schedule multiple social media posts across channels well in advance. You essentially stockpile a list of posts, then spread them out throughout the next week or month so it appears as though you're posting regularly.
Use Data Analytics
The best way to make your business more streamlined is to learn from reporting. Consider investing in Customer Relationship Management (CRM) software, and using the data available there to provide tailored reporting. Many CRM tools allow you to monitor customer engagement, track leads, and manage your business pipeline. Website data tools like Google Analytics can also help you pull core data about conversions and visitors to your site.
Conclusion
There are many automation tools that can make your business more streamlined. Transportation management systems can help you keep on top of your logistics, while digital automation can help you manage your email, social media, and basic customer interactions. If you're looking for better reporting, consider leveraging data from your CRM or using website analytics tools to see how your business is developing with live data.