Planning a meeting or conference is vital for businesses to organize events. An ideal conference room provides a distraction-free environment for both staff and clients. This permits them to concentrate better on the job at hand. There are numerous options accessible nowadays in this regard. A conference space, for example, with audio-visual capabilities and ergonomic seating arrangements, makes it easier to create a productive environment. To choose the best venue choice, you must consider numerous factors such as catering, transportation, and other amenities.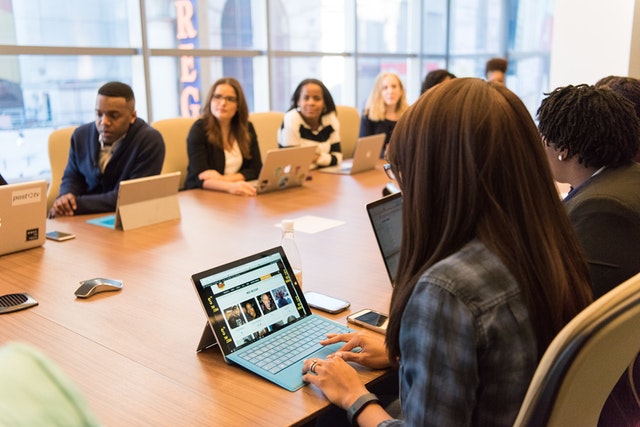 Here are the key considerations to make when choosing a venue for your events and meetings.
Determine The Number Of Attendees For The Meeting
Meetings can range from informal meetings to large events. Your location should be able to accommodate all of the attendees. Large venues, for example, are unnecessary if you are conducting a board meeting or interviewing a few people. However, if you are providing staff training, a larger number of individuals will come. You don't want them to feel cramped in a too-small space. As a result, constantly investigate potential locations and learn about the minimum and the maximum number of guests they can accept. Once you know how many people are attending you can organize your conference room table. 
Pay Close Attention To The Venue's Location
You surely do not want to hold your meetings at a location that is not in the city center or a prime location. Consider where the attendees will be coming from when choosing a location. Choose locations that are easily accessible by public transportation. If you have international guests, make sure there is an airport nearby. Choose a location where your guests will be able to relax after the conference.
Examine The Available Facilities
Examine the standard of facilities in a venue before booking it for a meeting. Look for a meeting space that has high-speed wi-fi, cables for installing your equipment, and a customer support team to make the most of your business meetings. There should also be plenty of natural light in the space to help with concentration. Such amenities are essential for meetings to run successfully.
Learn About Your Food Options
Your meeting participants will undoubtedly remember the cuisine that was served. As a result, pay close attention to when and what food products individuals will choose in general. If you have an early morning meeting, for example, the location should supply breakfast items and coffee. If you are conducting a lunch meeting, you should provide adequate food alternatives. It would be preferable if you did not leave the attendees hungry at any stage.
Consider Branding Possibilities
Branding is the key to increasing your company's visibility. When choosing a meeting location, consider how it will boost your brand's presence. Inquire with the coordinators about branding and signage opportunities. Perhaps you can make use of elevator signs or an in-house electronic marquee. The venue should also have pleasant employees. All of these items will assist you in projecting a positive brand image.
There are various things to consider while choosing an excellent meeting location. Keep in mind the number of visitors and the type of meeting or function you intend to host. As a result, choose a location that meets your needs.