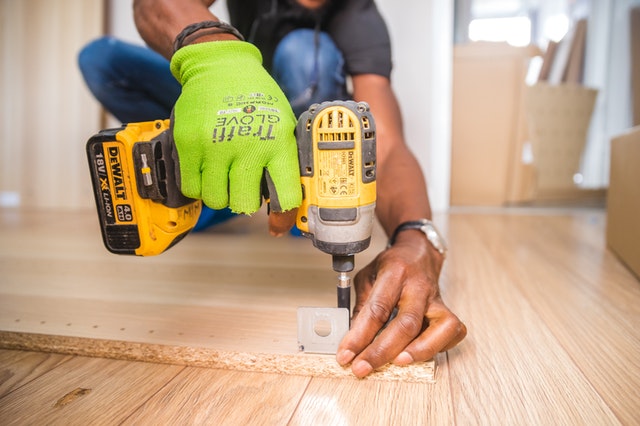 When it comes to decorating our home, most of us are able to have fun. Sure, we may not be able to get our first idea perfect, or it might take time and expense for us to become truly settled in a room, but the process is the fun part. When you finally complete that journey, you can look back on it with fondness and remain happy that you had the chance to connect with it.
Finding confidence in your home renovation, on the other hand, can sometimes be a little harder. Unless you're specifically experienced in home construction and design to this degree or have renovated before, this project may seem a little out of your depth. But there's no real reason as to why you should feel chained to your anxiety. After all, many people experience excellent renovation results after careful planning and the ability to defer to certain experts, and as you complete more and more work you become infinitely more capable of trying it again next time.
With the following advice, we'll help you find confidence in your home renovation ideas after all:
Use Residential Architects
When you have the professionals at your back, you're likely going to feel more confident than you otherwise would. This is why the best residential architects are worth their weight in gold. Not only can they help you refine and get the best of your ideas, but they can suggest new practical recommendations depending on the current outline of your home, as well as the theme and utility you're going for. For many people, this can be revolutionary.
Measure The Floor Plans
All home renovation must align with certain parameters, and the floor plan is often the most indicative example of this. This is why figuring out how much space you have to work with for the rooms you wish to construct or open up, where the support walls may be, what allowances you may have for certain features and how this space will be used with real, practical measurements can be so effective going forward. To that extent, you're bound to create something timely and wonderful.
Don't Overplan
Don't overplan things. This can sound like quite silly advice, after all, a home renovation is pretty important to get right, and paying attention to the details is essential not only for good design sense but basic safety. However, it can also be that if you home to fit too much into the property, or your features are too busy, or you fail to focus on the right things such as electrical and plumbing possibilities and safety, you will have failed the fundamentals and have tried to run before you could walk. Don't overplan, but plan thoroughly. Ensure the basics are covered before you begin to bite off more than you can chew. Better a simple and humble renovation done correctly than a grand design pulled off with botched input. If you can keep to that design approach, you will hold more confidence in your heart.
With this advice, we hope you can find confidence in your home renovation ideas.