There's nothing quite as refreshing and revitalizing as an outdoorsy vacation. From camping in the middle of nowhere to hiking trips, getting outdoors can often be the digital reset that so many need when it comes to their mental health and well-being.
If you've not been on an outdoorsy vacation before and you typically opt for a more relaxed pace for your trips, then it might be worth easing yourself in slowly. It might be an excursion you take on top of your annual vacation or you might want to break up your vacation into a number of long weekends to really make the most of the time you have off, throughout the year.
With that being said, here's everything that you'll need for your outdoorsy vacation, whether it's your first or your fifth time heading off to somewhere new.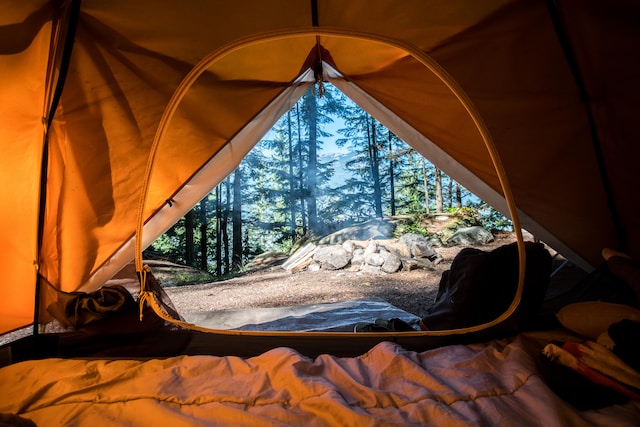 Camping equipment
For any vacation where you might be spending some time in the wilderness, camping equipment is a given. Unfortunately, it's not quite the glamorous accommodation that you might get at your typical vacation resort or in a cozy Airbnb but it's a fun experience nonetheless.
In order to make sure it's fun, whatever the weather might predict, it's worth investing in the best camping equipment possible. The reason for this is that if you don't invest in a good tent or camping equipment in general, you might feel more of the elements than you'd like.
It's not quite so bad when you're enjoying a vacation outdoors in the sun but when it's wet and cold, that's where you'll notice the difference.
With that being said, consider a sturdy and well-insulated tent, along with all of the other necessary camping equipment you might need. From the sleeping bags to any extra insulation you add to the floors and walls of the tent. It's better to have more than you need, than not having enough.
Good walking shoes
For any outdoor adventure, the right footwear is key. In fact, the right outdoor attire is crucial to making the most out of your experiences outdoors. Regardless of the weather, it's important that you're dressed appropriately to ensure you remain comfortable throughout the day.
A good pair of walking shoes is therefore beneficial for any type of vacation where a lot of walking will be involved. It's incredible how much of a difference it can make to your experience and ability to walk for long periods of time.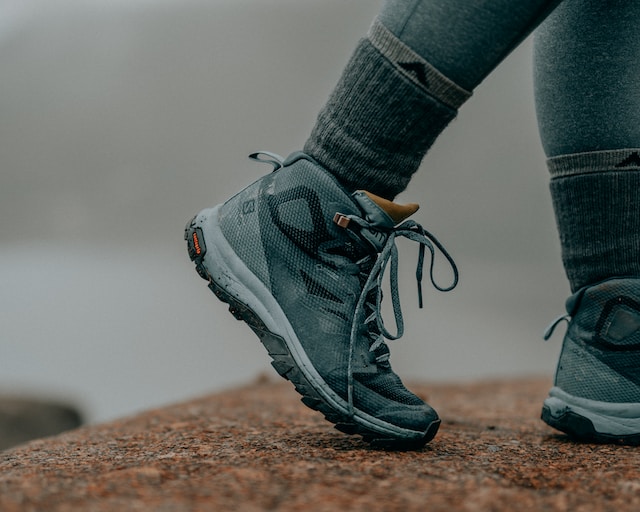 Look for walking shoes that have plenty of cushion in the base and that support the ankle of your feet too. They should be a fuss-free shoe that's breathable for your feet so no matter how sweaty they get, they're not going to rub.
There's nothing worse than getting walking shoes or footwear that rubs your feet. No amount of band-aids will make a difference! Be sure to break in the footwear too before you go on your vacation.
Communication devices
Communication devices are a must when you're traveling, especially for those occasions where you might be off the grid somewhat.
While you might not have much signal, having your mobile phones available is handy in any case. You might want to go old-school and get some walkie-talkies. These are great for when you might be part of a group and one of you gets separated from the rest.
Depending on how off-grid you go, communication devices are critical for those who might get themselves into an emergency situation and are in need of assistance. That means making sure you have enough batteries and charging resources to keep everything fully charged and ready for use as and when it's needed.
Backpacks
For walking adventures, a good backpack is necessary to carry everything you've brought with you. You might have packed your backpack for a day of hiking or it might include everything you need to set up camp.
These types of backpacks can be quite intense so it's recommended you're in a good physical state to be able to carry such bags on your back.
There are lots of great options out there, some more heavy-duty than others. Depending on the type of outdoor vacation you're doing, you might want to think about updating your current backpack with more appropriate options.
While backpacks tend to be fairly durable, you do want to keep an eye on all the straps to ensure nothing is going to fall apart in the midst of your vacation. That'll make your experience a lot more challenging and frustrating if a backpack strap suddenly breaks mid-hike.
A bike to go cycling
If you want to mix up the activities you do beyond just walking, then getting a bike is a great option for all of your cycling needs. Cycling is a great way to break up some of the hikes you might go on and for some camping grounds, they often have designated trails to go cycling along.
Of course, there are lots of bike options out there to choose from, including electric bikes. Electric bikes might seem like they're a bit of a cop-out but in fact, they can be just as challenging to ride as your average bike.
There are many great health benefits that come with cycling and when you're driving to your vacation spot, strapping your bike to the top of your car couldn't be easier. Cycling is great for boosting your overall immune system as well as the following:
Improved joint mobility

Decreases stress levels

Increases cardiovascular fitness

Improves muscle strength

Added flexibility

Improves posture

Decreases bodily fat levels
Cycling is also a great way to enjoy the scenic delights that hikes and camping bring when a family or group is on vacation.
Insect repellent
To some, humans are often a delicious meal to mosquitos and other biting insects, while others get off without a bite in sight.
A good way to make sure your body doesn't become a daily meal for these bugs is to get some insect repellent. These insect repellents might come in various forms from sprays to creams. It's good to have a real mix so that you ensure you prevent as many bites as possible.
There's nothing more uncomfortable than getting bitten by a bug, especially when you might be enjoying an outdoorsy adventure out in the sticks, rather than in a hotel environment. 
Plenty of non-perishable food
To get the most out of your outdoorsy travels, make sure you've packed enough non-perishable foods. This is particularly the case when camping or going hiking. Chances are, your camping grounds or where you're staying might not be anywhere near a local grocery store. That's why it's important to stock up before going out on the road to your destination.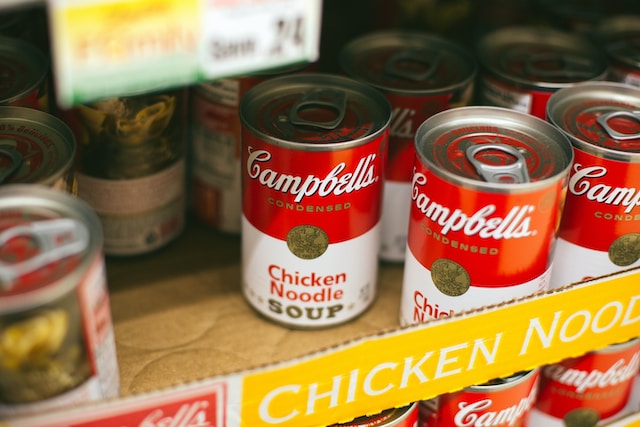 Non-perishable foods are going to last longer, which is important if you plan a vacation that's more than a week in length. With non-perishable foods, you'll also find that the food is a lot more sturdy and less likely to fall apart in your bag or luggage. 
A map
Taking it back to old times when technology like smartphones was non-existent. Maps are a great way to be able to navigate the environment without you, but for those who may not have lived during those times, you might want to get accustomed to using one.
Unlike Google Maps, they're not quite as easy to navigate when you're unaware of which way you're positioned. That's why a compass is worth adding to your list of necessities. Of course, you might be able to use your technology but in scenarios where the signal isn't present, a physical map will be your next best thing!
Emergency equipment
Emergency equipment is necessary in scenarios where you've injured yourself or you're in need of something to help you when you're in danger. There's definitely a lot of stuff out there that would be worth packing into an emergency equipment category.
Flares are great if you're out somewhere and you don't know where you are in relation to where the rest of your group is. The walkie-talkies are also a great emergency option to have when you've been separated.
Think about things that you might need in a situation where you're injured or in need of assistance quickly. The more you have in your emergency equipment stash, the better.
A first aid kit
Talking of emergency equipment, a first aid kit is always a great thing to have on your person and in your party at all times. You never know when a grazed knee, blister, or broken limb might occur during your travels.
It's always good to be prepared for the worst and a first aid kit can help provide you with the basic necessities you'd need until you get the help from medical services. Make sure this is packed and fully stocked in time for your vacation.
An outdoorsy vacation is fun and often a preferred option for those who might like to live life a little more actively than some. Hopefully, these tips will provide everything you need for your next outdoor adventure.