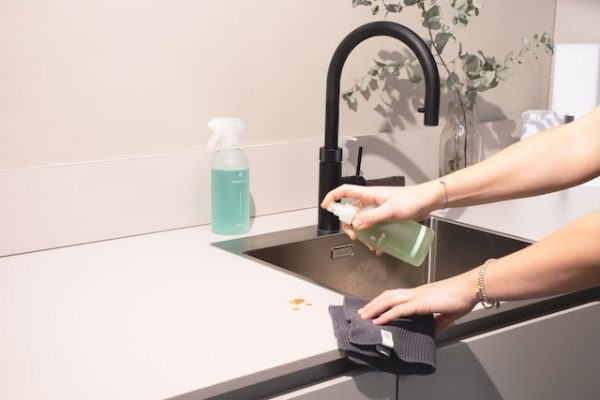 We all want to have homes that we're proud of. But when it comes to our homes, it's not always an aesthetic thing. It's important to remember that a clean and organized home is also critical to our well-being. When your home is in good running order, it eliminates clutter, increases productivity, and reduces stress — something we'd all surely love a little of in our lives. Although keeping a home running smoothly requires effort and time, it doesn't have to be overwhelming or time-consuming. Instead, you can turn to simple and effective ways to make the task easier. In this blog post, we're going to take a look at practical tips that can help you keep your home running smoothly. Let's get started.
Declutter Your Home
Clutter can make your space look untidy, cramped, and dusty. So to start with, you're going to want to clear it all up. Decluttering your home involves removing items that you don't need, and organizing what you have. Start with small spaces such as wardrobes, shelves, and drawers. You can sort items into keep, donate, or throwaway categories. This is not only going to streamline your life, but also makes it easier for you to clean and maintain your home.
Create a Cleaning Schedule
A cleaning schedule can be an absolute lifesaver. It will help you to control the chores that need doing and stop you from being overwhelmed by what's on your to-do list. Start by working out everything that you need to do daily, weekly, and monthly. You can then break it all down into set days, weeks, and months, to make it much more manageable for you. You can even make it work with your overall life schedule so that you're not overloaded and that your house feels cared for at all times.
Stay Organized
Staying organized is critical to keeping your home running smoothly. Remember what we said about clutter? It's all about making sure that we avoid that, save ourselves time, and yes — you guessed it — reduce your stress levels too. It could be that you want to use labels, storage bins, and sticky notes to help you. Just knowing where everything is and making sure that everything has a place can be really useful for you. Remembering to put things away when they're finished with will make all the difference too.
Keep on Top of Maintenance
Maintaining your home is a great way to ensure that it's streamlined and that things don't break down on you when you need them. One way to get a hold of this is to always make sure that you're scheduling things in when they are needed. From an HVAC service to pest control to yard maintenance, there's a lot that you can work in to ensure that things are under control. What's more, by planning ahead and having things done regularly, you'll be more likely to stop any other issues from cropping up.
Invest in Useful Appliances
Another thing you can do is upgrade your appliances and opt for helpful additions. After all, using the right appliances can save you time and energy, and making your life more comfortable. A washer-dryer could save you waiting on clothes to dry, while dishwashers literally takes a load off your plate! The small appliances such as slow cookers, air fryers, and coffee makers can just add to your overall enjoyment of life too.
Renovate Regularly
One of the best ways to keep your home in good working condition is to renovate regularly. Taking the time to update appliances, tackle small repairs, and freshen up paint will not only maintain the integrity of a house, but it can also add years of life to it. Then, when the bigger decor bits need doing, that can also stop problems from coming up too. Not having to constantly make emergency repairs will save you time, money, and stress in the long term.
Outsource When Necessary
And finally, it's important to remember that can can seek help when you need it. Sometimes, keeping a home running smoothly can be overwhelming. But if you're really struggling, don't suffer in silence — outsource some tasks instead. You could hire a cleaner once a week or month, get a gardener to maintain your lawn, or procure specialists or water heater repair services to help you a few times a year. Ultimately, outsourcing allows you to focus on your priorities, while others handle the tasks you find challenging.