Gifting your employees for a job well done is a thoughtful way to reward them for their hard work. But as a small business, you can find that your rewards budget is considerably smaller than that of a large corporation. The good news is that you don't have to gift big to gift well, and your employees will be sure to appreciate the gesture.
Take a look at some employee gift ideas for your small business and show your employees your appreciation.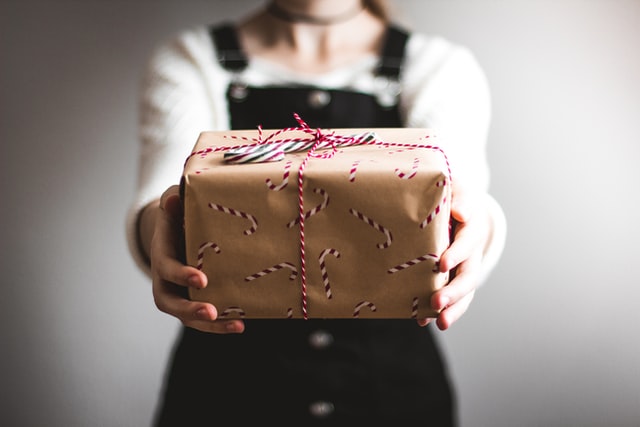 Some tasty sweet treats
Who can resist the gift of a tasty sweet treat? As a small token of your appreciation, never underestimate the delight that comes with receiving something wonderful. From boxes of chocolate to a basket of baked goods, a small hamper could be the perfect gift to say thank you to your team.
Find out what your team likes to help put a smile on your face.
Something to help with the holidays
The holidays can be tough, and a little something special can be a wonderful way to reward your employees after working hard all year. The ham gift certificates found here can make a thoughtful gift that will add something extra to your employee's Christmas. Alternatively, you could buy them gift cards to help them decide how they'd like to use their reward. Even a small amount could make a big difference to your employees and their families.
A gift for their desk
A small desk gift can also make a welcome gift for your employees as a thank you for their work. Some good gift ideas include a personalized cup or water bottle, or a stylish new photo frame. Desk plants are also a memorable gift for your employees, and plants come with a lot of benefits for the office too. An employee gift doesn't have to be a grand gesture, but thinking a little harder about what your team would like could help you find the perfect present to help your employees feel motivated and valued.
A restorative wellbeing treat
Are your employees in need of a bit of a break? A restorative wellbeing treat can be a thoughtful and inexpensive gift that they'll be sure to appreciate. From having a masseuse visit the office to some pampering gifts, a wellbeing treat could be just what your employees need to enjoy a boost. Putting your employees' wellbeing first helps to show that you care about their health, and can help enhance your reputation as a modern, considerate employer.
Finding valuable rewards for employees can be a difficult task for small businesses with limited budgets. While you can explore different ideas for cutting your business spending, you could also take the approach of finding something within your budget that will still helo your employees feel valued. Showing your appreciation can happen in many ways, and even thanking them in person can be a thoughtful idea that helped them feel more connected to the day.