NOTE: This post has been sponsored by eBay, and we received the product reviewed. This post also includes affiliates links.
Dyson DC50 Animal
It finally happened. 
One day my OLD vacuum broke.
So what you say? Happens all the time.  BUT YOU DO NOT OBVIOUSLY UNDERSTAND! I have OCD, live with a long haired dachshund, my hair falls out regularly and I vacuum every day.  I also live in a small apartment with no storage space.  WHAT TO DO???
Me?  I rush to EBay everything! 
Dog food, fashion, Ferragamo shoes, Prada purse, and NOW my Dyson DC50.  I chose to get one that is refurbished because I like the economy not only of EBay but also of a refurbished machine.  I get more for my money, and that is what this post is about.  It is about GETTING THE BEST buy for our money and the BRANDS that WE HAVE TO HAVE because they are the best brands, and reliable! EBay allows me the best on a budget!
So how do I like my compact little Dyson?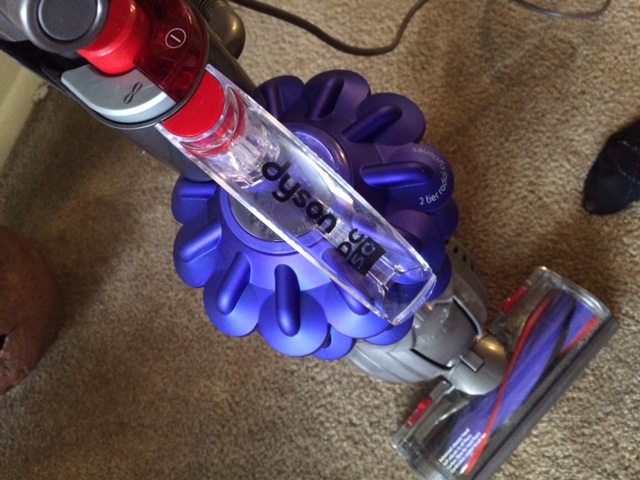 The DC50 is one of Dyson's "big ball" upright vacuum cleaners, but it is also the lightest weight with the same amount of Dyson suction.  At 12 pounds, it is not only light weight but very compact, with a handle/wand combination that allows for high up dirt vacuuming without adding weight to the machine.
The Dyson DC50 is made especially for dog and cat hair, thus the "animal" in its name.  With the strongest suction I have found, this Dyson pulls the hair right out of the carpet corners and into the bag less container.  The container is so easy to empty and I don't have to purchase vacuum bags.  This Dyson, like all Dysons, is SO easy to snap together and take apart, which is one of the features I have to have.  I am OCD (yup) and I clean my vacuum out after every use.  With Dyson's DC50 ease of easy snapping parts, taking it apart to clean and snapping it back together takes MINUTES.  So easy to assemble that I had plenty of time for the spa!!!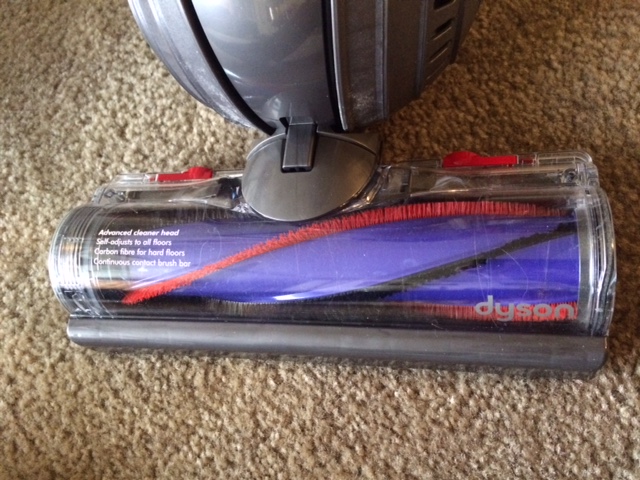 Another wonderful feature of my Dyson DC50 is that the head of the vacuum swivels in all different directions, making getting up close and personal to my furniture a pure breeze!  The head comes off … another snap … to clean.  This vacuum automatically adapts to carpet or tile, another wonderful feature that I adore.
One of the best features is its economy of style.  Very sleek, and up to date, I got the purple canister.  A girl has to have her favorite colors.  And in my small apartment space, I can easily store my DC50 with the huge suction power into my small closets.
So with a hairy pet, a small space for storage and a BIG need for a heavy duty suction, I choose the Dyson DC50 every time.  And thank you EBay for helping me find this fast and at a price I loved.
This model also comes with Dyson's wonderful turbine tool, with brushes that rotate against each other to assure that my pet hair lifts off the carpet and furniture.  I also use this tool for my stairs as the pet hair seems to mold onto the stairs and my Dyson DC50 grabs the hair and shrills it into the bag less container!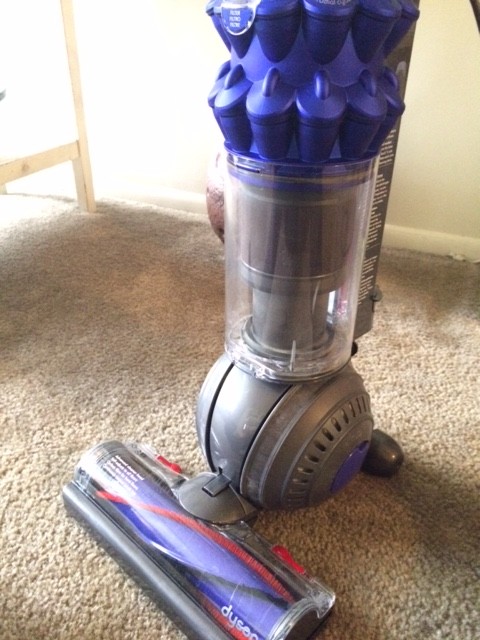 I adore the Dyson DC50 crevice tool and the dusting brush, as well as the small upholstery brush.  I use them all on my sofa and chairs and especially in the kitchen where corners trap dog hair.  BUT it is the POWERFUL SUCTION that has me swooning every time.  Have I told you I love you, my little compact power Dyson?
P.S. I loved the fast fast fast delivery and once again, EBay has come to my save my day.  My Prince Charming, EBay is where I go for the best buys every day!
Ratings are based on a 5-star scale 
Overall: THIS IS A 5 PLUS FOR ME!!
Review by Broad "A" 
We received a product to facilitate our review. All opinions are our own
DETAILS
If you have a blog and are interested in promoting eBay.com, please click here to join or learn more about eBay Partner Network, eBay's in-house affiliate program.