I grew up on ZAZ (Zucker, Abrahams,  Zucker) films.
I'm a huge fan of Airplane, Top Secret!, Ruthless People, and The Naked Gun. However, I hold a special place in my heart for Kentucky Fried Movie.  I've seen Kentucky Fried Movie dozens of time through High School and College and I love showing it to people who have never seen it because everyone reacts differently to it.  I pressed play on Movie 43 to find something very familiar.  A rehash of the ZAZ comedy from Kentucky Fried Movie.
But first a synopsis.
With a title that doesn't seem to have anything to do with the movie itself, "Movie 43" is essentially a bunch of individual comedy sketches that are not so much offensively vulgar (as promised) as sloppily put together at that. Directed by a slew of different directors (but mostly by Peter Ferrely) and starring Kate Winslet, Liev Schreiber, Anna Faris, Naomi Watts, Hugh Jackman, Halle Berry and the list goes on (but you've surely seen the trailers by now) "Movie 43" is the newest movie hoping to push the boundaries of the raunchy American comedy.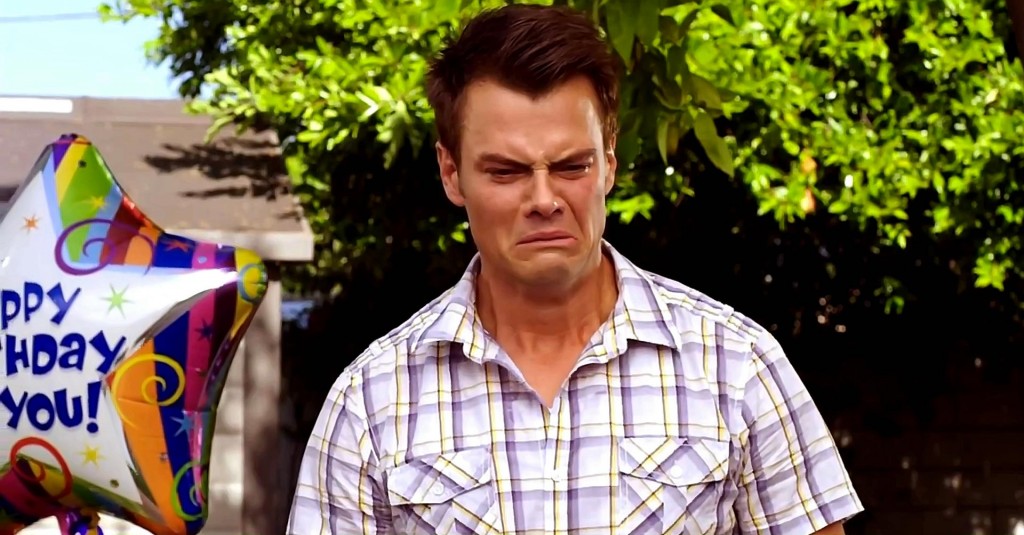 It was a direct rehash of Kentucky Fried Movie without the funny.  In the first short, we see Kate Winslet and Hugh Jackman go on a date, with everyone being oblivious to the large scrotum attached to his neck except for Winslet? He accidentally gets pubic hair in his soup, and puts his neck-scrotum on a baby's forehead? The next short shows Shameless's Jeremy Allen White as a home schooled teenager being tormented and manipulated by his parents who are trying to recreate the dangers and turmoils of high school (including a first kiss with his mother). This is when it stopped being the least bit funny.  It goes on and on but it just gets worse.
The Blu-Ray quality is great because of the obvious use of the Red One camera. 
The audio quality is just as good as the video although there really isn't much worth seeing or hearing.  There is an alternate cut of the movie – I couldn't handle that but there also is a deleted short, which was very funny in fact.
It all comes off as a bad episode of MAD TV.  Do you remember that one? Movie 43 is a perfect example of quality vs quantity. Although this type of movie relies on multiple short stories, I feel it would have been wiser to make fewer, longer skits with more effort put into each, rather than just skit after skit with not much thought in any of them. I only recommend this movie if you truly have nothing better to do with your time or money.
Review by Bro "B" – Ben
We received a copy of this movie for ourreview. All opinions are our own
Movie 43 (Blu-ray / DVD Combo)
is available on Amazon.com.