Clem Becomes a Work of Art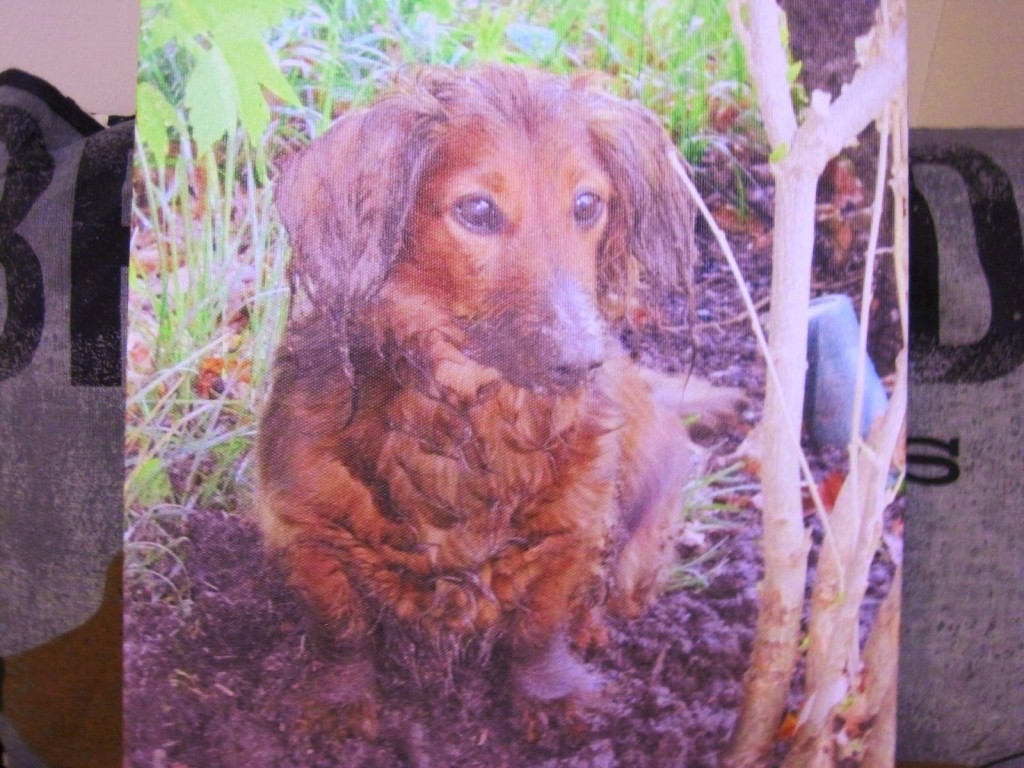 What is a Mom to do?  Clem is getting older every day and I HAD to have another picture of him to frame!  I have them all over the house!  So when CreateMyWalls came calling to The Review Broads to review a piece of personal artwork, I could not believe my luck!  Into the MiniMansion came the most alluring print of Clem.  The variety of ways that you can have your photo printed on canvas is what made CreateMyWalls an incredible experience.  I tried PopArt, Sepia, 4 Way (with 4 of the same photos on one canvas) and ended up with OIL.  Now I know this picture LOOKS washed out, but that is the photo that I sent.
It was VERY IMPRESSIONISTIC I thought when I took the pic!  And CreateMyWalls looks better than the original.  I like mystical when it comes to my art, and CreateMyWalls delivered this gorgeous canvas stretched print ready to hang with a turnaround time that was phenomenal.  It is so easy to do; check out CreateMyWalls.com to upload your picture and choose a Warhol style, a pop art style, or an original rendition of your photograph!
CreateMyWalls states:
We are a photo-to-canvas printing company and specialize in creating your everyday walls into your personalized art gallery. Our online services provide you with the information to complete your order in a few easy steps.  Choose from a variety of print effects, sizes, finishing and border options to personalize your photo-to-canvas print.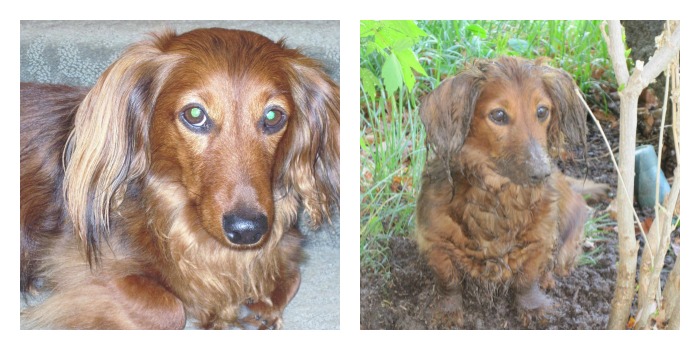 Cherished moments cannot be recreated and begin to fade from our memory after so many years.  A picture is truly worth a thousand words and can spark emotions that we haven't felt in what seems like forever.  That's the beauty of creating your photo into a canvas print and that's what CreateMyWalls strives to produce for each and every one of our customers.
I am thrilled with my print and Clem smiles every time he sees it on the wall!  (Clem is the dachshund, or King of the Domain!!).  With an easy 4 step process, you can do it too!
UPLOAD PHOTO
SELECT SIZE
SELECT EFFECT
PLACE ORDER
AND
A 365 day money back guarantee
Variety of Sizes up to 60" x 48"
Highest Quality Canvas
All filter effects are Free
And the prices are SUPER REASONABLE!!
Thank you CreateMyWalls!
For more information:
SPECIAL
The Review Broad readers get 35% off of their purchase. Simply input code: SOCIALM35OFF at checkout
Ratings are based on a 5-star scale
Overall: High 5 from Clem and The Review Broads
Review by Broad "A" – Ava
We received this gorgeous piece of artwork from CreateMyWalls.com to facilitate this review. All opinions are strictly our own.