Wes Anderson films are not for everyone.
I remember working at Movie Gallery my senior year of high school when The Royal Tenebaums came out.  I was in freaking love with that movie, which was one of the first films that made me understand camera setups, framing devices and how it contributes to the story's depth.  However whenever I recommended it, people hated it (as in anyone over 40).  So I have stopped recommending Wes Anderson films.
Will I recommend Moonrise Kingdom? 
Yes, because just like 18-year-old "B" I cant freaking help myself.
The story centers around two 12-year-old misfits: Sam and Suzy. Sam is an orphan and outcast in his Khaki Scouts troop, and Suzy is misunderstood and ignored by her selfish parents, who communicate with a bullhorn and through legalese at bedtime (they are both lawyers). Sam and Suzy are attracted to each other's misery and decide to run away together. This ignites a flurry of activity on this quiet island and showcases two first time actors with remarkable screen presence: Jared Gilman (Sam) and Kara Hayward (Suzy).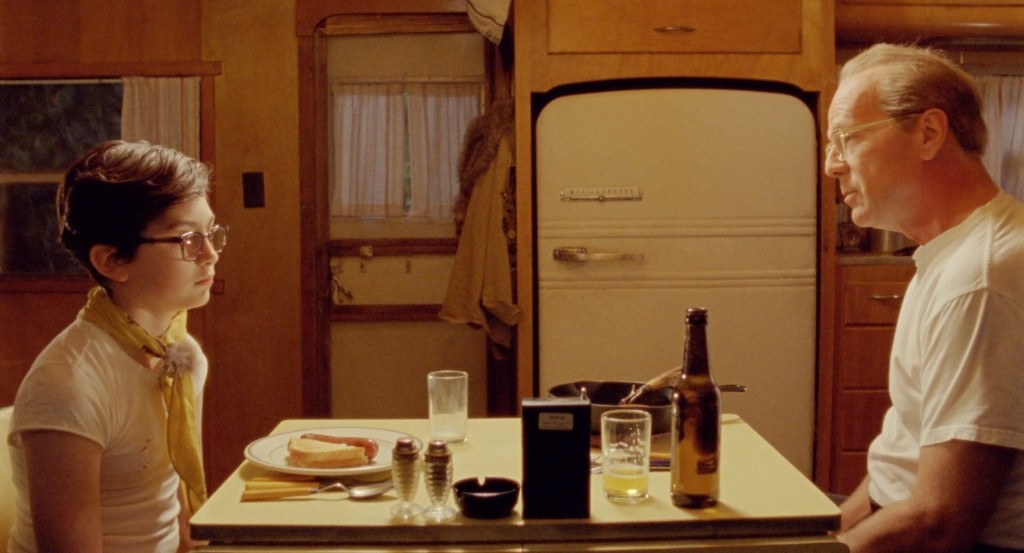 Anderson's films aren't realistic.
That bugs some people, who complain that they can be precious.  It's hard to see anyone not liking this movie on one level or another. It's really well made, top to bottom. The art direction almost takes front row in this one, in coordination with the photography a highly stylized view of mid-1960's summer camp on an island in Maine. It's breathtaking and flawless on that visual, physical level.
The script does a wonderful job of capturing how the 12-year-old brain works. Some of the scenes with Sam and Suzy are almost like looking a photo album … exactly the way our childhood memory works.
The cast is the selling point of this movie with Bill Murry, Bruce Willis, Ed Norton, Frances McDormand, Tinda Swinton, and Jason Schwartzman how can you go wrong?  But they all just play their rolls Jared Gilman carries this film and just walks away with it.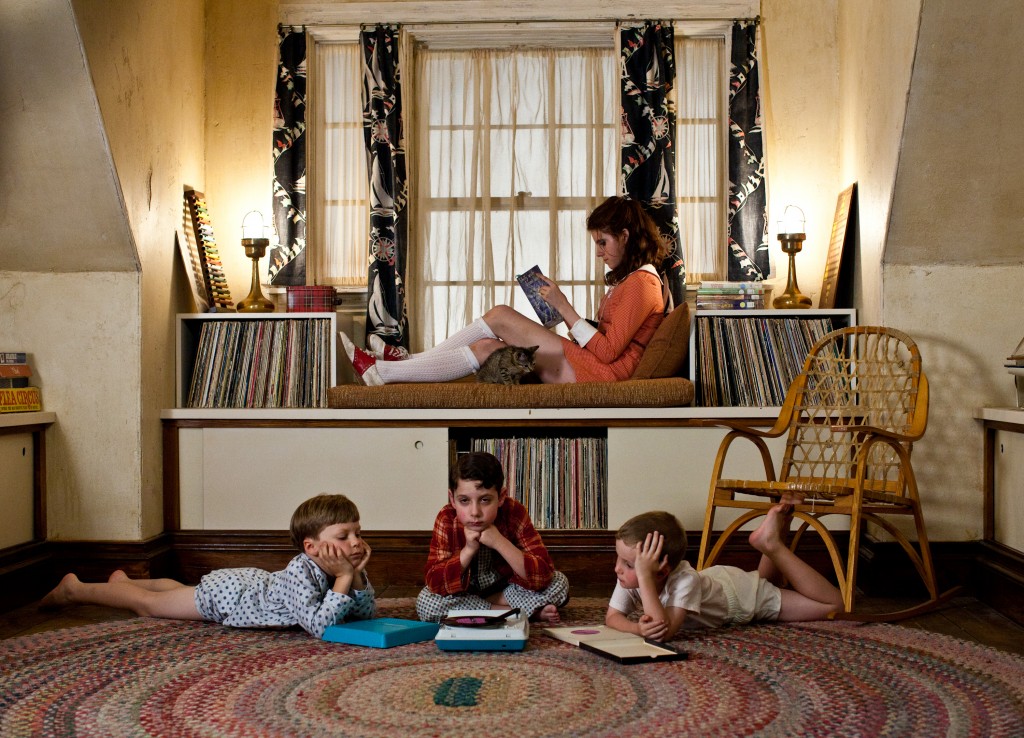 The Blu-Ray looks and sound amazing here really…top quality. 
Unfortunately the Blu-ray only has three short features that are severely lacking.  I want more…. NOW!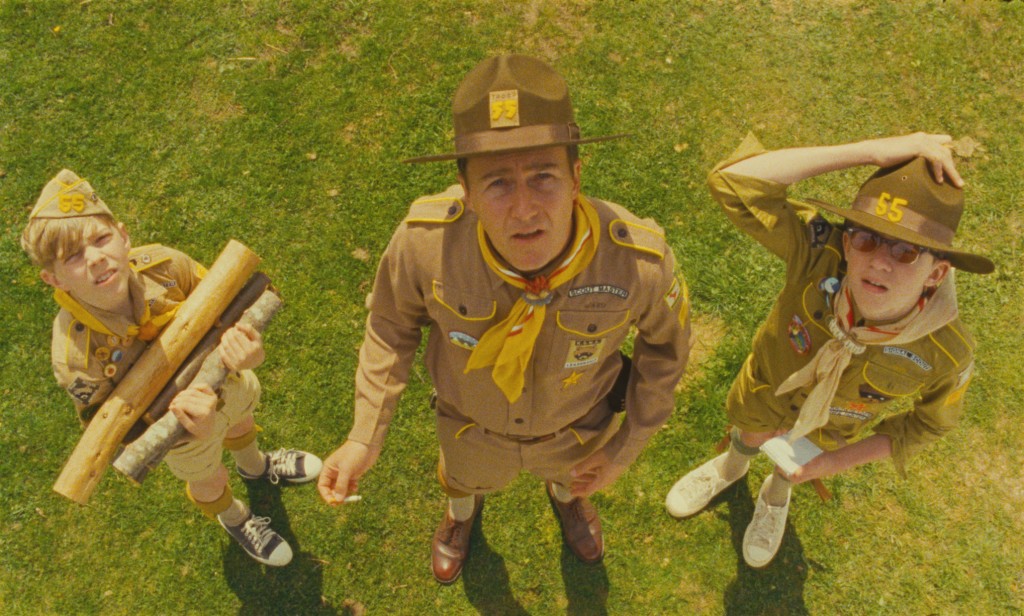 Moonrise Kingdom is the best film of the year so far. 
It all works! The under 21 crowd may not have the life, historical or emotional experience to "get it"—everyone else will. This is an awesome date movie or Sunday morning movie. It is sweet. It is endearing. It is funny and it is great storytelling.
A star-studded and visually stunning box office hit, and a tale of first love directed by two-time Academy Award®-nominated filmmaker Wes Anderson (The Royal Tenenbaums, Fantastic Mr. Fox, Rushmore), Focus Features' Moonrise Kingdom will be available on Blu-ray™ Combo Pack with UltraViolet™, on DVD, On Demand and on Digital Download on October 16, 2012, from Universal Studios Home Entertainment. Set on an island off the coast of New England in the summer of 1965, Moonrise Kingdom follows two 12-year-olds who fall in love, make a secret pact and run away together into the wilderness. As various authorities try to hunt them down, a violent storm is brewing off-shore – and the peaceful island community is turned upside down in every which way.
Moonrise Kingdom (Two-Disc Combo Pack: Blu-ray + DVD + Digital Copy + UltraViolet)
 is available wherever DVD's and blu-rays are sold.
Ratings are based on a 5-star scale

Overall: 5 out of 5 (there was enough quirk in this movie to forgo the quirky rating)
Review by Bro' B – Ben
We received product for our review. All opinions are our own