Special FX, camp humor, Nazis, goofiness and the genre background all have been major selling points for Iron Sky, and I have to say I was filled with doubt and skepticism before watching. Because, you know, those selling points usually produce a bad movie.??But this film was something altogether different! This is a real movie! It has a story! That is filled with cutting satire! It tells us something about our world more than from the imagined world of the story. I'd place this film in the near vicinity of Dr. Strangelove (not nearly as good but same ballpark).
In the last moments of World War II, a secret Nazi space program evaded destruction by fleeing to the Dark Side of the Moon. During 70 years of utter secrecy, the Nazis construct a gigantic space fortress with a massive armada of flying saucers. When American actor/astronaut James Washington (Christopher Kirby) puts down his Lunar Lander a bit too close to the secret Nazi base, the Moon Führer (Udo Kier) decides the glorious moment of retaking the Earth has arrived sooner than expected.
This Finnish-German-Australian production is full on satire, especially when they directly poke fun at all of Nazi Germany's ideology, and mocking their ways from wanting to create the perfect Aryan race, right down to highlighting the absurdness of their beliefs. But this is a film that is as much about the United States of America than it is about the Nazis. It takes another satirical look at the US, her allies and traditional enemies, and laughs at the paper diplomacy each country adopts to defend their self-interests. The words of the country representatives are just talk, and treaties mean nothing when everyone signs them with fingers crossed behind their backs, with the usual merry go round finger pointing very much reflecting the political situation of today.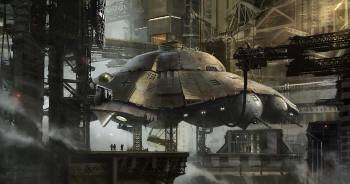 Fans of Blazing Saddles will be proud. This movie is one that I can hang out with my cousin and just laugh and laugh and laugh. So in short, if you're looking for highbrow sophisticated comedy, good taste or a rom-com of any sort, go elsewhere. If you're looking to be entertained by some fairly clever humor, some pretty good special effects and a stupid story that works anyway then this could be your bag.

The acting and effects were all just good enough to keep the gags going. The quality of the sound and video on this blu-ray were amazing. The special features were ok here the commentary and making of features were hard to follow because of the accents, so I just gave up after a while.
Over all this was a solid fun satire that was critical of every culture, race and nation on the map. I dug it, I laughed my ass off, I've now watched it like 3 times because it is so much fun. But it's not for everyone but if you dig Dr. Strangelove and Blazing Saddles you will dig this flick too.
Iron Sky [Blu-ray]
 is available at Amazon.com, BN.com and Brick & Mortar stores.
Ratings are based on a 5-star scale

Overall: 4 moon fuhrer out of 5
Review by Bro' B – Ben
We received product for our review. All opinions are our own