Regular home maintenance is not just another item on your to-do list; it is a fundamental aspect of responsible homeownership. While it may seem time-consuming and costly, staying on top of monthly tasks and repairs around the house is well worth the effort.
However, the question that arises is whether your creative DIY ideas should address these home repairs or whether you should hire a professional to get the job done!
To put your dilemma to rest, we have addressed the benefits of both approaches and how to decide which is a suitable match for you!
Unraveling All There Is To Know About the DIY Approach
When you pick up the screwdrivers and hammers and get fixing around the house, you are DIY'ing your home's maintenance.
However, before you take matters into your own hands (quite literally), ensuring you have a deep knowledge of all things DIY is important. Lucky for you, we have not held back in providing all the necessary information- so continue reading!
What Are the Benefits of DIY Home Repairs?
DIY home repairs have become very common, and rightly so, because they provide various benefits to homeowners, and four significant benefits of self-repairing your home have been highlighted below!
Cost Savings: DIY repairs can save money on service fees and labor charges.
Learning Experience: DIY repairs provide an opportunity to learn new skills, and practice makes perfect.
Flexibility and Convenience: DIY repairs can be done on your schedule, ensuring you do not miss important meetings and can ease the stress of home maintenance.
Personal Satisfaction: Completing a DIY repair can bring a sense of accomplishment and make you a proud homeowner.
What Are the Types of Repairs Suitable for DIY?
It's important to remember that suitable DIY home repairs are many and can differ according to the skills and agility of various homeowners. However, we have mentioned below some of the most common home maintenance projects you can undertake!
Painting: Interior and exterior painting projects are easy to manage and can also provide a splash of fun if you carry them out with your friends or family.
Basic Plumbing: The constant dripping of water can irk many homeowners, but the good news is that in most cases, such as leaks, replacing fixtures, and unclogging drains, you do not require an extra pair of hands to get the job done.
Electrical Repairs: Electrical repairs must be carried out more cautiously, and basic electrical issues such as replacing light fixtures, switches, and outlets can be fixed by oneself. However, it is crucial to seek professional help if the issue seems more advanced.
Flooring Installation: Proper tools and planning will no doubt allow you to conquer your floor installation without a professional pair of hands on board.
Basic Carpentry: Installing shelves and assembling furniture are some of the building blocks of your home, and managing these on your own can provide great satisfaction!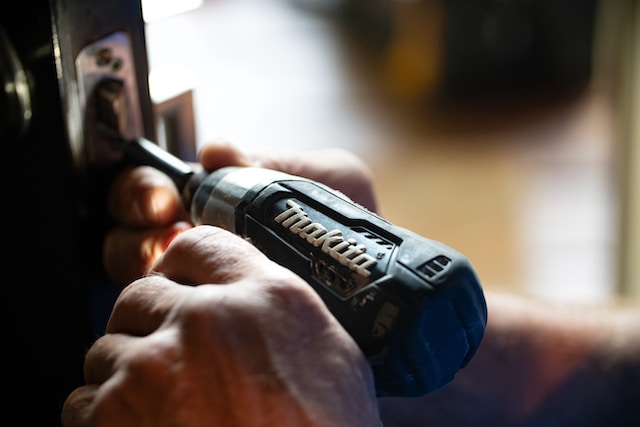 What Are the Skills and Tools Required for Successful DIY Repairs?
The first step to getting acquainted with DIYs is safely using tools such as hammers, screwdrivers, and drills. Note that the tools required for different projects may vary greatly, and it is essential to determine the tools needed for the task at hand!
Moreover, don't forget to don the appropriate safety equipment, such as safety goggles, dust masks, face shields, and protective clothing, before indulging in the repair project.
Furthermore, it is essential to research and thoroughly understand the repair task, potential challenges, and how to overcome them.
What Are the Safety Precautions and Considerations To Consider for DIY Projects?
As established, considering safety precautions is an essential part of DIY projects. Below are some crucial preventive measures to consider before you roll up your sleeves and get fixing!
Educate Yourself: Research and understand safety procedures and precautions.
Wear Protective Gear: Wear goggles, gloves, and sturdy footwear.
Turn Off Power and Water: Shut off the electrical and water supplies when needed.
Work in Well-Ventilated Areas: Use proper ventilation or respirator masks.
Know Your Limits: Avoid repairs beyond your skill level or involving complex systems.
Have Emergency Plans: Keep a first aid kit and emergency contacts available.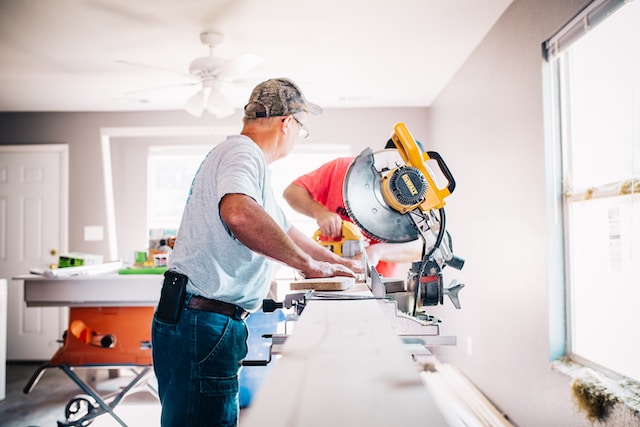 Top Reasons Why You Should Consider Hiring Professionals
Hiring seasoned professionals to fix up your house is often recommended and convenient since hiring them means acquiring many benefits that will ease your worries about maintaining your household!
A glance at the below-mentioned benefits of hiring professionals will no doubt sway you in the persuasion of hiring one to problem-solve some of your home issues.
Benefits of Hiring Professionals To Repair Your Home
Licensed and Bonded: Professionals are licensed, insured, and bonded, providing homeowners with legal protection and peace of mind.
Proper Tools: Professionals have specialized tools for efficient and precise work, which saves you a great deal of money when purchasing each tool.
Experience: Professionals bring years of training and on-the-job experience, ensuring they can adapt to different situations and solve unique problems.
Assistance and Staff: They have a team of experts to handle various aspects of the project, leading to less time consumed when the entire team is at work.
Speed and Accuracy: Professionals work quickly and accurately due to their expertise.
Material Efficiency: Professionals accurately calculate materials, minimizing wastage.
It is important to note that professionals often provide you with warranties such as manufacturer's or quality assurance warranties, so you have peace of mind about your home being handled with the utmost care.
However, a similar concept of warranties is home warranties that you can acquire for your home to have maintenance of your systems and appliances paid for a set duration. You can read the article here for more information about home warranties, after which you may need neither DIY nor hire professionals to repair your home.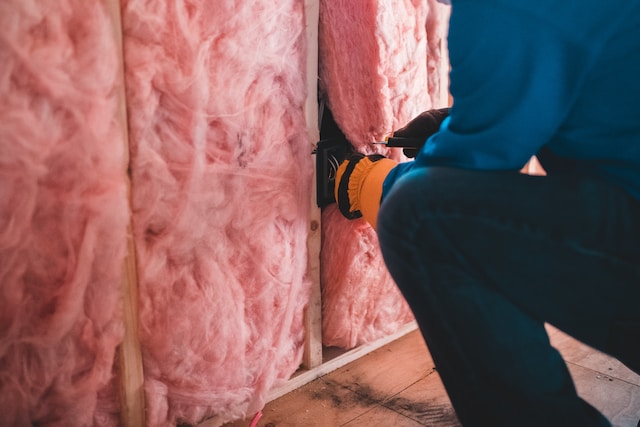 How To Determine Whether To Hire Professionals or DIY Home Repairs?
1)    Skill and Expertise
Assess your skills and experience in the specific task at hand. DIY projects are suitable for individuals with the necessary knowledge and expertise. However, for complex or specialized tasks, hiring professionals who possess the required training and experience can ensure a higher-quality outcome.
2)    Time and Availability
Consider the time and availability you can dedicate to the project. DIY projects often require a significant time commitment, as you need to research, plan, and execute the task. On the other hand, hiring professionals allows you to free up your time and rely on their expertise to complete the job efficiently.
3)    Cost Analysis
Conduct a cost analysis comparing the expenses involved in a DIY project versus hiring professionals. While DIY may initially seem cost-effective, consider the potential costs of purchasing or renting tools, equipment, and materials and the risk of errors requiring additional expenditures. Hiring professionals can provide a more accurate estimate and save money in the long run.
4)    Complexity and Safety
Evaluate the complexity and safety considerations of the project. Some tasks, such as electrical or structural work, require specific knowledge and adherence to safety codes. Hiring professionals ensures compliance with regulations and minimizes potential hazards.
5)    Warranty and Guarantees
Assess the importance of warranties and guarantees for the project. Professionals often offer warranties on their work, providing peace of mind and protection against potential issues. DIY projects typically lack such guarantees; the homeowner is responsible for mistakes or damage.
6)    Resources and Equipment
Consider the availability of resources and equipment required for the project. Professionals come equipped with specialized tools and materials, which can result in better quality and efficiency. DIY projects may require investing in tools that may not be reusable, making it more cost-effective to hire professionals.
7)    Desired Results
Determine the expertise and precision needed to achieve your desired results. DIY projects allow for personal customization and creativity, but professional services ensure a polished and professional finish, particularly for tasks that require a high level of craftsmanship.
Conclusion
As established, DIY repairs and hiring professionals are appropriate for different situations, and it is essential to note that balancing DIY and professional services is crucial for responsible homeownership, protecting your investment and ensuring a safe and comfortable living environment.