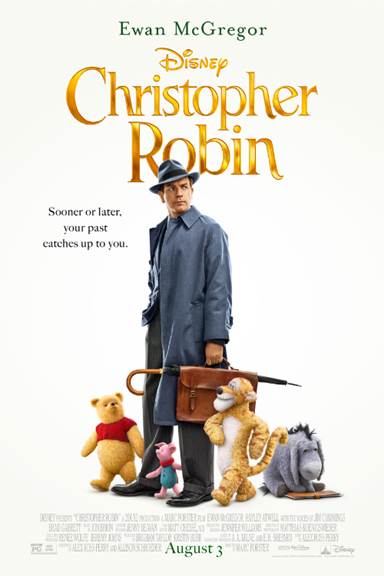 Pooh!
Or should I say Pooh and Christopher Robin?
We are so excited that the heartwarming live action adventure Disney's "Christopher Robin," is coming this summer. If you've been living under a rock (or a honey pot) Christopher Robin is the story of the young boy who embarked on
countless adventures in the Hundred Acre Wood with his band of spirited and lovable stuffed animals….now all grown up and lost again. This flick will bring out the child in all of us, as we watch his childhood friends (and characters that we loved as children) venture into our world and help.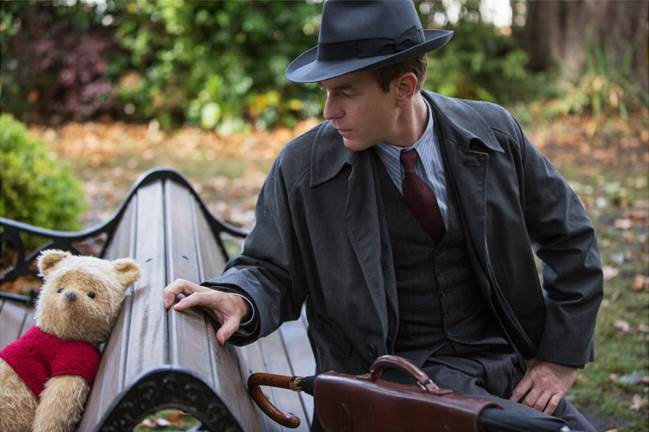 Sneak peek
Of course we've got a first look at what's to come….
Starring
Ewan McGregor
Hayley Atwell
Bronte Carmichael
Mark Gatiss
And the Voices of: Jim Cummings, Brad Garrett, Toby Jones, Nick Mohammed, Peter
Capaldi, and Sophie Okonedo
Mark your calendars for August 3, 2018
Because that's when CHRISTOPHER ROBIN arrives in theatres everywhere