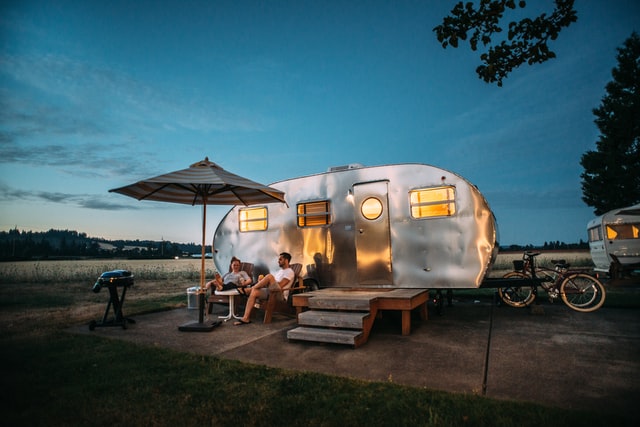 A family vacation is a time to create amazing memories with your loved ones, that you'll remember for a long time. But there are so many different types to choose from, it can be difficult to decide which will suit you. 
The type of vacation you take depends on a lot of factors including the size of your family, the age of your children, and the types of things you like to do. 
Theme parks
When you're traveling with kids, one of the main things you need to achieve with your vacation is keeping them amused. As much as you might want to lie by a pool with a good book, you're kids won't. Theme parks and similar attractions are absolutely perfect for this. 
The most obvious places are Walt Disney World or Universal Orlando, but there are fantastic theme parks and attractions in most states. If you're in North Carolina, Myrtle Beach is an amazing place. Check out this article on 8 fun things to do with the family in Myrtle Beach which you can use to plan you're itinerary. 
Theme parks are always great for tiring kids out too, so you'll find that after the initial excitement has worn off, they'll sleep like logs after the day's excitement. So you might get a bit of time to relax in the evenings. 
Road trips
Car journey's with your kids are often to do with errands or school drop-offs. Why not take a road trip with them and visit some of the sites in your country? If there aren't too many of you, you can hire a Winnebago or something similar. Many of them are luxuriously equipped and you can plan your trip together as a family. 
You don't have to do a trip in a motorhome for it to be a road trip, you can use your usual family car to travel to various hotels and resorts along the way. 
Camping 
If you want to get back to nature, camping is a great way to do it. There are many great campsites all over the country that you can visit, many of them with lots of amenities if you're nervous about being away from everyday comforts. If you want something a little more luxurious, then glamping is the way to go. It provides a well-equipped hut or large tent. Some of them even have hot tubs. 
Camping has the added benefit of often being a cheaper way to take a vacation, once you have all of the kit you need, which will last you for years. Tents aren't the tiny things from childhood you're thinking of either, you can buy huge tents now with separate rooms and other great features. Another great thing about camping is that you can get as close to nature as you want and really experience your surroundings. 
City breaks
Visiting a city can provide you with so many things to do as a family. They are usually filled with museums, theatres, restaurants, and other tourist-friendly attractions for the family. 
Cities such as New York, Miami, Chicago, and San Francisco are popular US destinations. If you're looking to go further afield, Europe has some amazing cities to visit, each one filled with fantastic attractions and culture. Places to consider include Reykjavik (Iceland), Venice (Italy), Lisbon (Portugal), Amsterdam (Netherlands), and London (United Kingdom). 
A family cruise
Large cruise ship trips have gained the reputation of being for older people, so they might not be at top of your list of vacation ideas. While many cruise lines do target that market, there are many cruises especially aimed at families. You can choose to cruise around the seas and oceans of the world, visiting many beautiful countries, but with the luxury and attractions of a cruise ship. Today's modern cruises have everything you can think of to keep you entertained. There are discos, play areas, swimming pools, skating, kids clubs, bowling, arcades and so much more. For adults, you can find gyms, health spas, casinos, and bars. Some of the bigger cruise lines also offer child care services that you can book to get a few hours to yourselves. 
Key points
When planning your next family vacation, think about widening your horizons when it comes to the type of vacation you're considering. Stepping outside your usual comfort zone once in a while can make for a very exciting change. If you choose something and it's not your particular thing, then next year you can try a different type.