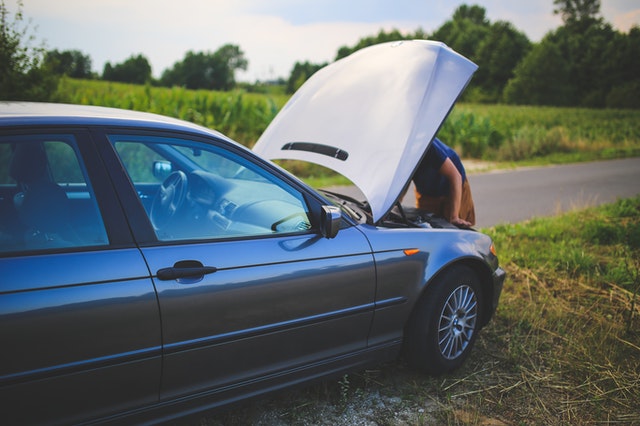 If you drive a car, you will be well aware that there are many things that can go wrong with it, some of them pricey, and which you are going to need to be aware of at all times. The more clued up you are about all of this, the easier you will find it to look after your car, and that is something that you are certainly going to want to think about. There are actually many common car problems that have very simple solutions, and those are particularly worth knowing about so that you don't over-fret the next time they happen. Let's take a look at some of those now so that you can see what you might be able to do about them next time.
Dead Battery
This is something that can happen to anyone, and more often than not it's just a matter of the car having been left alone for too long. At other times, it might be that the lights were left on. Whatever the cause, fixing a dead battery is easy enough. All you need are some jump leads and another vehicle with a similar sized engine. Then it's just a case of attaching the negative to the negative of each battery, and then carefully attaching the positives to the positives. If you like, you could also buy an on-the-go restarter pack, which you can, therefore, use without having to flag down another car. In any case, it's an easy fix.
Broken Key
If you have ever gone to turn your key in the lock and found that it broke, you will know that this is a very worrying situation indeed. Especially if it breaks away fully into the door lock or even into the steering wheel. While it is easy to panic in this situation, actually it is not as bad as you might at first assume. If you break your key in the lock, you can simply call out an automotive locksmith such as AllHourLocksmith.com who can come out and help you to extract the key and fix it – or provide you with a new cut copy of it. You might be pleasantly surprised how quickly this problem can be fixed, and how inexpensively too, so think about that next time this happens.
Overheating
An overheating car can be very concerning when it happens to you, especially if you are on the motorway for instance, or somewhere equally dangerous. If you start to notice that your car is overheating, you should pull over whenever it is safe to do so. Then it's a case of ensuring that you are keeping it in check in terms of the cooling fluid, as that is the most common cause of this particular problem. You might also have a leak in the coolant tank, which means you'll need to patch it up as soon as possible. Either way, it's not too hard to fix, but it is something that you need to take seriously when it happens to you.