Sometimes you have to move, and other times you want to, but no matter what the reason, it is important you know what you do and don't want. Often what we don't want is the more important list. 
But both options will help you sculpt your non-negotiable list.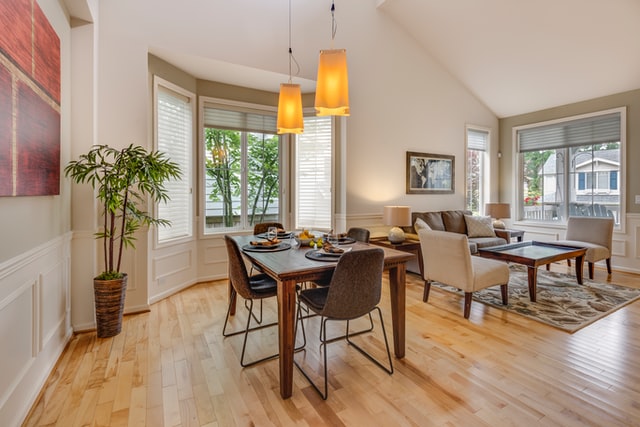 What is a non-negotiable list?
When it comes to buying or renting, your non-negotiable list is the list of things that you simply will not go without or that you refuse to have. 
It could be that you won't live too close to a train station, the noise is a lot and can be all night. Perhaps you have to have a bathroom that has a bath in it. Or it might be as basic as a window that doesn't face into someone else's apartment or house.
So the next time you are looking for apartments for rent, or perhaps homes to buy – consider some of these for your non-negotiable list. 
Outdoors
Most people love to have some outside space – but do you really need it? If you have children and pets, you are probably going to have this as a must-have. But if you don't, outdoor space usually comes at a premium price. 
The longer you want to stay in the home, the more likely it is going to be that you will need a balcony or somewhere to stand in the sunshine that isn't directly in the house. 
So consider your long-term needs when it comes to buying or renting with or without outdoor space. 
Location
Unfortunately, you won't know if the location is right for you until you have some experience longer than just the viewing itself. If possible, book a room close by so that you can take a look at the location at different times of the day. Some locations appear quiet in the daytime, but at night they are loud and not as peaceful. 
You might have a school very close by and notice that twice a day Monday-Friday you aren't able to park your car. 
What happens if you find a dream home but in a terrible location? Eventually, you are going to grow to dislike the home. 
Think about what you want out of the location. No school? Close to a school? Plenty of natural space nearby? 
Extra space
You might not be thinking extra bedroom right now; you might be thinking home office or home gym. It is becoming more common to see houses and apartments that have some type of home office facilities. 
If you often work from home, perhaps having an extra space (not necessarily bedroom size) should be on the list of things you have to have. 
Maintenance 
How much work do you want to do for the apartment or house? Are you handy with DIY and relish the idea of repainting, cleaning hardwood floors, and landscaping? Or do you prefer a practical and easy approach to how you spend your time? 
The house or apartment you choose should match your levels of enthusiasm for maintenance. 
And, while you're on the lookout for a great new place to live, you should be planning how you are going to tackle the move: Tips For Moving To Your New Home.