We received product to facilitate this post. All opinions are strictly our own.
What's as fast as a speeding bullet and has superstar super pet billing?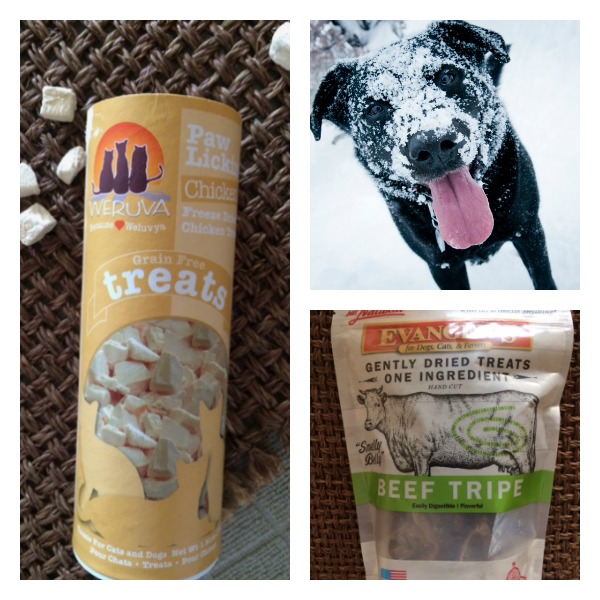 Clem, my dachshund, and I are high rollers – in food and treats that is!  We demand the very best in ingredients, manufacturers (no recalls for this duo): Clem and I go to Chewy.com every month (try their auto ship so that you always have your food at the same time every month!) to try new treats and to order Clem's food because:
Chewy.com has the biggest variety of pet foods I have ever found
Delivery is fast – two days – and reliable – no running out of food and treats for Clem!
I can find all the newest dog treats from my favorite companies before they hit my local dogstore
Prices are amazing
Clem adores Chewy.com too (he has said so as you can see from his pictures!)
This month, Chewy.com sent me treats from Evangers and Weruva, two of my FAVORITE all natural ingredient dog food companies.  I am VERY particular about my brands as I have been a dog nutritionist for over 20 years, and I know the BEST companies out there – ALL TO BE FOUND on Chewy.com.
The prices are so much less than my local dog food store too, and I often find our favorite treats on sale.
This Month's Array of Dog Treats
Evanger's Nothing but Natural "Smelly Belly" Beef Tripe Gently Dried Dog & Cat Treats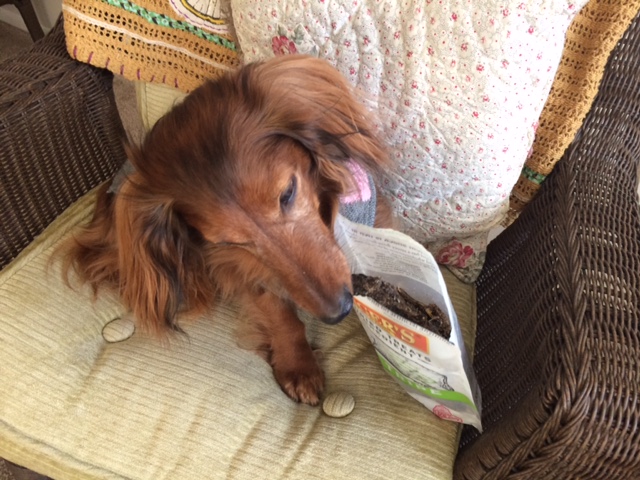 If you have never fed tripe to your dog before, you should have! Tripe is very palatable and an excellent supplement food for dogs who are allergic or who are picky eaters.  While tripe generally smells foul to us, it is full of nutrients.
From the Evangers website:
WHAT IS IT?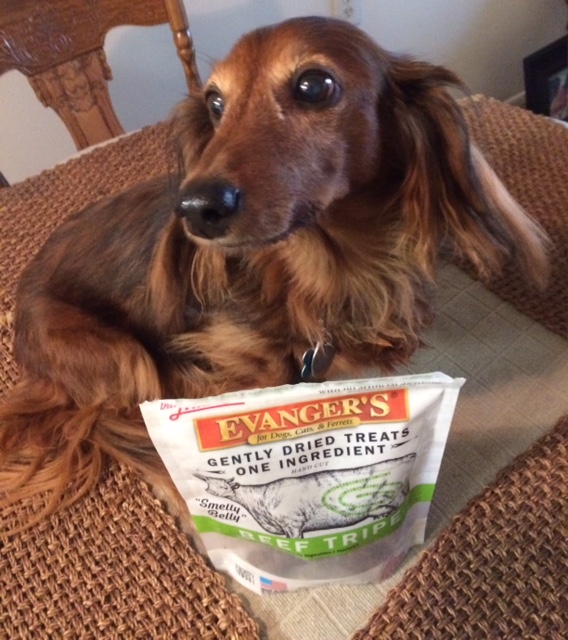 Tripe is the stomach of a ruminating (grazing) animal including cows, buffalo and sheep. The unique stomachs of ruminants have four chambers which systematically break down grasses with a slew of digestive enzymes, gastric juices and amino acids.
You may have seen tripe on the grocery store shelves in a white and bleached form. This is not what you want to feed your dog:  it is devoid of any real value.  What you want to feed is 'green tripe', the stuff that comes right out of the animal, dripping with all of those wonderful juices.
Why does it have to be green?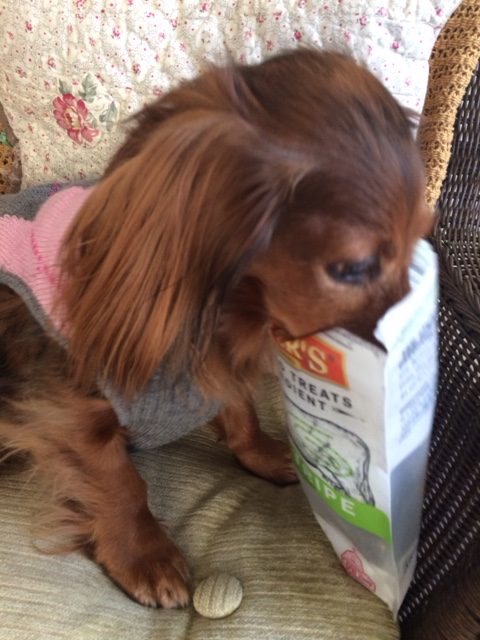 Digestive enzymes aid in digestion, meaning the body does not have to expend as much energy when digesting a meal.
Digestive enzymes also do much more than aid in digestion: they purify and cleanse the blood and remove toxins, parasites and fungus.  They also improve metabolism, hormonal function and boost the immune system.
Cooking destroys digestive enzymes, so it is important that your dog's tripe is not only green, but raw.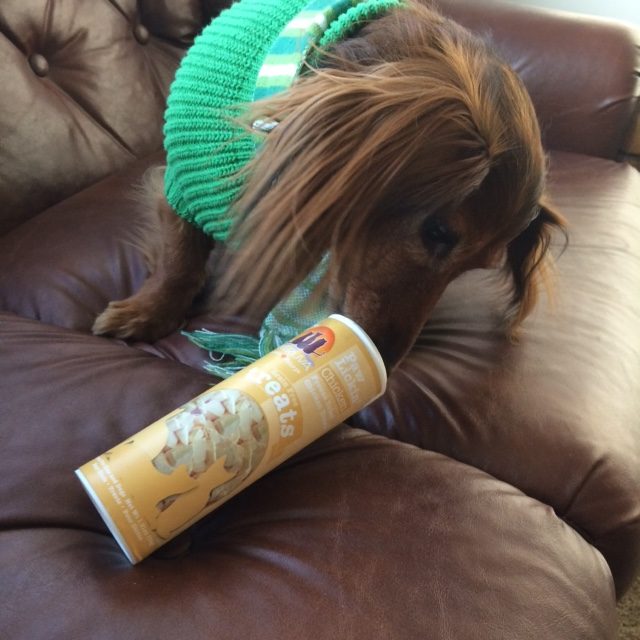 Clem loves freeze dried all natural meat treats, and Weruva offers our kitty and doggie companions' chicken freeze died bites packed with protein and minimal carbohydrates – it's a snack fit for the carnivore! Cats and dogs adore these yummy treats, and since they are small, they are not packed with calories.
Key Benefits (from the Chewy.com website)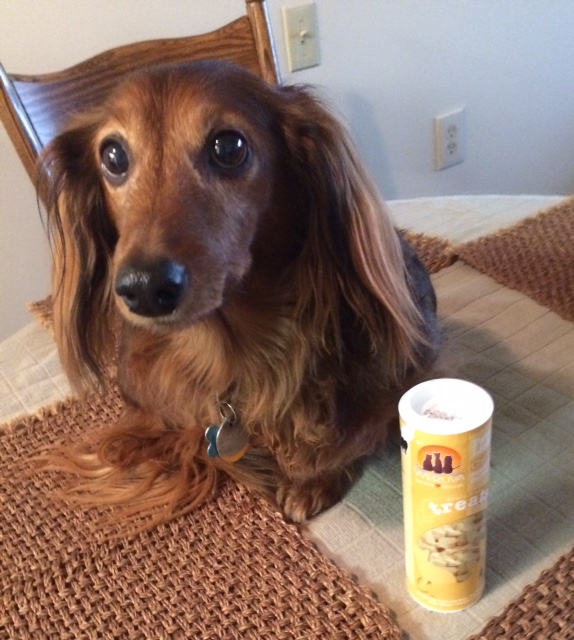 Suitable for all life stages that both dogs and cats can enjoy
A delicious single ingredient, protein rich treat that makes the perfect treat for pets on limited diets
No grains or glutens, a common allergy trigger for pets
Can be served as a treat or used as a topper, even the pickiest eaters will gobble down their food
Treats come in a convenient container for easy storage
Freeze-drying retains all of the nutritional value of the whole food source because beneficial enzymes, vitamins and amino acids are not heated out of the process as with dehydrated or cooked products.

For these and other great pet treats visit Chewy.com