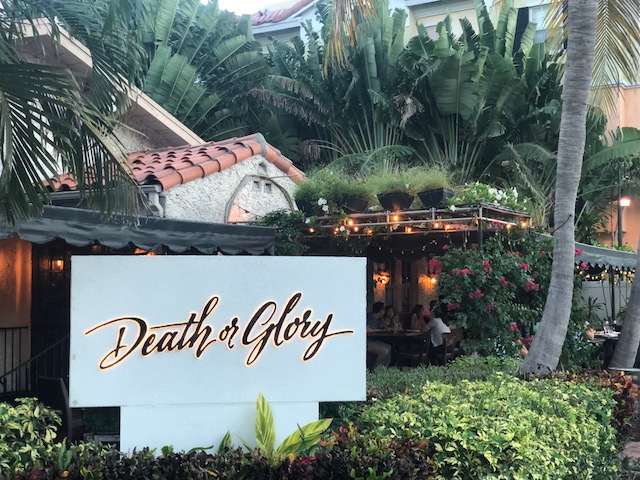 When Death Or Glory invited us for National Cheeseburger Day I was a bit confused.  This is a super nice cocktail bar, but for all the times I've had drinks there, I'd never eaten their food.  Before National Cheeseburger Day, Death or Glory was a featured bar where I could go out with good friends. My wife loves their Tiki drinks and I would drink Miller High Life (do you know how hard it is to find a bar that serves High Life?). But this week that all changed. I'm about to utter a phrase that I would never have thought would have come out of my mouth because:  "National Cheeseburger Day changed everything."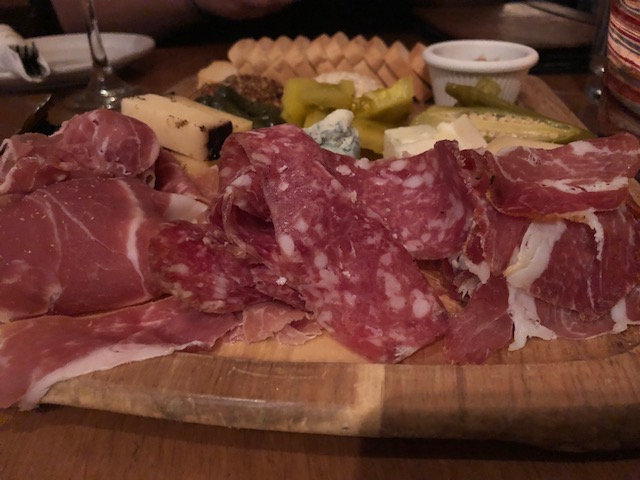 Death or Glory was hands down one of the best food experiences I've ever experienced. We began with a charcuterie board The meal was introduced to us by the chef explaining everything that was on the board.  The platter was full of meats, chesses, goie gras mousse along with deliciouse guava jam, beer mustard, those little pickles and crispy crostini. I learned that all the meat is cured in house (maybe that's why it's SO GOOD). I am not usually a fan of everthing included in a charcuterie but this one was different, and every single item was great (All three meats and all three cheeses).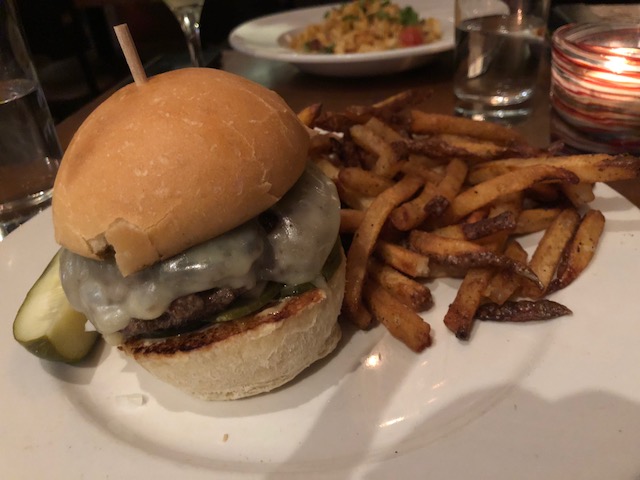 The Main Event:
We were here to celebrate a national holiday, so obviously I got the cheeseburger.  This was the best cheeseburger that I have had on the east coast of Florida maybe the best burger in all of Florida.  I've tried plenty of award winning burgers and this was in fact better than any others that I've sunk my teeth into. It is a super simple burger containing pickles and onions (raw white – the only type of onion that should be on a burger) and a house-made sauce.  The thing that makes it so good was the carmelization on the outside of the burger…mmmm…it was done just right.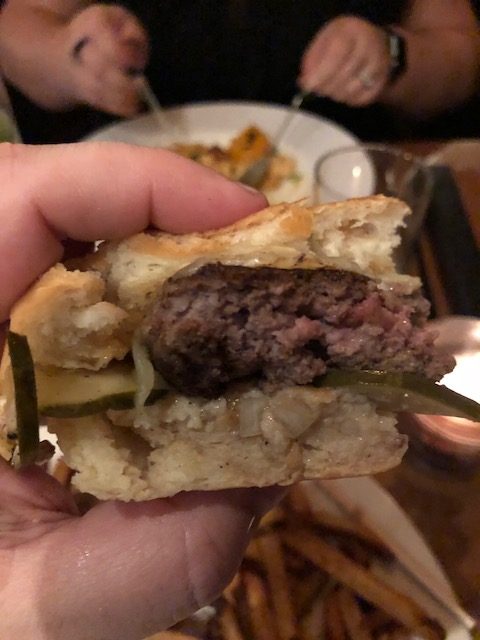 I'm now so glad that we know how good the food is here and its only 30 min away so it is a perfect place for date night.
Yes, they'll be seeing a lot of us in the future!
Death or Glory – 116 NE 6th Ave., Delray Beach, FL (561)808-8814
Visit them online at DeathorGloryBar.com and check out their menu!