There's no doubt that a car is still an incredibly useful thing to have around these days. While many people are giving up their vehicles in favour of public transport and bikes to be more environmentally friendly, we can't deny the convenience of having our own vehicle. We can drive where we want, go long distances if we have to, and even carry a lot of luggage in the trunk if we need to.
That said, cars are expensive. While there are certainly some great budget options, most of us would agree that it's just too big of an investment to make. But even if you're on a tight budget, there are still some great ways to purchase a vehicle and you might be surprised to discover some of the options you have for buying a car in 2021.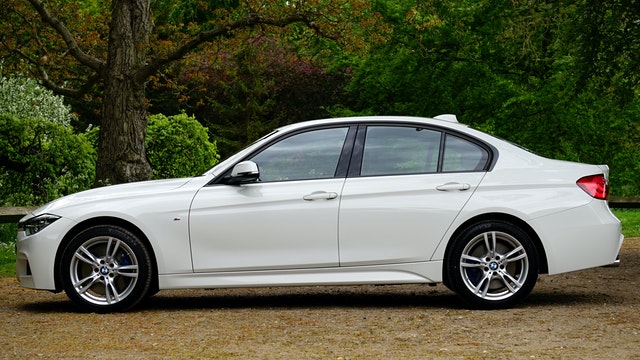 Don't always consider buying used if there are great new deals too
While most people would say to buy used because new is way more expensive, there are actually some positives to buying new. For example, when buying new, you typically get access to 0% financing options and you might pay less in insurance because the vehicle is newer. There's also a chance that buying a second-hand vehicle means more maintenance work in the future due to worn parts. As such, you should always weigh up your choices and see if buying a new vehicle could actually benefit you. Calculating these differences can be difficult, but just keep in mind that buying new could often give you added peace of mind which is worth a lot in our opinion.
Speak with several different dealerships to see what financing options they have
You might be surprised to learn that there are many different dealerships that offer unique financing options. For example, you'll find dealerships with bad credit financing, dealerships with 0% finance options, and some dealerships that offer huge savings when purchasing second-hand vehicles. With all of these different options available, we urge you to speak with many different dealerships in your area and even go out of your way to visit them for more information or exclusive discounts and offers. Dealerships generally give you a bit of room to haggle, hence why they're such great options for purchasing a car on a budget.
Know what your needs are and stick to them
It's very common for people to set a list of needs with their vehicle and then suddenly buy something that far exceeds what they first sought out to get. For example, some people might see that buying a model with an upgraded engine isn't as expensive as they thought, so they might decide to take the upgrade. However, this might not be worth the cost because they're going to be driving in a city which means they won't be able to fully utilize the engine. Alternatively, they might buy a car that has more optional features than they need, such as backup cameras and heated seats because the dealership was being very persuasive. Set your needs, stick to them, and don't go above them if you can help it.
One last tip: think twice before upgrading to more premium accessories, such as car seat covers, dash mats, boot liners, and even organizers. You can get those for more affordable prices from other suppliers. For example, this supplier offers custom-fit accessories for Toyota Hilux and other car models for a much lower price than most dealerships can give.