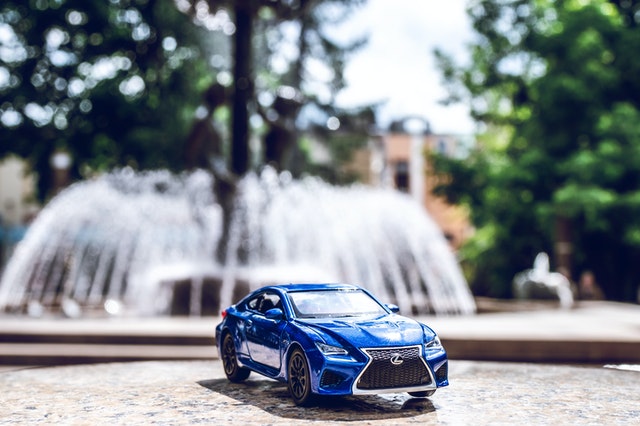 There are many advantages to buying a brand new car straight out of the factory instead of a used car. There are also a few disadvantages to buying brand new. This guide weighs up some of the pros and cons of buying a new vehicle so that you can decide whether or not it's right for you.
Pro: Cutting-edge tech
When you buy a brand new car, you get access to some of the most cutting-edge tech. Today's cars have all kinds of useful impressive safety features such as adaptive cruise control, autonomous emergency braking, blind-spot monitoring, and lane-keeping assist. Such safety features can minimize the risk of getting in an accident and could be great for peace of mind. Brand new cars may also have other cool features such as a private on-board wi-fi signal, smart heating controls, windshield rain sensors, and access to all your favorite apps on the dashboard (link your car directly up to Spotify or watch YouTube videos while parked up).
Pro: Reliability
When you buy a used car, you can always expect some wear and tear. You can usually expect more problems and expensive repairs in the immediate future. Brand new cars are much less likely to have any problems – you may have to wait several years before any faults occur. This can reduce the headache of having to frequently take your car to a repair center. If your car does experience a problem in the first couple of years that isn't your fault, it's likely you'll be covered by a warranty, so you won't have to pay for any fixes. All in all, if you're tired of having to deal with a faulty car, a brand new car is the way to go. 
Pro: Customization
A major perk of buying a brand new car is that you often get to customize various features. Such features could include the color, the types of tires, the style of the interior, and even some of the engine features. This allows you to truly personalize your car to your needs and preferences. While you can still modify a used car, it's not something you can do immediately and there will usually be a lot more restrictions. There are many sites that you can custom-order new cars through – check out this site to learn more. Be wary that some customization options may cost you more.
Pro: Eco-friendliness
Brand new cars are typically a lot more environmentally-friendly than older used cars. Modern petrol cars are typically very fuel-efficient, saving you money and protecting the environment. Many new cars are also now being built as hybrids, allowing you to power them electronically. The next few decades will see petrol cars being slowly phased out in favor of electric cars – already many states and cities are introducing incentives to encourage more people to buy electric cars. As an owner of a brand new hybrid vehicle, you'll be able to take advantage of these electric car privileges which could include free parking, no congestion charges, toll reductions, and legal use of HOV lanes. 
Con: Not ideal for technophobes
While the high-tech features of a new car are likely to appeal to many people, some drivers may be put off by all this extra tech. If you're not particularly computer savvy and you get easily frustrated with new tech, you may not like touchscreen controls and digital features of a new car. Everything from starting the ignition to putting on the handbrake is likely to be different – make sure that you're prepared for this. It's worth noting that some new cars are more user-friendly than others. This guide lists a few technophobe-friendly new car options. 
Con: Trickier to repair yourself
All this new technology also makes new cars much more difficult to repair oneself. If you're the type of hands-on person that loves to get under the bonnet and do your own fixes, you could find that this isn't possible on a new car. Electronics are now integrated into everything and you ideally shouldn't touch any of it unless you've got an automotive electrical qualification – even fixes like changing the brakes or changing a headlight aren't so easy anymore. 
Con: Higher price tag
New cars are a lot more expensive – this is perhaps the biggest and most obvious downside. While you can buy a used car for less than $1000, you're not going to find a new car for sale for less than $10,000. Most people don't have this money sitting around in a bank account, so you'll likely need to apply for finance. This means higher monthly costs. All in all, make sure you're earning enough to justify this price tag. You can check out this comparison of some of the cheapest new cars for sale, if you're eager to save money. 
Con: Depreciation
On top of being pricier to buy, new cars depreciate in value faster. In fact, most new cars lose 50% of their value within three years. When you eventually sell your car, don't expect to make a lot of money back. You can reduce the rate of depreciation by carefully maintaining the condition of your car. Some cars are likely to depreciate faster than others – something fairly rare and sporty may retain a lot of its value, but obviously it's going to cost you more upfront. 
Should you buy a brand new car?
A brand new car is going to cost you a lot more money. However, there are some costs that will be reduced such as the cost of repairs and fuel. Brand new cars are typically safer and less hassle to drive – you don't have to worry about things going wrong and you can make use of safety features to reduce accidents. Of course, if you don't get on well with technology and prefer the rustic nature of an older car, you may want to avoid a new car. However, if the idea of flashy gadgets appeals to you, a new car could be very fun to own. Those wanting to customize their car and reduce their carbon footprint are also likely to benefit from a brand new car.