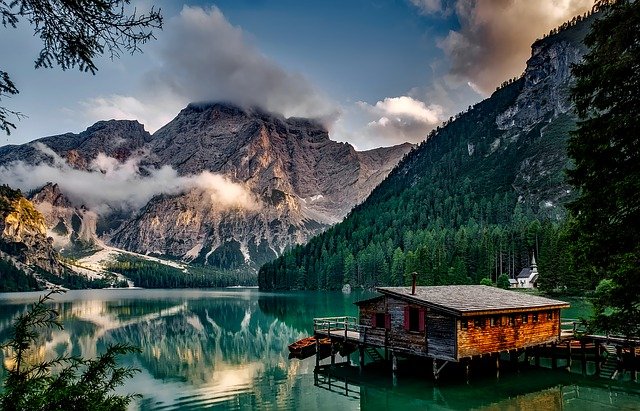 A lot of people are looking into different vacation options, as the end is coming into sight with regard to COVID and travel restrictions. If you are planning what you can do in the coming year, one place you may want to consider is Pigeon Forge. There are a lot of great cottages here, which would be perfect for a magical vacation.
Shape Your Perfect Vacation Around Your Family
vacation cottages in Pigeon Forge offer you and your family the opportunity to design your ideal vacation around your unique circumstances and wishes. Rather than being constrained by others' rules and requirements, as you might be in a hotel, a stay in a vacation cottage means you can do what you want when you want. And selecting the right place for your vacation will result in you having all the conveniences of home but in a relaxing vacation environment. Here, we explain in more depth why vacation cottages in this part of the world can ensure your vacation is everything you want and more.
Great Reasons To Choose Vacation Cottages Or Lodges For Your Stay
The first positive reason for looking at vacation cottages in Pigeon Forge for your annual vacation is that it is not abroad! We are increasingly favoring the 'staycation' – that is, vacationing here in the US, rather than going to all the hassle of traveling abroad. You don't need passports for a vacation in Pigeon Forge, nor do you have to struggle at the airport with your luggage, check-in procedures, and the intimidating security checks that seem to become more hostile year on year. 
You'll also find that vacationing in the US is overall less expensive than going abroad, so much so that you might even be able to afford more than one break a year. If you're concerned about the environment, then staying in the US gives you the satisfaction of knowing that you're reducing your carbon footprint too. And more than that, you are helping the US economy by spending your vacation money here rather than in other countries. 
What's more, if you select one of the dog-friendly vacation cottages or lodges in Pigeon Forge, you know you really can go as a whole family – even the family pet is welcome! That will save on the cost of kennels or paying for someone to look after your dog at home, as well as reducing the stress of worrying whether your pet is coping without you while you're away. Dog-friendly vacations in Pigeon Forge are widely available – just check with the vacation provider before you book to make sure your canine friend is welcome.
To conclude, if you are looking for an exciting vacation, Pigeon Forge is a great place to consider. Giving back to the US by staying within the country for this year's vacation is something to think about considering the difficult times that we have all had over the past year. Either way, we hope you have a great trip.